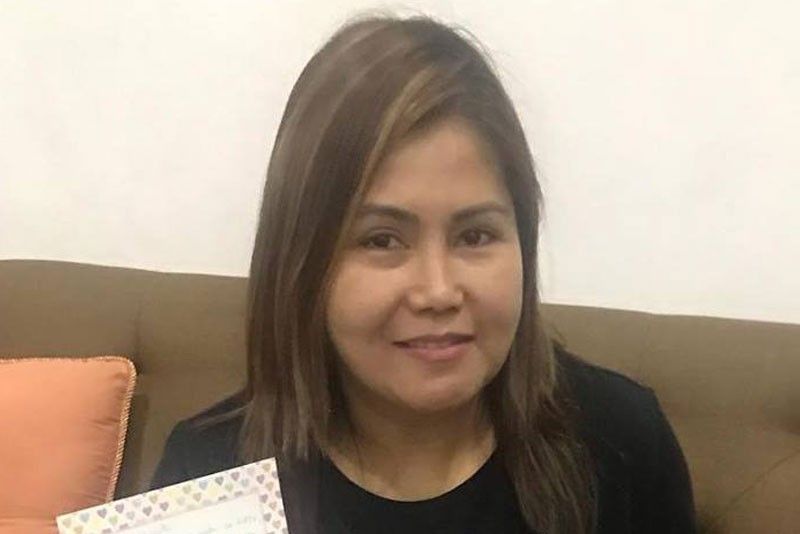 Junjun Binay's aide hurt in shooting
MANILA, Philippines — The executive assistant of former Makati City mayor Jejomar Erwin "Junjun" Binay Jr. was wounded after still unidentified motorcycle-riding assailants shot her in front of her house in Barangay Olympia, Makati Thursday night.
Monaliza "Monette" Bernardo, 44, had just alighted from her vehicle and was about to enter her house when one of the assailants shot her, Southern Police District (SPD) spokesperson Superintendent Jenny Tecson said.
Bernardo was rushed to a hospital after sustaining gunshot wounds in her right hand and abdomen.
A .45 caliber bullet casing was recovered from the crime scene.
Witnesses said the gunman was at least 5'8" tall and clad in a yellow shirt and black helmet while the driver was a man of medium build who wore a blue shirt, denim pants and a black helmet.
Before the shooting, one of the witnesses said the suspects were seen roaming around the intersections between South Interior and South Avenue.
Tecson said the Makati City police is conducting an investigation to determine the identity of the assailants and establish their motive.
P1-M bounty
Former vice president Jejomar Binay said he is ready to give a P1-million bounty to whoever will identify the men who attacked Bernardo.
The elder Binay said he was saddened by what happened to Bernardo, whom he said is close to his family.
He also asked residents to calm down and avoid speculating on the attack on Bernardo.
"There may be those who wish to use the incident to advance their own interests and create trouble," Binay said as he called for prayers for peace and order in the city.
'Politically motivated'
The younger Binay described Bernardo as a kind person who has no enemies.
"I urge law enforcement authorities to look into this incident and the motives behind the shooting – and to take the steps necessary to keep the residents of Makati City safe and secure in the days ahead," Binay said.
He said he believes the attack was "politically motivated," noting that it took place a day after the news broke that the Court of Appeals cleared him of administrative charges in relation to the alleged anomalies in the design and construction of Makati City hall parking building.
Binay also noted that the incident took place just a few days after one of his supporters was shot dead in his home, a few weeks before the campaign period for local positions.
"In light of this, I call on the Commission on Elections to consider declaring Makati City an election hotspot, with the end in view of preventing similar attacks in the future," he said.
Mayor Abby Binay has also condemned the shooting as she ordered the city police to exhaust all efforts to resolve the incident and to identify the persons behind it.
She also ordered the barangay chairman to turn over closed-circuit television footage.
The two siblings are running for mayor of Makati.