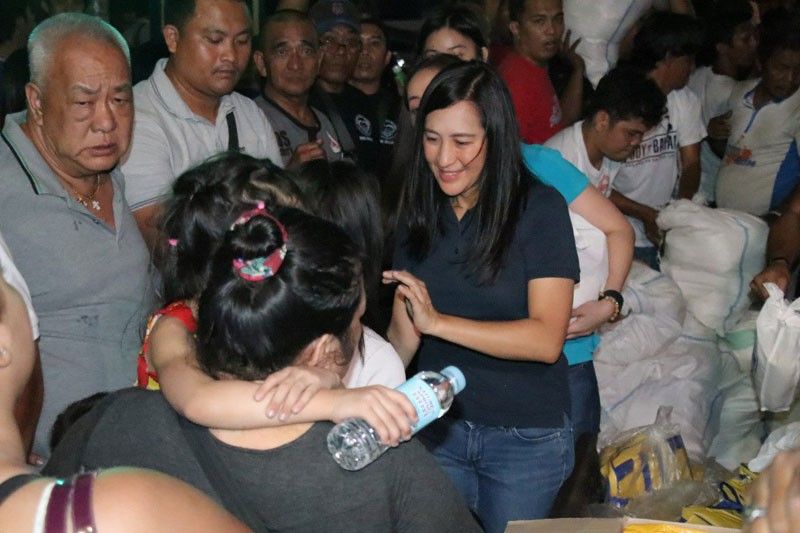 Joy Belmonte provides relief packs to fire victims
MANILA, Philippines — Quezon City Vice Mayor Joy Belmonte distributed relief packs to over 750 families affected by a fire in Barangay Damayang Lagi on Wednesday.
The vice mayor went to the site and distributed grocery items and sleeping mats to the victims.
She also instructed the barangay officials to provide assistance to them while evacuation sites are being prepared by the local government.
"As of the moment, we will be distributing relief packs to the victims to give them something to eat. We will closely monitor the situation here in Barangay Damayang Lagi and I already have instructed the barangay officials to assist them for now," she said.
Almost 250 houses were razed by the fire that reached general alarm on Wednesday.
Reports noted that the fire intensified partly due to low water pressure in fire hydrants and strong winds fanning the flames.
Belmonte reiterated her reminder to Quezon City residents to be mindful of safety measures to prevent fires from breaking out in their homes.
The city government is currently conducting a community-based fire awareness program that aims to educate residents on basic fire prevention measures.