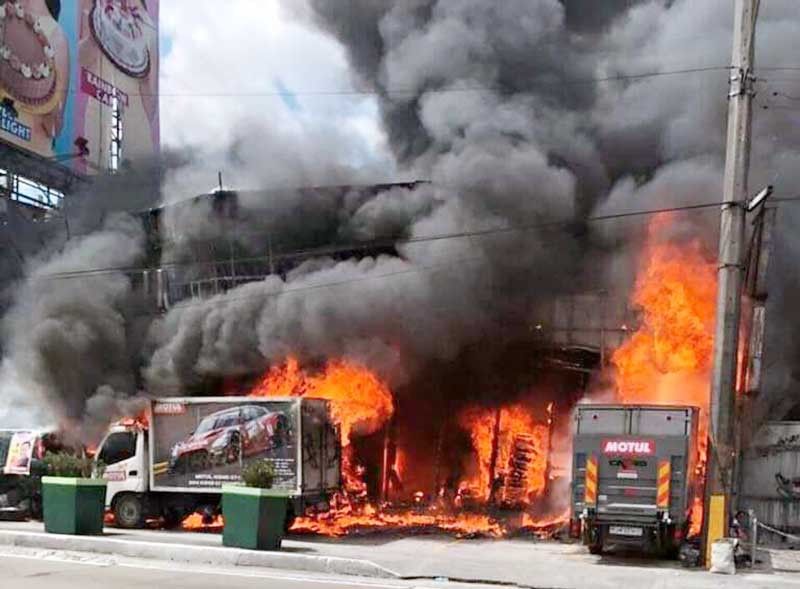 Fire razes high-end auto repair shop
MANILA, Philippines — A fire broke out at a car repair shop in Barangay Wack-Wack, Mandaluyong City yesterday, destroying several high-end vehicles.
Among those destroyed were Sen. Joseph Victor Ejercito's Toyota Sequoia and a Ford Everest, which were being repaired at the Autoplus Car Center on EDSA's southbound lane near Connecticut street.
The fire started at around 11:35 a.m. and was put out at around 12:38 p.m., said Superintendent Cristine Cula, city fire marshal.
Arson investigators have yet to determine what caused the fire, which triggered a traffic jam along EDSA, she said, adding that no one was hurt in the blaze.
In his Facebook post, Ejercito said the Sequioa had been his car for the past 10 years.
"Feeling sentimental because we've been through so many battles and it was my most reliable, not to mention 'lucky' car. Will be missing this car," he said.
According to other reports, among the vehicles destroyed in the fire are a Porsche, a Shelby, a Subaru, a Range Rover, a race car, a drift car and a Triumph Bobber. – Cecille Suerte Felipe