National
COVID-19 cases rise in 3 regions — OCTA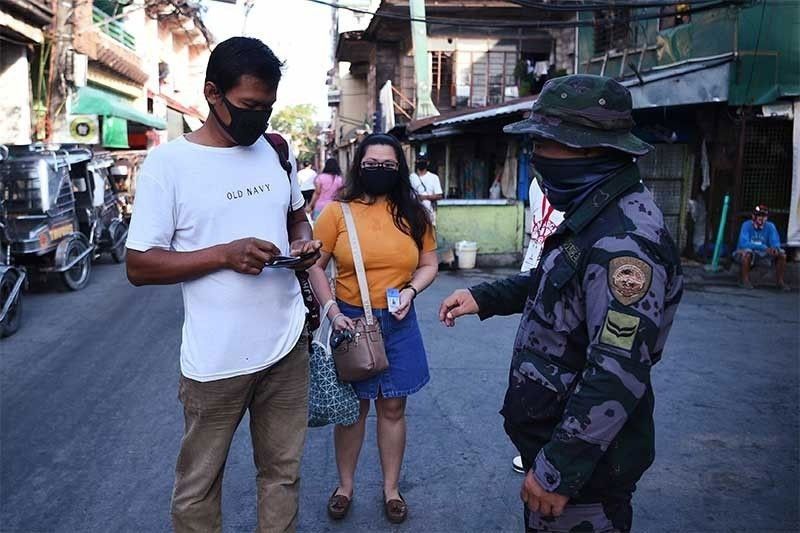 MANILA, Philippines — There has been an uptick in coronavirus disease 2019 or COVID-19 cases in three regions, according to the OCTA Research Group.
In its latest monitoring report, the group, which is composed of researchers from the University of the Philippines and University of Santo Tomas, said the average daily new cases in Metro Manila increased from 352 from Nov. 10 to 16 to 373 from Nov. 18 to 24.
The cities of Quezon, Marikina, Makati, Mandaluyong, Parañaque, Pasay, Navotas and San Juan recorded a spike in confirmed cases even as their hospital occupancy as well as attack and positivity rates remain low.
Attack rate refers to the number of new cases per 100,000 population per day. Positivity rate refers to the number of people who test positive out of the total tested.
OCTA also noted an increase in cases in Central Luzon and Calabarzon, particularly in Tarlac, Bulacan, Bataan, Laguna, Quezon and Batangas.
In Calabarzon, hospital occupancy remains above the critical threshold in Batangas City and Lucena.
A high positivity rate was recorded in Quezon, Laguna, Bulacan and Tarlac.
OCTA said there was also an increase in cases in Western Visayas, particularly in Negros Occidental and Bacolod City, as well as in Pagadian City in Zamboanga del Sur and General Santos City.
The researchers said it was not clear if the increase in cases was due to the rise in mobility with the opening of the economy, the effect of recent typhoons or non-compliance with minimum health standards.
"If this trend continues, it is an indication that we are beginning to see a gradual rise in COVID-19 cases," the OCTA report read.
While the increase in confirmed cases may be a cause for concern, OCTA said it should not be a cause for alarm or panic.
The situation in the country is still manageable, it said.
High-risk areas
The cities of Baguio and Davao, which had earlier been identified as areas of serious concern, are among those classified as high-risk.
The situation in the two cities has "significantly improved and continues to improve due to appropriate and aggressive response of local government units," the group said.
OCTA said the average number of daily new cases in Davao City dropped to 78 from Nov. 18 to 24 from 110 from Nov. 10 to 16.
Baguio also recorded a decline in average new cases during the same period. The attack rate remains high at 8.3 percent.
Hospital occupancy in Davao City is slightly above the critical threshold at 73 percent.
Also identified as high-risk areas are Lucena in Quezon, Batangas City, Capas in Tarlac and Pagadian in Zamboanga del Sur.
"We urge concerned local government units to intensify their efforts at testing, tracing and isolation to reverse the increase in transmission in their communities," OCTA said.
It stressed the need for an aggressive and effective localized lockdowns with stricter border controls to prevent the spread of the virus.