National
COVID-19 case inside bubble 'wake up' call for PBA—Marcial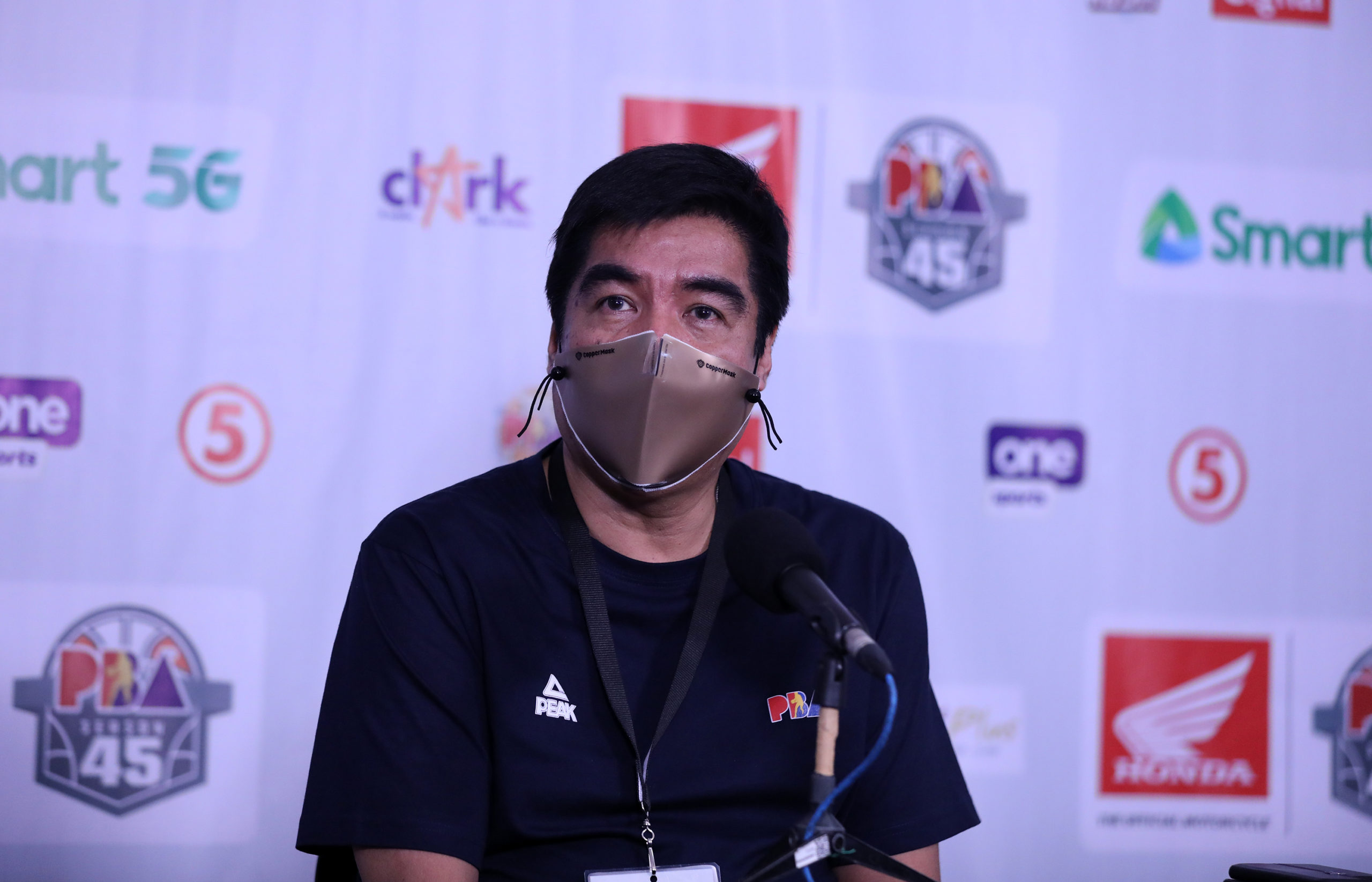 MANILA, Philippines—The PBA is not taking any chances when it comes to health and security of the players and league staff amid a possible —a referee—inside the PBA bubble.
In a virtual press conference, Commissioner Willie Marcial told the players and everyone residing in the PBA bubble to remain vigilant and make sure to follow the health protocols that they've been given.
"I tell the players, the staff, referees, and table officials that this was a wake-up call for us," said Marcial in Filipino. "We shouldn't be too relaxed."
"Yes we're in a bubble, but it is what it is. We have to follow the protocols."
The said referee, who remained unnamed, was the lone personality to for the virus among the nearly 350 people living at Quest Hotel.
The league promptly sent the game official, who is asymptomatic, to the Athletes' Village in New Clark City  for a 14-day quarantine.
In a joint statement between the PBA, CDC, and BCDA, the referee was already administered another antigen test that yielded a negative result but would still undergo another RT-PCR test to confirm the result.
Those who came in close contact with the referee have all been isolated.
Marcial said that he's also taken it upon himself to police everybody staying at the hotel.
"This is really a wake-up call for us because we really have to be careful. Although we're in a bubble, it doesn't mean that we would be relaxed," said Marcial. "For example when we're eating, we're all having meals together so right now I'm also policing them."
The Inquirer Foundation supports our healthcare frontliners and is still accepting cash donations to be deposited at Banco de Oro (BDO) current account #007960018860 or donate through PayMaya using this link .