National
Court orders arrest of SyCip son for estafa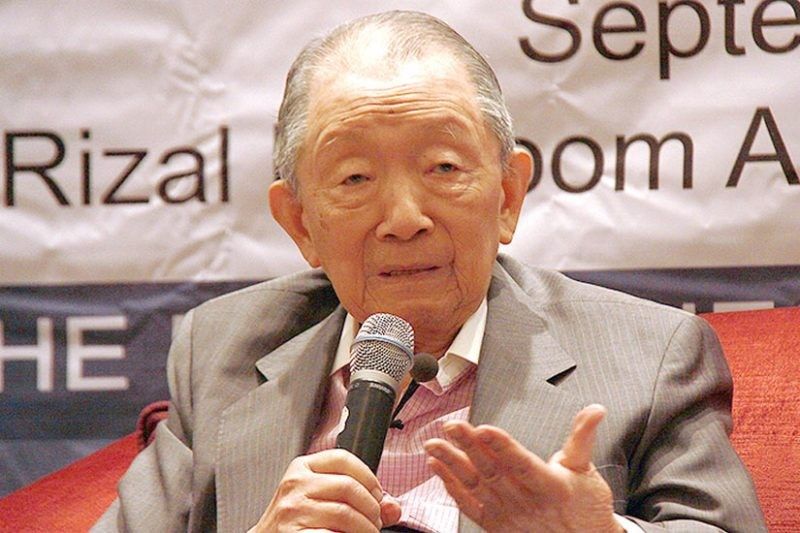 MANILA, Philippines — A Makati court has ordered the arrest of businessman George SyCip, son of the late tycoon Washington SyCip, and six other executives of tuna canning firm Alliance International Inc. over an estafa case.
In a decision promulgated on April 11, the Makati City Regional Trial Court Branch 57 issued a warrant for the arrest of SyCip along with board directors Jonathan Dee, Alvin Dee, Joanna Dee-Laurel, Teresita Ladanga, Grace Dogillo and Arak Ratborihan.
Judge Honorio Guanlao Jr. set bail of P120,000 for each defendants.
Guanlao issued the arrest order after finding probable cause in the case filed by the Department of Justice (DOJ).
The judge denied the defendants' motion to dismiss the case for lack of merit.
The DOJ indicted SyCip and other officers of Alliance for estafa based on a complaint filed by the firm's foreign shareholders Harvest All Investment Ltd., Victory Fund Ltd., Bondeast Private Ltd. and Hedy Yap Chua.
DOJ prosecutors alleged that the respondents used the complainants' investments in the company to engage in supposedly illegal transactions.
The respondents allegedly enticed the complainants to invest P75 million, $65,000 and another P4 million in January 2009 by making it appear that Alliance was a financially rewarding firm.
Last year, other courts issued warrants for the arrest of the respondents for separate cases of estafa and violation of the Corporation Code of the Philippines.