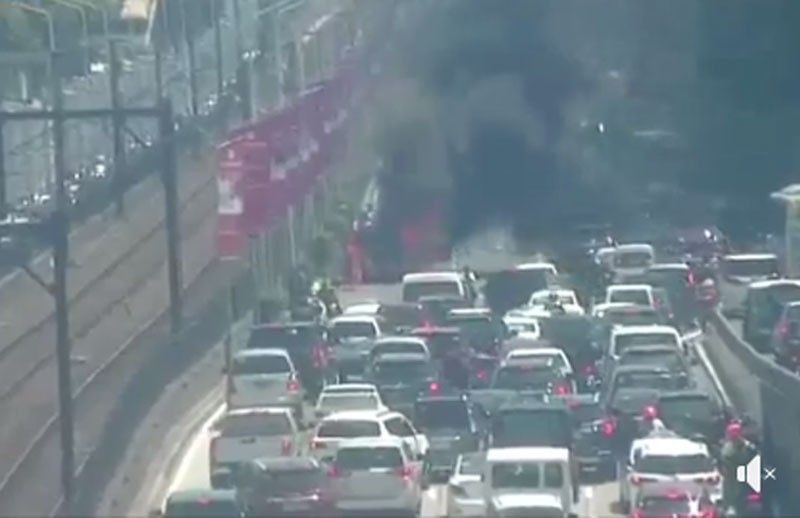 MANILA, Philippines — Motorists were stuck in traffic jams yesterday after a car caught fire along EDSA-Magallanes in Makati.
Manolo Labor, 49, was in his Hyundai Accent when a motorist called his attention after smoke came out of the car's engine hood at around 1 p.m.
A video posted on Facebook showed the burning car parked at the inner lane near the Magallanes station of the Metro Rail Transit Line 3.
City police chief Col. Rogelio Simon said Labor, a public relations consultant, sought help upon learning that his car was on fire.
Labor said he was heading to the airport from the University of the Philippines in Diliman, Quezon City when the incident happened.
The fire was declared out at 1:14 p.m. No one was hurt during the incident, police said.
Personnel of the Metropolitan Manila Development Authority (MMDA) removed the car at the site at past 2 p.m.
The MMDA said the incident snarled traffic in the area up to Timog Avenue in Quezon City.