National
Blackouts hit Luzon as grid on red alert anew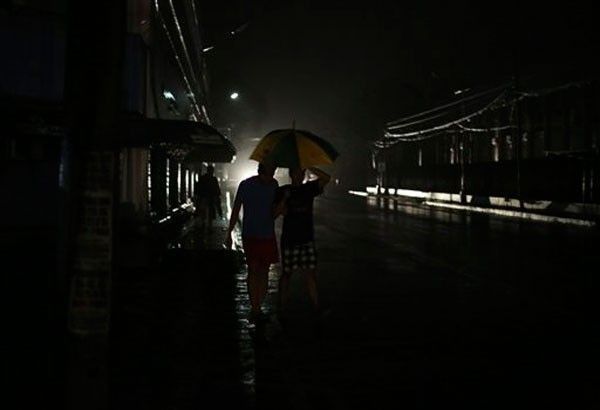 MANILA, Philippines — Parts of Luzon experienced power interruptions yesterday after the grid was placed on red alert anew.
The National Grid Corp. of the Philippines (NGCP) raised the red alert from 10 a.m. to 11 a.m. and from 1 p.m. to 4 p.m. Yellow alert notices were also raised from 9 a.m. to 10 a.m., 11 a.m. to 1 p.m., 3 p.m. to 5 p.m. and 6 p.m. to 9 p.m.
The NGCP said available capacity was at 11,402 megawatts while peak demand was projected to reach 11,114 MW.
Eleven red alert warnings and 32 yellow alerts have been raised in the Luzon grid since January.
A red alert means there is severe power deficiency. A yellow alert means there were not enough reserves equivalent to the biggest online power plant unit of 647 MW to cover the largest running generating unit at the time, but does not necessarily lead to power outages.
The NGCP said it implemented manual load dropping or rotational power outages in parts of Metro Manila, Tarlac, Batangas, Sorsogon, Cagayan, Apayao, Pampanga, Quezon and Camarines Norte.
The Manila Electric Co. said blackouts were also experienced in parts of Bulacan, Caloocan, Malabon and Navotas.
The utility firm said interruptible load program participants committed 231.38 MW to allow power plants to operate generating sets.
The Department of Energy (DOE) said the Luzon grid lost 1,725 MW from power plants that are under unplanned outage and operating at derated capacities. These are the 135-MW Unit 2 of South Luzon Thermal Energy Corp., which was out since May 25; the 150-MW Unit 1 of SMC Consolidated Power Corp. in Limay since June 13; 345-MW Unit 1 of GNPower Mariveles Coal Plant Co. since June 14, and 135-MW Unit 1 of South Luzon Thermal Energy Corp. since last Saturday.
The DOE said the 200-MW Units 1 to 4 of Angat Hydropower Corp. also failed to supply to the grid due to low water dam level and zero water allocation.