National
BI nabs 35 illegal Chinese workers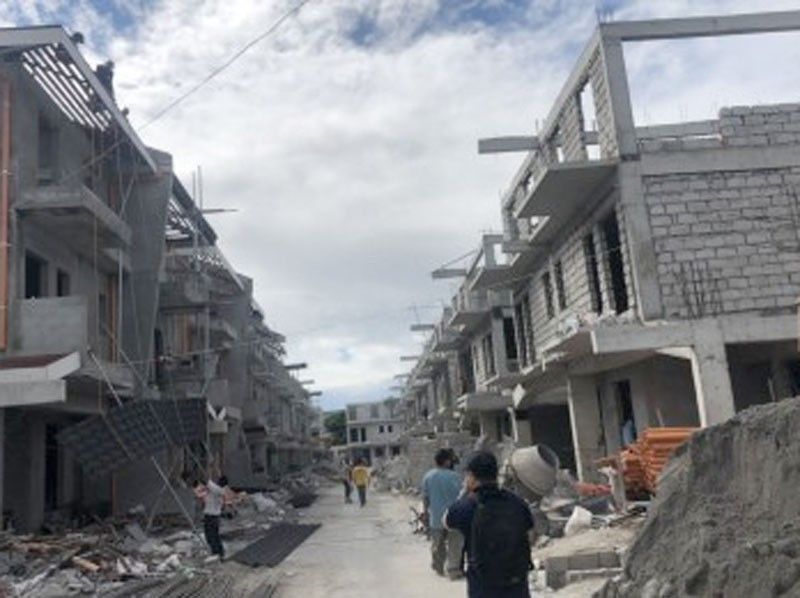 MANILA, Philippines — Agents of the Bureau of Immigration (BI) apprehended on Wednesday 35 Chinese allegedly illegally employed as construction workers in Parañaque City.
The Chinese workers will be deported and barred from reentering the Philippines, according to Immigration Commissioner Jaime Morente.
"We will initiate deportation proceedings against these illegal aliens for blatantly disobeying the law," Morente said.
The Chinese were rounded up at three construction sites in the city.
BI Intelligence Division chief Fortunato Manahan Jr. said a 27-man team arrested the Chinese workers after receiving complaint that they were creating trouble at the construction site.
"We confirmed the presence of illegal Chinese workers after conducting surveillance," Manahan said.
The Chinese workers were found to be building three bedroom villas, he said.
Under the country's immigration policy, foreigners are not allowed to engage in work involving manual labor.
"They were caught doing tile setting, finishing and wood works and other construction activities in violation of the conditions of their stay here," Manahan said.
He said two construction companies building projects in three areas in Parañaque were involved in the hiring of the illegal aliens.
Manahan said the Chinese refused to identify themselves.
"But a biometric records check will reveal their true identities," he said.
BI spokesperson Dana Sandoval said the arrest of the Chinese workers was a product of a week-long surveillance by the bureau's intelligence unit.
The Chinese workers are being held at the BI detention facility at Camp Bagong Diwa in Bicutan, Taguig City pending their deportation.
Sandoval said they would ask the Department of Labor and Employment (DOLE) to determine the liability of the construction firms that hired the Chinese workers.
"We will forward the names of the companies to the DOLE for sanctions," she said.
The BI clarified that there is no crackdown on Chinese workers in the country.
"We are not singling out the Chinese. We are after illegal aliens," Morente said.
The BI urged the public to report to authorities the presence of illegal foreign workers in their area.