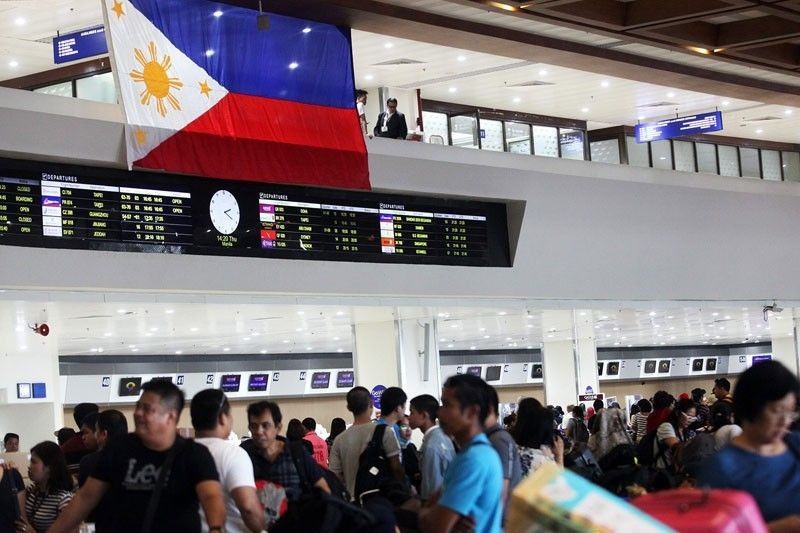 Be at airports 3 hours before flight, passengers told
MANILA, Philippines — Overseas-bound travelers should arrive at the airports three hours ahead of their flight in anticipation of the surge of passengers this Holy Week, the Bureau of Immigration (BI) said yesterday.
BI port operations chief Grifton Medina said passengers should allot ample time for departure procedures to avoid airport congestion.
Medina advised passengers to immediately check in upon arrival at the airports and proceed straight to the immigration counters for clearance to avoid the rush.
He said travelers who check in early but delay immigration procedures until the last minute add to congestion at the airports.
Medina said queues in immigration counters could not be avoided due to the high number of vacationers during Lent.
"But we expect queueing time to significantly decrease as compared to the previous years," he said.
He assured the public that the BI has enough manpower deployed at the Ninoy Aquino International Airport (NAIA) to serve travelers during the Lenten break.
Medina said a total of 57 immigration officers assigned in other BI offices were deployed to the NAIA. – Rudy Santos