National
Basilan to set up 1,000-hectare banana farm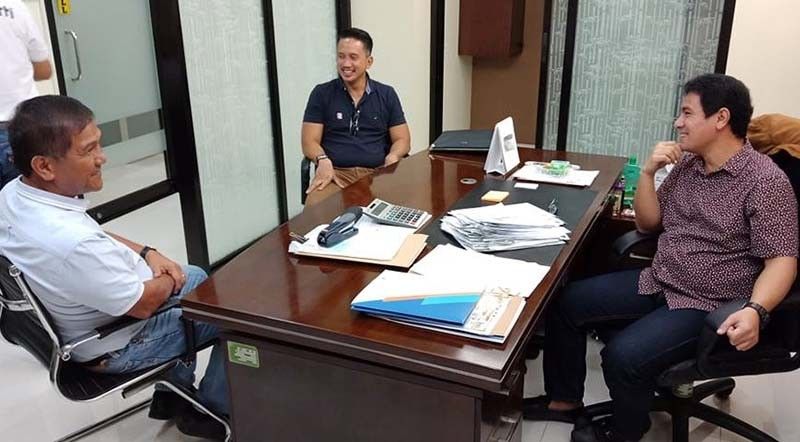 COTABATO CITY, Philippines — Local sectors are euphoric over the setting up of the first ever 1,000-hectare Cavendish banana farm in Lamitan City with the help of the Bangsamoro Autonomous Region in Muslim Mindanao.
Lamitan City Vice Mayor Roderick Furigay and Alberto Bacani of the transnational Unifrutti Tropical Philippines Inc. discussed on Tuesday with BARMM officials the intricacies of the multi-million banana propagation venture in Basilan province.
Abdullah Cosain, deputy executive secretary to BARMM chief minister Hadji Ahod Ebrahim, said Saturday the Bangsamoro government will assist Furigay and Unifruitti's president, Alberto Bacani, in putting up the 1,000-hectare banana plantation in Barangay Limook in Lamitan City.
The booming Lamitan City, home to mixed Yakan, Tausug, Chavacano and Visayan residents, is the capital of Basilan, a component-province of BARMM.
Furigay, Bacani and his aide, Unifruitti finance officer Edwin Ledesma, held here separate brainstorming dialogues on the project with Hexsan Mabang of BARMM's Ministry of Trade, Investment and Tourism, and with Esmael Pasigan, executive secretary to the Bangsamoro chief minister.
"The meetings were cordial and productive. There were impromptu agreements reached. They initially agreed to cooperate in the setting up of that multi-million banana plantation," Cosain said.
Mabang, concurrent BARMM port administrator, said they will suggest to Ebrahim, who is also head of the Bangsamoro Transition Authority, to personally turn over to Furigay and Bacani the certificate of registration from BARMM for the large scale banana farming project once approved.
Pasigan had asked Furigay and Bacani to employ local residents in the plantation to complement BARMM's employment-generation thrust.
"Employing local workers can also improve the local business climate," Pasigan said.
Furigay said the banana plantation project can help local residents bounce back from loses in coconut production due to the massive "cocolisap" pest infestation that destroyed millions of coconut trees in Basilan in recent years.
Coconut farm owners in Basilan have criticized the national government for its failure to address the problem.
Merchant Rino Pamaran, a senior member of the business community in Lamitan City, said Saturday the banana farming project in Barangay Limook will surely boost the city's economy.
"It will generate employment for our people, provide them income they can use for buying merchandise in the markets and stores around and increase the revenue collections of our city government," Pamaran said.
Basilan Gov. Jim Salliman said his administration will also support the establishment of the banana plantation.
"We are confident that more investors would soon come in considering the peace we now have in Basilan," Salliman said.
Furigay said the Unifrutti firm will start developing the plantation as soon as government requisites have all been complied with.
"Possibly that will be after the synchronized May 13 local and midterm elections," Furigay said.