National
Artist Fernando Kabigting's work shown at NY PH Independence Day fete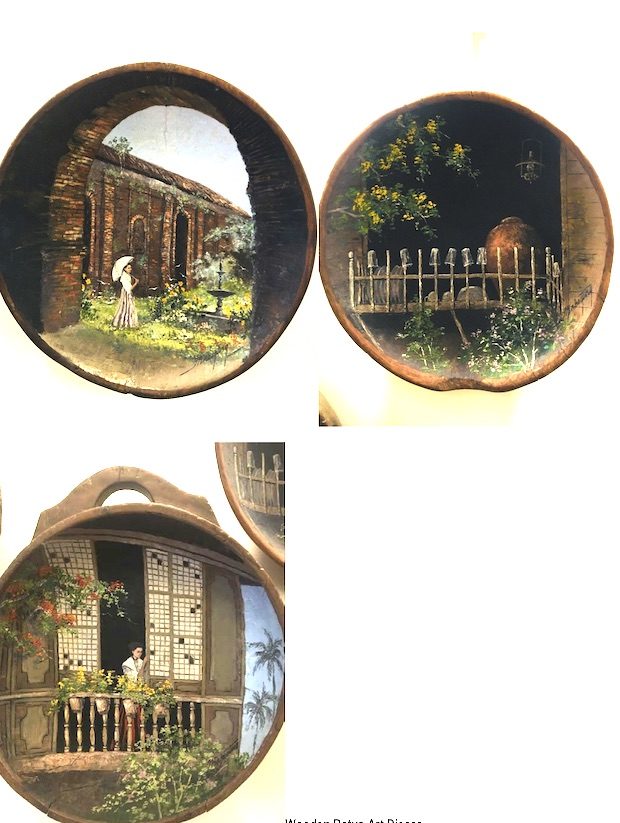 Wooden batya (wash tub) art pieces by Fernando Kabigting. CONTRIBUTED
NEW YORK — More than 30 art pieces by renowned artist Fernando Q. Kabigting are featured in the exhibit titled "Milestones: A Celebration of Art and Life," which opened May 31 at the Philippine Center.
A prelude to the celebration of the 121st Anniversary of the Declaration of Philippine Independence, the exhibit showcases a celebration of art and life through Kabigting's work, which consists of paintings on ancient wooden "batya" and old wood reclaimed from train tracks.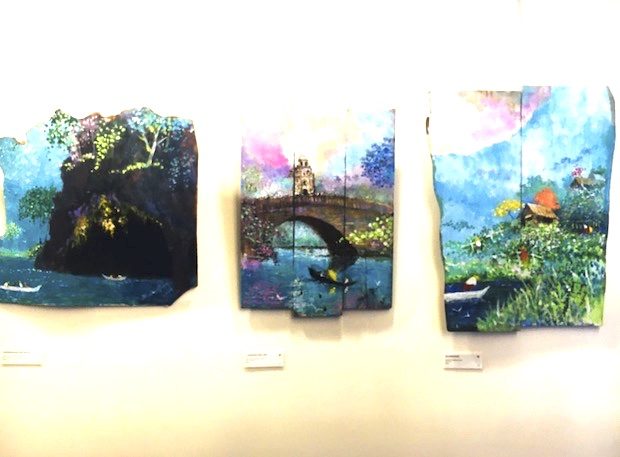 Also featured are (from left) Underground River, A Morning Boat Ride and "Sa Kabukiran." CONTRIBUTED
Consul General Claro S. Cristobal applauded Kabigting as the artist marks various turning points in his life, emphasizing that his art springs from resilience, determination and hope.
"I could also say that our country was built by and through its people's resilience, determination and most of all hope. All these have come together to make works of beauty and grace" stated the Consul General.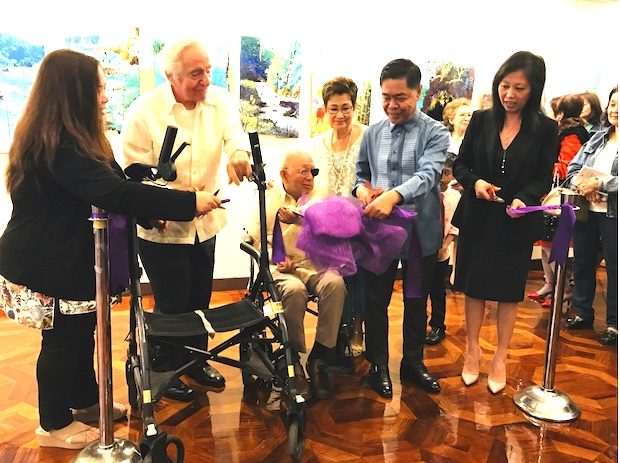 Consul General Claro S. Cristobal (second from right), Charge d'Affairs Kira Danganan-Azucena (first from right), and Henry Howard, longtime supporter of the works of Mr. Kabigting(second from left), together with Mr. and Mrs. Fernando Q. Kabigtingand their daughter, Karina Tenaillon, cut the ribbon and officially opened the exhibit Milestones: A Celebration of Art and Life on 31 May 2019 at the Lobby Gallery of the Philippine Center. CONTRIBUTED
A leader of the Fil-Am community and a friend of the Kabigtings, Vivian Talambiras Cruz expressed admiration for the artist's unique paintings, particularly his masterpieces done after the paralyzing stroke he suffered 20 years ago.
Speaking on behalf of the artist, Karina Tenaillon, Kabigting's oldest daughter, enumerated her father's trifecta of life experiences as he celebrates his 80 fruitful birthdays, 60 years of being a professional artist and 20 years since he had a debilitating stroke.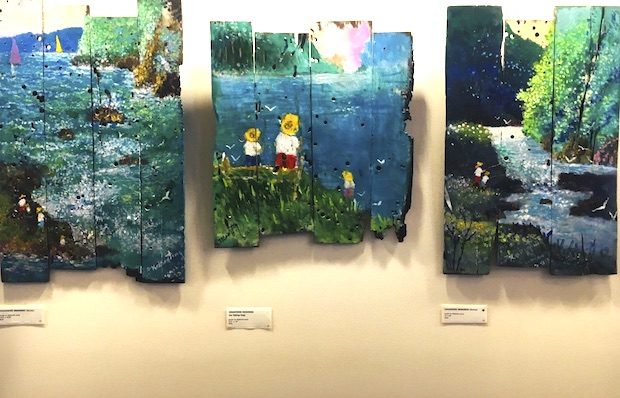 Also featured are three pieces of Childhood Memories (Series). CONTRIBUTED
The event was attended by the Filipino American community, art enthusiasts, and family and friends some of who flew from different states for the occasion.
The Philippine Center's Lobby Gallery is very important to Kabigting as his first one-man show was held at this venue in 1988 and was followed by another exhibit entitled ""Seeing Beyond: An Artist's Journey" in 2015. He had numerous one-man exhibits in places like the United Nations Headquarters in New York in 2009, at the Italia Gallery in Bacolod City in 2012, and at the Ayala Museum in 2014.
"Milestones: A Celebration of Art and Life" will run until 14 June 2019.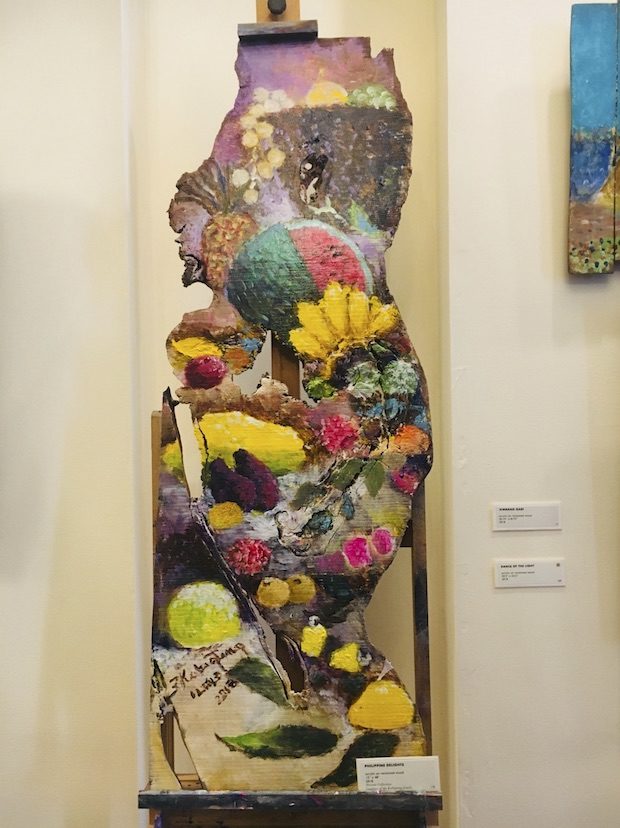 Philippine Delights
Milestones
Milestones