National
Angkas says sorry for alleged defiance, bullying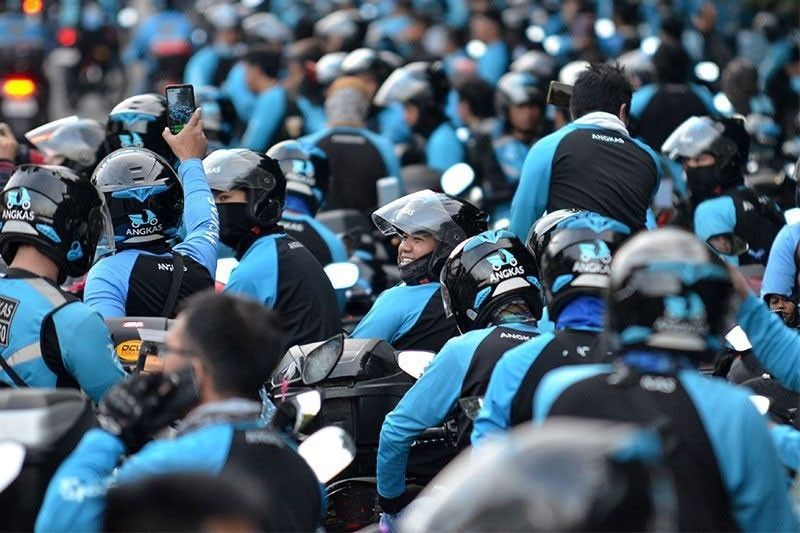 MANILA, Philippines — Motorcycle taxi-hailing firm Angkas yesterday apologized to the government following allegations of defiance and bullying during the pilot testing of motorcycles as public transport.
"I'm sorry if this has gone to a different level of inconvenience to the LTFRB (Land Transportation Franchising and Regulatory Board), to the DOTr (Department of Transportation) and the riding public. Please don't mistake what has happened as defiance. We are passionate to serve the public," Angkas chief transport advocate George Royeca said.
He also hopes that the LTFRB would not blacklist Angkas.
LTFRB board member Antonio Gardiola Jr., who heads the technical working group (TWG) on motorcycle taxis, on Monday said Angkas risks being blacklisted due to "clear and blatant" violations of the pilot run's guidelines.
The TWG also viewed Angkas' stance and previous actions as an act of defiance and to some point, bullying.
"I apologized for what has been called defiance or bullying, wherein we are just being very passionate in what we are trying to do to help the Filipino people and our bikers," Royeca said.
He said Angkas' fight is with what he describes as the unfair and anti-competitive cap on the number of bikers during the pilot run's extension.
Angkas and two other firms are limited to 10,000 riders each in Metro Manila and 3,000 riders in Metro Cebu. During the pilot run, Angkas had as many as 27,000 riders.
Royeca said Angkas will take out surge pricing, one of the violations the TWG alleged that the firm committed.
According to Royeca, the reason for its dynamic pricing was essentially to be able to encourage more bikers to meet the demand.
"But because it is not allowed in the pilot, we will comply," he said.
Royeca also admitted that Angkas operated in areas not designated for the pilot run but has stopped operations in Cagayan de Oro and General Santos cities.
As for the TWG's allegations that Angkas is 99 percent owned by Singaporean Angeline Tham, Royeca clarified he is now the 60 percent owner of Angkas while the remaining 40 percent is held by five individuals, including Tham – his wife.
He said the issue raised by the TWG was based on orginal incorporation documents that have yet to be updated.