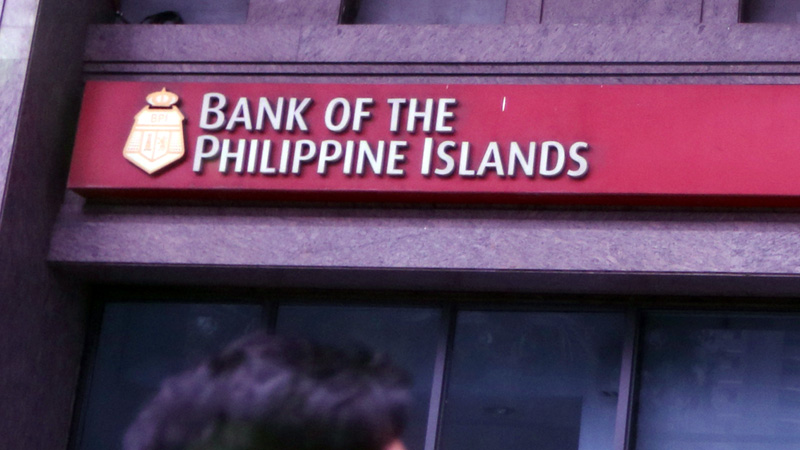 After string of tech glitches in last 2 years, BPI says worst is over for clients
The worst is over for depositors of Bank of the Philippine Islands (BPI) who have had to endure at least three major technology-related service outages over the last two years that resulted in them being unable to service ATM withdrawals or electronic transfers.
But the top brass of the Ayala-controlled financial institution declined to categorically rule out future disruptions, saying only that recent computer system upgrades have put the 168-year-old bank—the oldest in the country—over the most difficult challenges.
"There's light at the end of the tunnel," BPI president Cezar Consing said during a briefing following the bank's annual stockholders' meeting. "This is a process. We think we've gotten the hard part behind us."
The BPI chief explained that the long-running systems upgrade involved 41,000 changes to the banks programs and processes which were complicated by the old computer systems it had been using, having been one of the earliest financial institutions to use computers and deploy ATMs in the Philippines.
"Our core deposit system was three to four decades old, and it was highly customized," he said. "Because it was highly customized, with each new version of the system, it became harder and harder for some things customized to conform to this new version."
Meanwhile, BPI's transaction volume tripled over the last three years, leaving legacy computer systems struggling to keep pace.
From 700 million online transactions three years ago, BPI clients are expected to log up to 2 billion online transactions this year.
BPI chief operating officer Ramon Jocson, who oversees the bank's information systems, blamed the country's poor telecommunications system and the government's aggressive infrastructure program for some of the bank's service disruptions.
"There are intermittent outages but the services you get is the end product of other services: bandwidth, [and the] availability of telco spots pretty much like where you get blank spots around some parts of the country or Metro Manila," he said.
"Ninety-five percent of outages in ATMs are because the lines inadvertently get cut because of 'Build Build Build,'" he said, referring to the Duterte administration's flagship economic program. "[When] DPWH (Department of Public Works and Highways) crosses a highway [to] build, the line is cut."
Since the last disruption, Joscon noted that BPI's services had been fully restored.
"We've been normal for the last week. Going into the Holy Week, all our ATMs were up. During that weekend, P4 billion passed through our ATM network, cash disbursed," he said.
Yesterday, the bank said it posted P6.72 billion in net income in the first quarter of 2019, up 7.6 percent from P6.25 billion in the same period last year, and up 10.8 percent versus the fourth quarter of 2018. Comprehensive income was at P8.51 billion.
First quarter revenue rose by 23.5 percent to P22.78 billion, driven by a 28.8-percent growth in net interest income to P16.05 billion.