National
AFP lowers alert as winning local bets proclaimed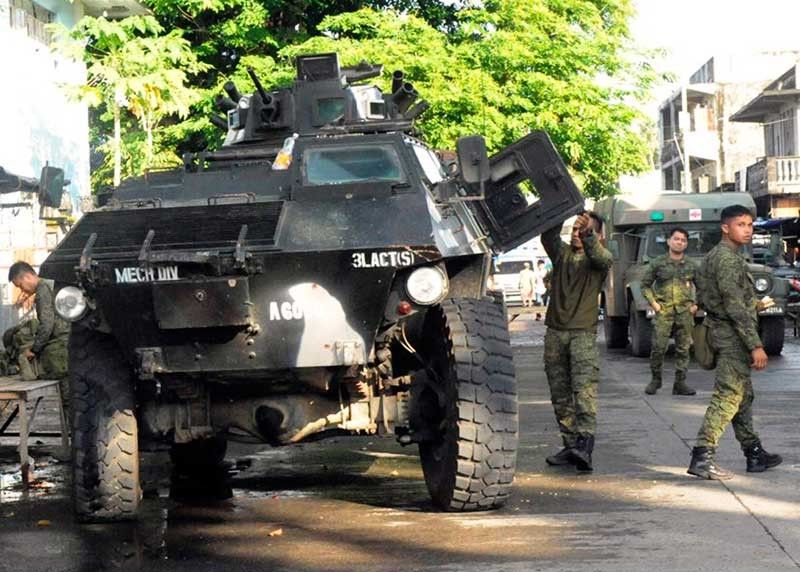 MANILA, Philippines — Noting that almost all local candidates have been proclaimed, the military lifted its red alert status at noon yesterday.
Brig. Gen. Edgard Arevalo, Armed Forces of the Philippines (AFP) spokesman, said the alert level was downgraded to blue.
Arevalo said the alert could be further downgraded to white or normal when the winners in the senatorial race are proclaimed.
He said the military joins the people in calling for unity after the elections.
"We may have differed in our choices, but we are one in our desire for good governance. We only have one country with one aspiration as a people, which is national security and sustainable development that follows from strong basic institutions," Arevalo, quoting AFP chief Gen. Benjamin Madrigal Sr. said.
The AFP reported zero deaths, adding that there were only few incidents of election-related violence in Mindanao.
On the burning of vote counting machines (VCMs) in Isabela, the military admitted there was no security escort when the election paraphernalia were being transported in Barangay Sta. Isabela, Jones on Tuesday.
"Successful naman ang ginawa naming road clearing, kaya lang nasingitan kami," Lt. Col. Remigio Dulatre, 86th Infantry Battalion commander, said.
Brig. Gen. Jose Mario Espino, Cagayan Valley police director, said Jayson Leanio and Rodel Pascual, who were identified as among those who flagged down the truck carrying the election materials, are under police custody.
Barangay officials turned over Leanio to the police after he surrendered at around 9:30 a.m. yesterday.
Pascual was arrested in Barangay Diarao at around 10:30 p.m. on Tuesday.
The suspects reportedly poured gasoline on the VCMs before setting it on fire.
A pickup believed used as a getaway vehicle was found abandoned and burned in San Isidro town. – With Emmanuel Tupas, Raymund Catindig, Victor Martin