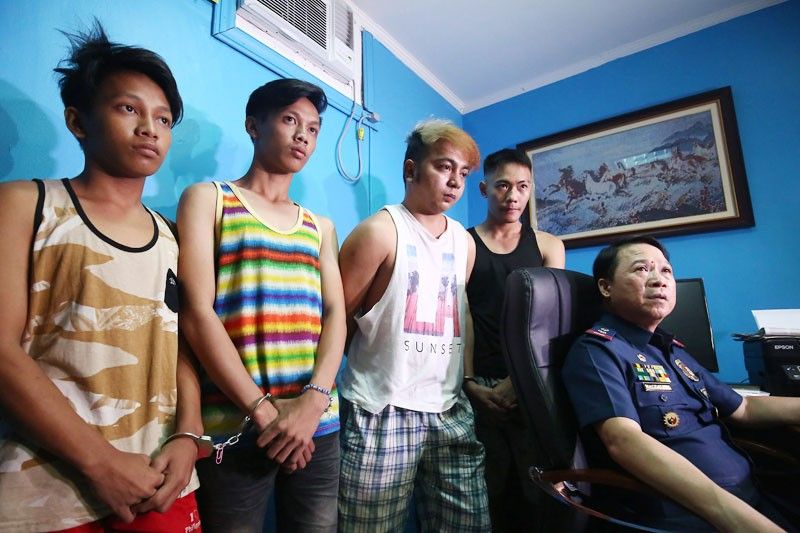 4th suspect in Tondo gang-rape falls
MANILA, Philippines — A fourth suspect in the gang rape of a 16-year-old girl was arrested in Tondo, Manila on Wednesday afternoon.
John Michael Carmelo, 19, was apprehended in a follow-up operation following the arrest of Anthony Gonzales, 25, and Diwa brothers Prince Jomari, 20, and Paul Cedrick, 18, earlier that day.
A group chat found on Gonzales' cell phone showed the suspects discussing the details of what they allegedly did to the girl. A video of the rape was also found on the cell phone.
Superintendent Rey Magdaluyo, Manila Police District Station 1 chief, said the gang of seven males reportedly raped several other girls, inviting them to drinks and then drugging them. Three suspects remain at large.
Carmelo denied that he was with the other suspects when the girl was raped last Tuesday but claimed he had consensual sex – which he recorded – with her in his house the following day.
The suspects were charged with rape in relation to child abuse and violating Republic Act 9995, the anti-photo and video voyeurism law.