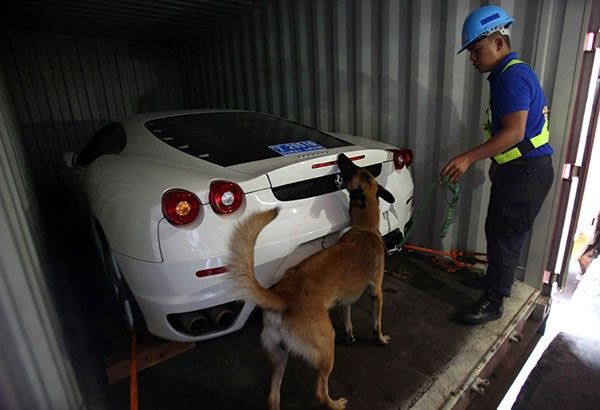 4 luxury cars smuggled into Philippines
MANILA, Philippines — Four luxury vehicles worth millions of pesos each have reportedly been smuggled into the country, the Bureau of Customs (BOC) said over the weekend.
In a statement, the BOC-Port of Cebu (POC) said they discovered a Range Rover Evoque, a Porsche 911, a Mercedes-Benz and an Alfa Romeo inside a 40-footer container van that arrived in Cebu on Dec. 19.
The shipment was reportedly declared as car accessories.
The POC discovered the misdeclaration during an X-ray of the container, which showed images of four motor vehicles.
The shipment came from Japan and was reportedly consigned to Kylemelan General Merchandise in Malabon City.
The port examiner and the Customs Intelligence and Investigation Service (CIIS) recommended the seizure and detention of the shipment for alleged violation of the BOC and tariff laws.
POC-CIIS supervisor Carlo Bautista said the vehicles could be intended for collectors in Cebu, noting the Mercedes and the Porsche were vintage.
The consignee may have used the Malabon address to mislead authorities, Bautista said.