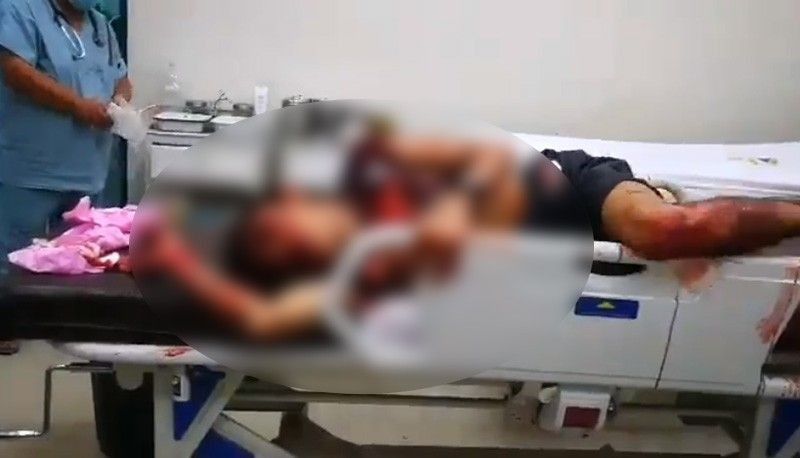 3 Cebu nurses in Tuburan Hospital sacked over patient's video
CEBU CITY – Three nurses tagged in the publication of a video showing a critically wounded drug suspect not getting immediate attention at the Tuburan District Hospital have lost their jobs.
Provincial Health Office (PHO) chief Rene Catan said there was "direct responsibility and liability" on the part of the nurses in recording and sharing the video of drug suspect Gembe Casas, who was shown bloodied, writhing in pain and moaning on a bed with no one attending to him.
Casas was brought to the hospital after he was shot during an anti-narcotics sting.
"Clearly, there was a violation of the hospital's directive with regard to not using cell phones with pictures in our workplace," Catan said in English and Cebuano.
The PHO's grievance committee found out that one of the nurses took the video, while another shared it with two other persons, one of whom posted the video online.
The third nurse, while not in possession of a copy of the video, took a photo of the patient.
A midwife is also under investigation for asking a copy of the video. Her case will be forwarded to the human resources department, being a permanent employee of the provincial government.
Last year, provincial administrator Mark Tolentino issued a memorandum on the use of social media by employees of the province.
The memorandum prohibits all employees, regardless of status, from commenting or posting on social media their sentiments on their work or about their superiors.
"Work-related grievances should be channeled properly to the committee on discipline and investigation for resolution," read Tolentino's memorandum.
Casas died shortly after the video was taken, which prompted the Commission on Human Rights to initiate investigation to determine if Casas was not given proper medical attention.
Tuburan police officer-in-charge Senior Police Officer 4 Samuel Cañete told The Freeman that nurses attended to Casas. – With Christele Isabela Basco, Tanja Catherine Stockli, The Freeman