National
2 IS militants nabbed in Quezon City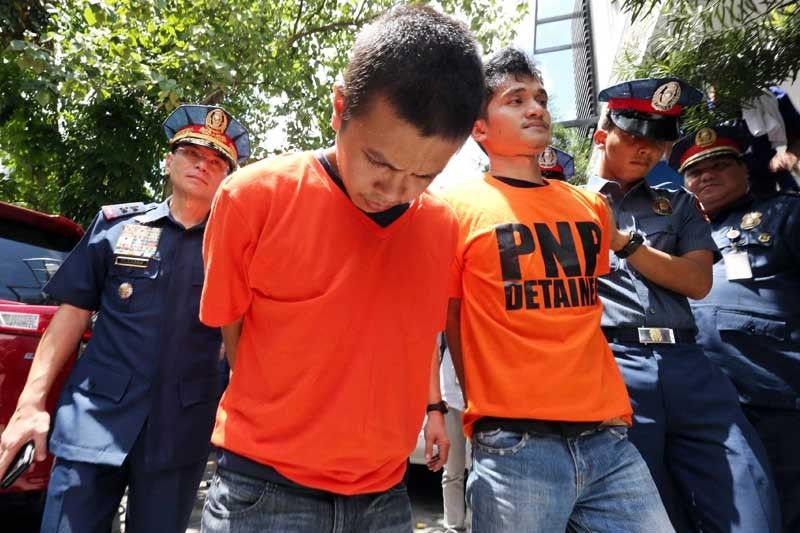 MANILA, Philippines — Two suspected Islamic militants who reportedly took part in the siege of Marawi City in 2017 were arrested in Quezon City on Saturday, the Philippine National Police (PNP) announced yesterday.
Islam converts Arnel Cabintoy and Feliciano Sulayao were apprehended by policemen in their hideout at Salam Compound in Barangay Tandang Sora at around 9 p.m.
Police charged them with illegal possession of explosives after grenades and blasting caps were found in their possession.
PNP chief Gen. Oscar Albayalde said the suspects are members of the Daulah Islamiyah under Hatib Hajan Sawadjaan, the leader of the Islamic State in the Philippines.
Citing police intelligence reports, Albayalde said the duo belong to the support groups of the Daulah Islamiyah at the height of the Marawi siege.
They are also included in the list of rebels who are the subjects of an order of apprehension issued by the Department of National Defense.
The suspects could have sought refuge in Metro Manila following the defeat of the rebels in Marawi but probers are not discounting they could also be plotting to launch a terror attack in the country's capital.
It is unclear if the suspects were plotting a terror attack in time for President Duterte's State of the Nation Address on July 22.
"We believe that by going here, they have a purpose which they don't want to say," Albayalde said in a press briefing at Camp Crame in Quezon City.
An investigation is also ongoing to find out the identities of the persons who provided sanctuary to the suspects.
One of the suspects, Cabintoy, converted to Islam when he traveled to Saudi Arabia, where he worked as an air-conditioning technician.
The duo eventually went to Jolo, Sulu where they trained under the group of Sawadjaan. Albayalde said the suspects trained in making explosives.
The two have been in Metro Manila for almost a week before their capture and were under surveillance since they were in Mindanao, officials said.