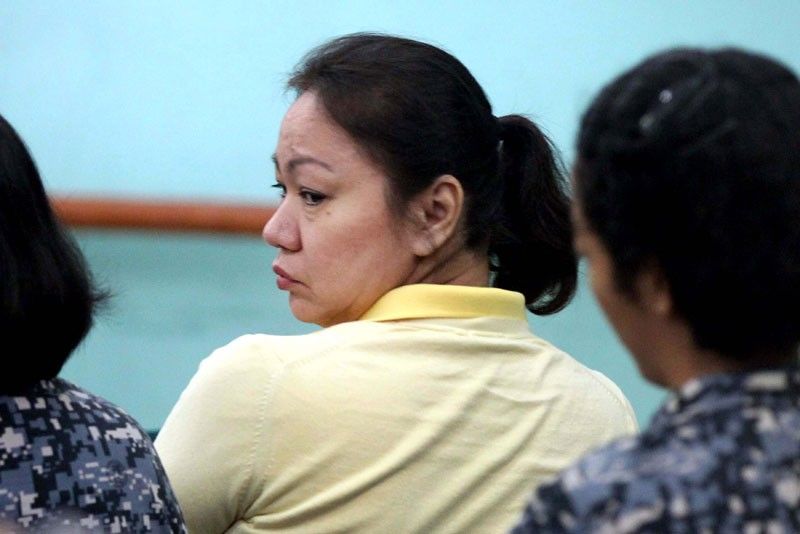 194 Malampaya scam raps vs Janet Lim-Napoles brother upheld
MANILA, Philippines — The Sandiganbayan has affirmed the validity of 194 criminal cases against Reynald Lim, a brother of businesswoman Janet Lim-Napoles, in connection with the P900-million Malampaya fund scam.
In an eight-page resolution dated Oct. 5, released to the media yesterday, the court's Third Division has junked two motions filed by Lim last June seeking the dismissal of his 97 counts of graft and another 97 counts of the complex crime of malversation of public funds through falsification of public documents.
The court found no merit in Lim's claim that the Office of the Ombudsman's prosecution team failed to allege in the charge sheet his supposed conspiracy with the other respondents, particularly with the public officials, to warrant his inclusion in the cases.
The Third Division had earlier denied the respective motions of Napoles as well as the primary accused, former budget secretary and incumbent House Majority Leader Rolando Andaya, to dismiss the cases.
Filed by the ombudsman in December last year, the cases stemmed from the alleged misuse of P900 million worth of government income from the Malampaya natural gas project intended for farmers affected by Typhoons Ondoy and Pepeng in 2009.
Napoles, her children Jo Christine and James Christopher as well as her brother Lim, are accused of conspiring with Andaya and several other former government officials in allegedly funneling the P900-million fund to her bogus non-goverment organizations for supposed livelihood projects which were never implemented.
The ombudsman said Andaya approved the release of the fund by signing a Special Allotment Release Order and a Notice of Cash Allocation despite the absence of clear basis and supporting documents.