Lifestyle
What has this pandemic taught us about our connections?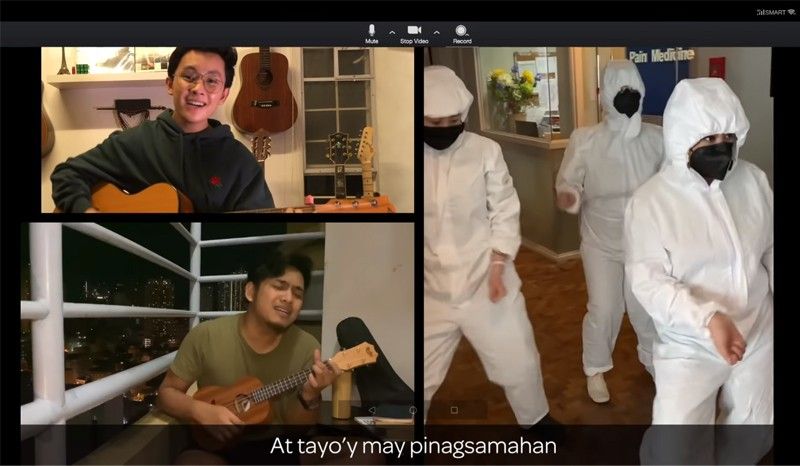 MANILA, Philippines — We started 2020 with optimism, hoping this year would be better than the last. But then came the COVID-19 pandemic, a stealthy enemy that has taken the world aback.
Almost instantaneously, our everyday lives were put to halt—no more bustling streets, high-fives, hugs or kisses—just questions and hope for answers. But in this time of distance and uncertainty, we have been trying our best to bridge gaps and find the light at the end of the tunnel.
We have already gone beyond the one-month mark of the enhanced community quarantine. The past weeks showed us that although we have been asked to physically distance ourselves from others, the challenges brought about by COVID-19 could not stop us from "coming together" and making meaningful connections.
Indeed, the distance has brought us closer together. Smart's latest online video—titled "Salamat"—shows how Filipinos cherish relationships, spark hope, and cultivate a place of positivity amid the crisis.
As more foresee physical distancing as the new normal, we begin to appreciate the value of human connection. We spend lesser of our time mindlessly scrolling through our phones. Instead, we use our smartphones to connect with our loved ones while sharing comforting stories, new recipes to try, or interesting activities to fill our days.
Moreover, we are also using our smartphones to contribute to society and look for ways to reach out to those who need our help. Until recently, we haven't seen this much people working together to accomplish a cause.
A call for help on social media would enable various professions from all walks of life—from fashion designers and advocates to scientists, engineers, entrepreneurs and Filipino "homeliners"—to hold hands to provide for the needs of those in the frontlines and those living in poverty.
The longer we stay home, the more we reconnect and reunite to ask questions such as, "How have you been?" or "How are you holding up?" to our loved ones. The space that separates us gives us the courage to say "Thank you for your hard work," "You are doing great." "I am here for you," "Always take care," "I love you" and "I'll see you again soon"—words that we would barely utter if not for our situation.
"Salamat, tayo'y nagkasamang muli. . . Salamat, paglipas ng pagsubok ay may darating na araw . . . Salamat, kaibigang walang kapantay. . . "
Human connection is what makes our journey to recovery meaningful. While we may never know what the future holds, we are certain that Filipinos will remain resilient and hopeful wherever we may be and however long it takes to stand back up again.
Join the PLDT-Smart Foundation and Smart in their Text-To-Donate drive to support COVID-19 health workers, frontliners, hospitals, and poor communities.
All Smart, TNT, and Sun subscribers can donate using their prepaid load or charged to their postpaid account by simply texting DONATE and send to 3456. Subscribers may donate in the amounts of 10; 25; 50; 100; and 500. For example, customers who want to send P10 may just text DONATE 10 and send to 3456.
The donation drive will run until July 16.
To learn more, visit www.smart.com.ph or follow Smart's official social media pages.