Lifestyle
This season of giving, you can make a child happy by volunteering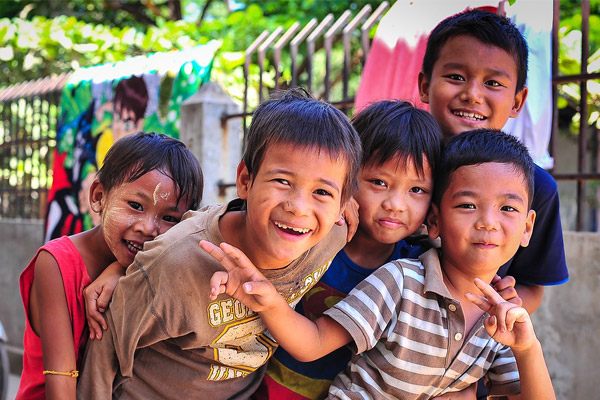 MANILA, Philippines — Make the meaning of Christmas true this year by volunteering at Children's Mission Philippines (CMP), a non-profit, non-government organization focusing on the welfare of Filipino children.
Originally founded by Swede Sigvard Wallenberg as Scandinavian Children's Mission the 1980s, the organization today aims to feed the hungry, help the sick and shelter the homeless. It envisions to uplift the lives of impoverished kids through its different programs, as well as through the Christian faith.
Here are three forms of the organization's volunteer work where you can share your time and energy this season of giving. Immediately bring smiles to beneficiary children, and ultimately, help change their lives in the future.
1. Mobile Clinic
This December, the NGO will set a mobile clinic as part of its maternal and healthcare programs. By volunteering here, you get the chance to play with children and more importantly, educate them on the importance of hygiene and health.
The activities are set to provide 80 children per area with hygiene items and food packages. For more event details, go here.
2. Open Heart Children's Village
Open Heart Children's Village is the organization's orphanage for neglected and abandoned kids. It holds lessons so that its orphans will be equipped in life with knowledge, talent, and skills.
As a volunteer, you can choose to teach music, art, sports, acting, personality development and gardening through storytelling or games. There are also academic lessons in English, Math, Science and Basic Computer, as well as classes on basic sewing, cooking, and baking.
You can also get know the orphans better by celebrating their birthday, bringing them to malls, parks and amusement parks, and providing and spending lunch and dinner together.
3. Community Nutrition Program
CMP also leads in the fight against hunger and malnutrition, which affect a child's optimum growth.
So support the organization's Community Nutrition Program where you will assist in home visitation, operation timbang and related child-friendly activities. You can also help in food marketing, preparation, cooking and serving during feeding programs.
***
Children's Mission Philippines is a partner NGO of United for Healthier Kids (U4HK), a pioneering and comprehensive program initiated by Nestlé to help address malnutrition among Filipino children. Three out of 10 Filipino children remain hungry and malnourished today.
According to U4HK, malnutrition means lack of proper nutrition caused by not eating enough healthy food. It presents irreversible effects on kids' health like stunted growth and wasting. It also robs children of a bright future, thereby affecting the society and economy.
CMP and U4HK, together with other NGOs, have formed a coalition to raise awareness on the extent of malnutrition, as well as areas for collaboration and opportunities for action.
The result of this venture is the latest social movement called #HangryAboutHunger. It calls on everyone to act against malnutrition today by volunteering, donating and sharing.
To know more about United for Healthier Kids, visit https://hangryabouthunger.u4hk.ph. For more information on Children's Mission Philippines, visit http://www.cmp.ph.