Lifestyle
There's no stopping Christmas at Marriott Hotels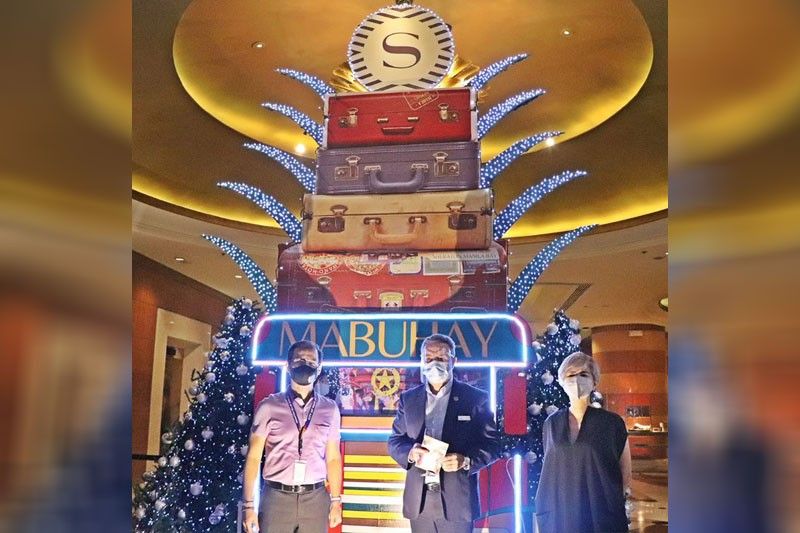 There's no stopping Christmas even during these challenging times. This year's celebration may be a little different, though, than what we're used to.
With barely 37 days to go before Christmas, the renowned Marriott Hotels in the Philippines — Manila Marriot Hotel, Sheraton Manila and Courtyard by Marriott Iloilo — ushered in the holiday season with a promise of "peace and all the good things ahead" with simultaneous tree-lighting ceremonies via Facebook Live, dahlings.
Hosted by KC Montero, the virtual celebration featured the hotshot executives of each hotel as they gave guests a glimpse of their exclusive offers for the holidays, like Christmas hampers, festive treats, feast packages, dining, staycations promotions, and charitable activities with Save the Children, Aurora Quezon Elementary School, and SOS Children's Village Iloilo. Santa greeted guests who were tuned in.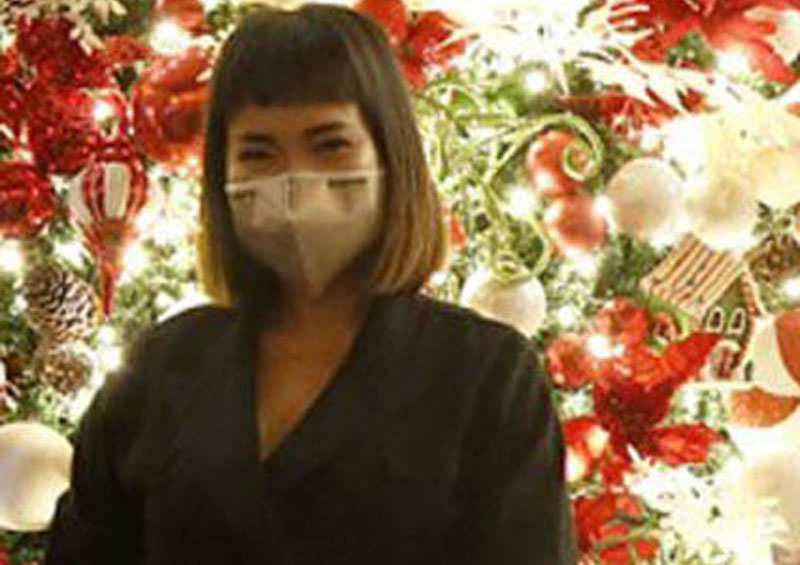 Manila Marriott cluster director of marketing communications Michelle Garcia
Christmas, indeed, came early to lucky guests, as all participating hotels gave away free staycation vouchers.
With every purchase of a Charity Hamper (P1,500 net) filled with the best selections from Manila Marriott, Sheraton Manila, and Courtyard Iloilo, you'll be able to provide Noche Buena to a child from Save the Children, palanggas.
Sheraton Manila Bay general manager Richard Masselin also extended support to Barangay 699 through a community pantry and Cards of Care, with proceeds that will go to the children of Aurora Quezon Elementary School and educational materials for children of Barangay 699.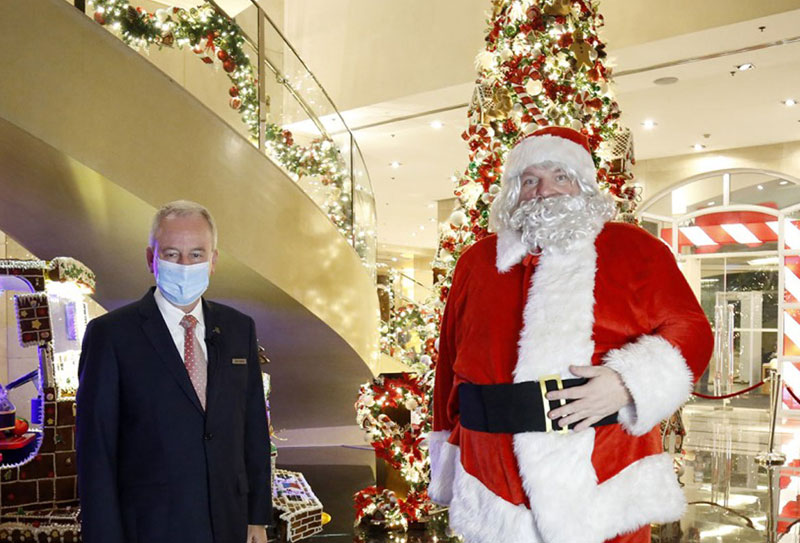 Manila Marriott cluster general manager Bruce Winton and Santa Claus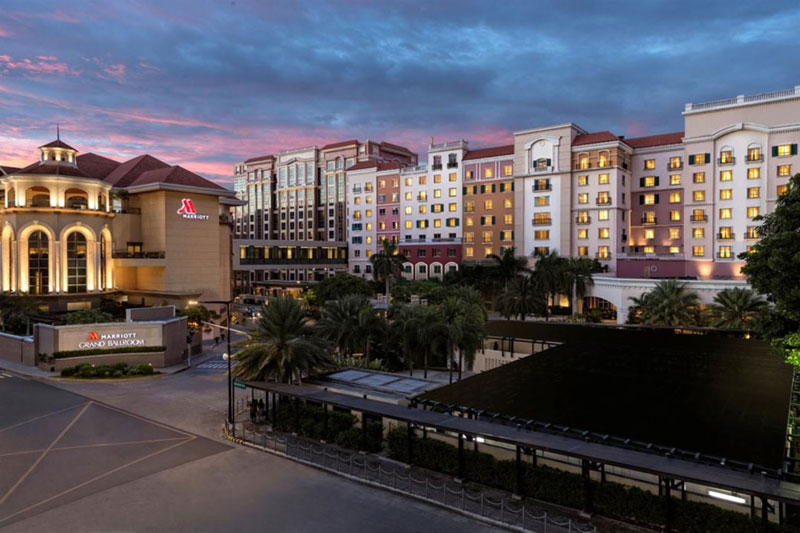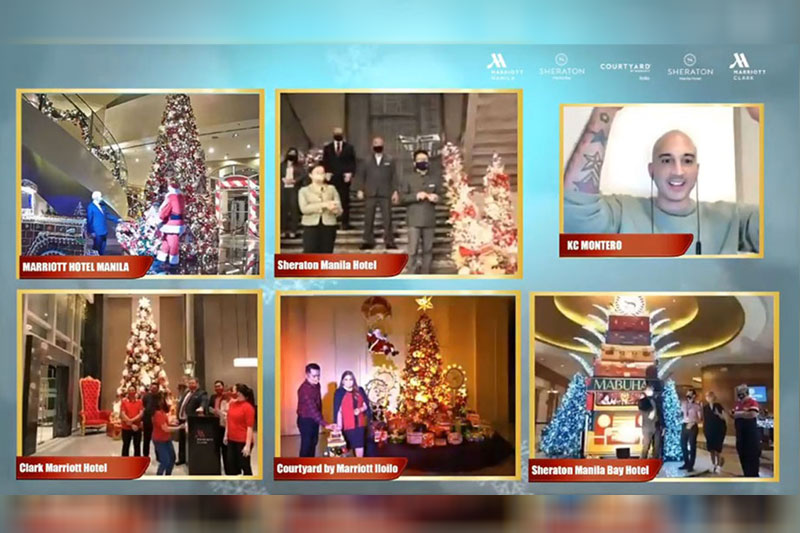 Manila Marriott, Sheraton Manila and Courtyard by Marriott Iloilo hold simultaneous tree-lighting ceremonies on FB Live with host KC Montero.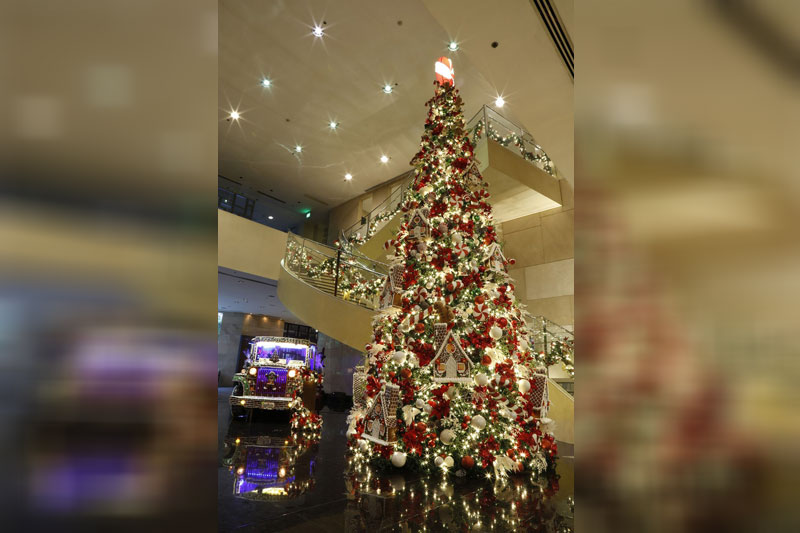 This real gingerbread chalet, which took almost two weeks to make, adorns Manila Marriott's 20-foot-high Christmas tree.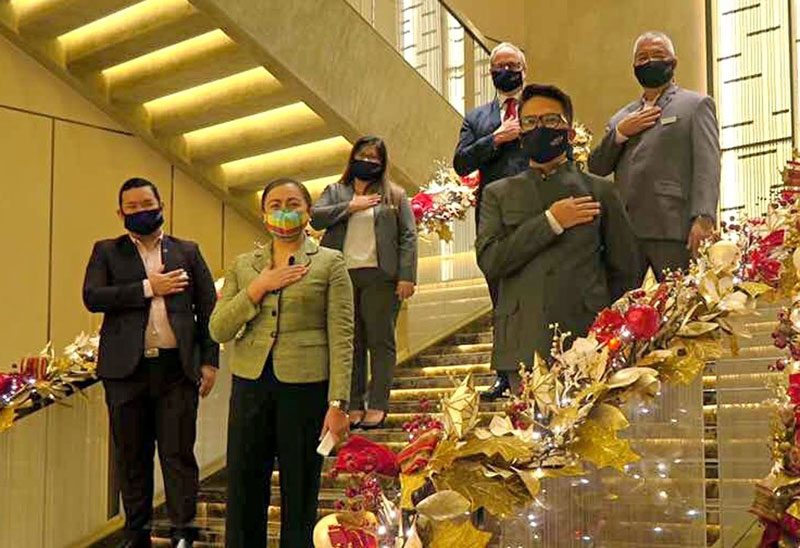 At Sheraton Manila: Director of sales Ferdie de Leon III, GM Anna Vergara, assistant director of finance Ria Magat, director of operations Brendan Mahoney, assistant director of HR Alfie Sotto, chief engineer Zaldy Padua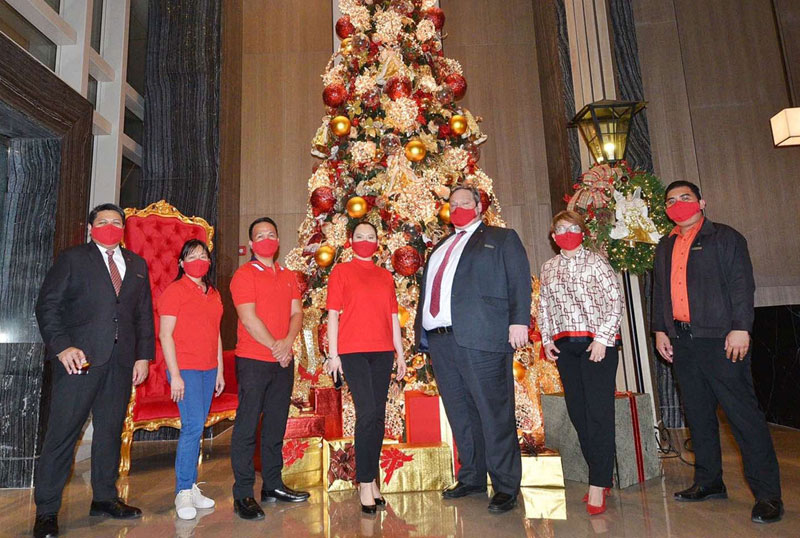 At Clark Marriott: Director of sales and marketing Charley Magabo, director of finance Diana Lazo, director of F&B Lyle Cajayon, director of rooms Rizza Lacson, GM Goeran Soelter, director of HR Carmen Siongco, chief engineer Rainier Cresino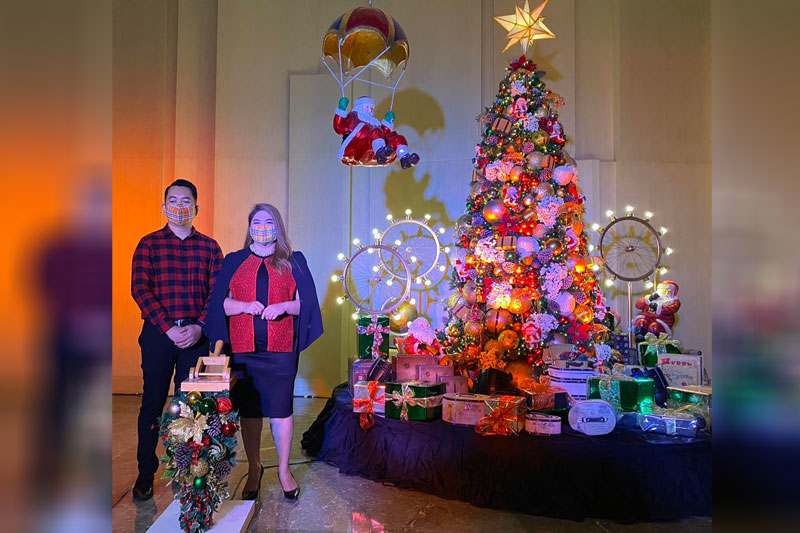 At Courtyard by Marriott Iloilo: Assistant director of finance Marlon Galo, director of sales Joy Alonte
* * *
For inquiries, visit the hotels' official website or follow their Facebook, Twitter, and Instagram page at Manila Marriott and @manilamarriot; for Sheraton Manila Hotel and @sheratonmanila; Clark Marriott and @clarkmarriot; Courtyard by Marriott Iloilo and @courtyardbymarriottiloilo, and Sheraton Manila Bay and @sheratonmanilabay.