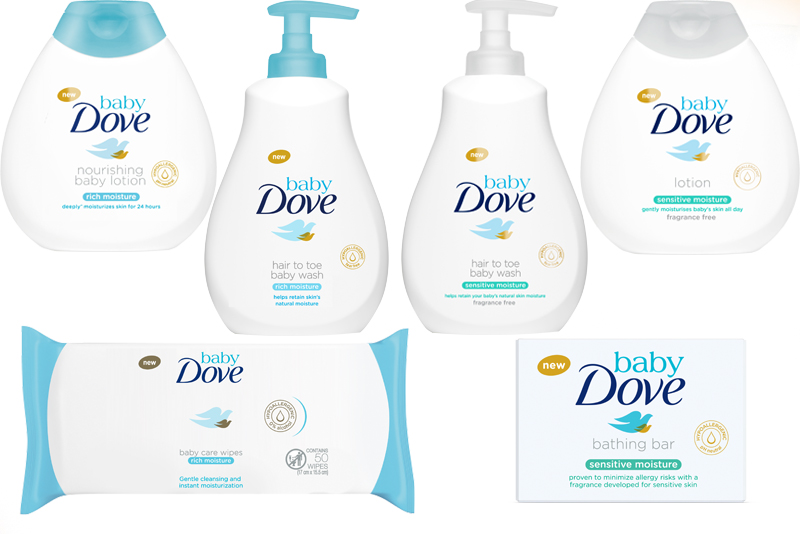 DEAR RISSA,
I'm pregnant now. I have sensitive skin and I need to switch to milder body products. What should I use? — MAGS
"Yes" to switching to milder products! When a woman is pregnant, hormones cause the skin to be more sensitive to products — yes, even the ones you've been using. When I was pregnant, what my ob-gyn recommended as a safe alternative is to switch to baby products. I'm quite excited because Dove Baby is finally here in the Philippines. Dove understands that baby's skin can lose moisture up to five times faster than adult skin and this can cause baby skin to be more prone to rashes and allergies. The collection features a soap bar, baby lotion, shampoo, head to toe wash, baby wipes in two variants of Sensitive Moisture and Rich Moisture. Baby Dove caters to all skin types. The Rich Moisture variant has a delicate scent and is best for normal to dry skin, while the fragrance-free Sensitive Moisture line is specially developed to take extra care of sensitive skin. Dove has always espoused that your real beauty should be your source of confidence and I love how they empower women to get that same confidence, but now as moms. Baby Dove is available in all leading supermarkets, drugstores and department stores nationwide. — RISSA
One concealer shade does not fit all
DEAR LUCY,
Can one and the same concealer work for both under-eye circles and blemishes? —SAMARA
Offhand, it may be better for you to use two different kinds. For dark under-eye coverage, you will need something that will brighten it. Use a creamy or liquid formulation so you can sort of just pat it on. Remember to apply lower, not too close to the eyelids, otherwise you'll make your eyes look smaller and it becomes very unnatural (unless you have full-on makeup with dramatic eyes, contour and all). For daily use, apply sparingly, and try to achieve the most natural effect.
For angry pimples, you will need something like Laura Mercier's Secret Camouflage. It is a cult favorite because the dual shade concealer can disguise bright red blemishes without piling it on. Naturactor is a good choice, too. And if you know how to play with colors the way the pros can, you may want to get MAC Studio Conceal and Correct Palette. It has four concealers and two correctors. You can mix and match, and build and layer the formula until you achieve complexion perfection. — LUCY
* * *
Send email to Lucy Torres-Gomez at [email protected] Email Rissa Trillo at [email protected] or follow her on Twitter @RissaMananquil.