Lifestyle
November Birthday Celebrators & Celebrators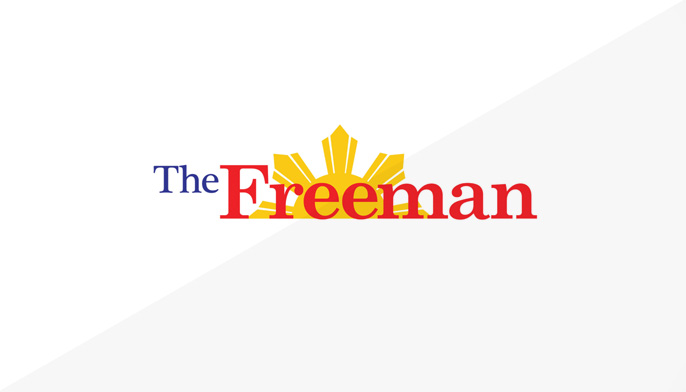 Greetings and birthday wishes to all November birthday celebrators. May the good Lord continue blessing you all with good health and wealth:
Nov. 1 – Ruben Almendras; Nov. 2 – Pachico "Cheking" Seares, Benedict "Benny" Que, Jojo Kokseng, Marcia Godinez, Marlyna S. Villadar; Nov. 3 – Willie Salinas, Rosemary Dakay, Esther Fajardo, Remy Barrera; Nov. 4 – Ted Alo, Ellen Zuluaga, Scion Marcus Ynclino, Cora Shan, Aissa dela Cruz, Lita Gamayen; Nov. 5 – Carlos Yeung, Trexie Lebumfacil, Alit Solon; Nov. 7 – Felicia Ynclino, Remy Ancajas, Oling Villamor, Oly Dychanco;
Nov. 9 – Pamela Baricuatro To; Nov. 10 – Pat Bacay, Isabel Lim, Jodena Decal, Dolly Zuzara, Camillus Jose Allego; Nov. 11 – Gidget Lebumfacil, Tere Rotache, Dr. Marilou Ong; Nov. 12 – Ray Cochon; Nov. 13 – Sol Locaylocay, Milrose Kodumal, Chacha Rama, Tricia Anton, Nelda Mendres; Nov. 14 – Gladys Tan, Anthony Ballreich;
Nov. 15- Eugenio Teng, Cecile Aldana, Dr. Popa Chan; Nov. 16 – Bunny Pages; Nov. 17 – Dr. Rosan Trani, Vangie Mercader, Rovy Marques, Percy Llaban, Tommy Yap, Greg Senining, Mark Reimann Allego; Nov. 18 – Miriam Cua, Alvin Lim, Dodong Bandibas; Nov. 19 – Teresita Suico; Nov. 21 – Fe Magale, Rudy Perez, Janelle Gaisano;
Nov. 22 – Dr. Mila Abesamis Chan, Cely Santos; Nov. 25 – Fiza Marie Ynclino Du, Ninette Pritchard; Nov. 26 – Petite Garcia, Basil Ting, Janet Gaisano, Cassiopeai Rose Allego; Nov. 27 – Kits Moro, David Ugarte, Sarah Quitevis, lawyer Rhea Senining Judilla; Nov. 28 – Cesar Salimbangon, Zelia Borromeo, Nasil Raya; Nov. 29 – Pamela Noval, Malou Mendez; Nov. 30 – Rey Senining, Fe Necesario.
***
Lita Cabugao marked a milestone last October 1. To make her birthday complete, she treated her friends and members of her family to a seafood dinner at Seafood City at Grancon. Present were her son Capt. Clifford Cabugao and wife Mahly, daughters Alloy and Maricar. Also present were the Monday group of the Jesu Christi Community, more birthdays to come, Nyora Lita!