Lifestyle
Nicole Nason: Working Around The World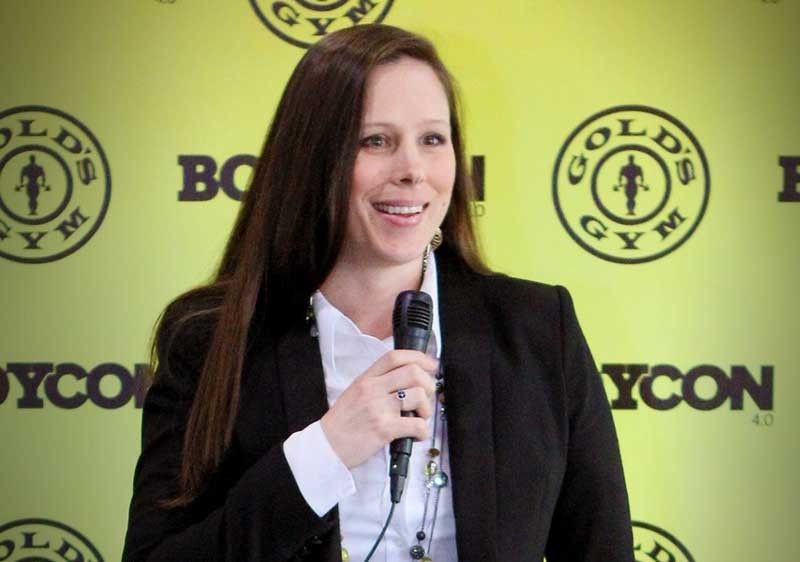 'The most important things in life always require the greatest effort. As it is with exercise, you must prioritize what you value.'
Jet-setting around the world is part of the usual routine for Nicole Nason, senior manager of of International Franchise Operations of Gold's Gym. Starting out as a personal trainer, she worked her way up to her dream job for her dream company, supporting gyms in 29 countries around the world.
It isn't easy to be a woman in the fitness industry. Nor is it easy to get a room of gym personnel to stay put for whole-day lectures, while fighting jet lag. Nicole makes it look like a breeze. Here's her story and how she balances it all:
PHILIPPINE STAR: How did you get started in the fitness industry?
NICOLE NASON: My career began in 2002 as a personal trainer. I was recruited while working out in my local gym. I later moved to a city where there was a Gold's Gym and made a commitment to myself that Gold's was the only brand I was willing to work for (because they were the best). In the years to come, I was able to work hard and get promoted. This eventually led to international opportunities ­— one of my life-long dreams come true.
How long have you been in the fitness industry and what countries have you worked in?
I have been in the fitness industry for nearly 17 years now. During that time, I have worked in the US, Saudi Arabia, Egypt and the United Kingdom. However, as a result of my position, I get to travel to all 29 of our international territories.
What are the biggest challenges in being a woman in a male-dominated industry?
The biggest challenge is being seen as an equal when it comes to how my male counterparts are valued. I think this is the same challenge most women face around the world in a professional environment. I have been incredibly lucky in regards to the mentors I've had and colleagues I have worked with. Those individuals have contributed to my career in such a way where they will forever outshine any negative experiences I've had.
What have you learned from working around the world?
It's that most people are good, most people are well intentioned, and most people simply want to feel like those around them are looking out for their best interests. Whether that is a manager and employee relationship or a member and employee relationship, we are all just hoping that those around us will do their best to treat us the way they would want to be treated. I believe if we make these relationships paramount, all that is required of us, whether it's financially driven or operationally driven, will follow.
What are the top three excuses you hear why people don't work out and what do you say to them?
The top three excuses I hear are: "I don't have time," "I don't have the energy" and "I can't afford it." We all can find 10 minutes in the day to do something active. Whether you choose to join a gym or not is another matter. Put your health first and the more you discover how good it makes you feel the more time you will be willing to invest.
Exercise breeds energy. As we all know it releases all kinds of healthy chemicals and hormones in our body, which not only deliver more energy, but support imperative bodily functions such as the immune system. Start slow — find something you enjoy.
We are all spending money on things we find value in. Whether that's a new handbag or iPhone or nights out eating and socializing. We spend money where we find value. Additionally, in today's world, there are unlimited options to exercise. From apps to community centers, it truly comes down to how important any one person feels exercise is.
How do you balance your work schedule with being a mother and working out regularly?
Balancing my work and family life is a true challenge (especially with international travel). However, I'm lucky because my husband and I both find the greatest value in time spent together and with our son. We share many similar interests such as weekends spent outdoors, cycling, hiking, or simply with our extended family. Luckily, our son enjoys all of these activities, too. We both share a passion for travel and can't wait to share international experiences with our son and are especially looking forward to returning to the Philippines. The most important things in life always require the greatest effort. As it is with exercise, you must prioritize what you value.
* * *
Post me a note at [email protected] or [email protected]