Lifestyle
'My universe has turned Filipino,' says Lesley Mobo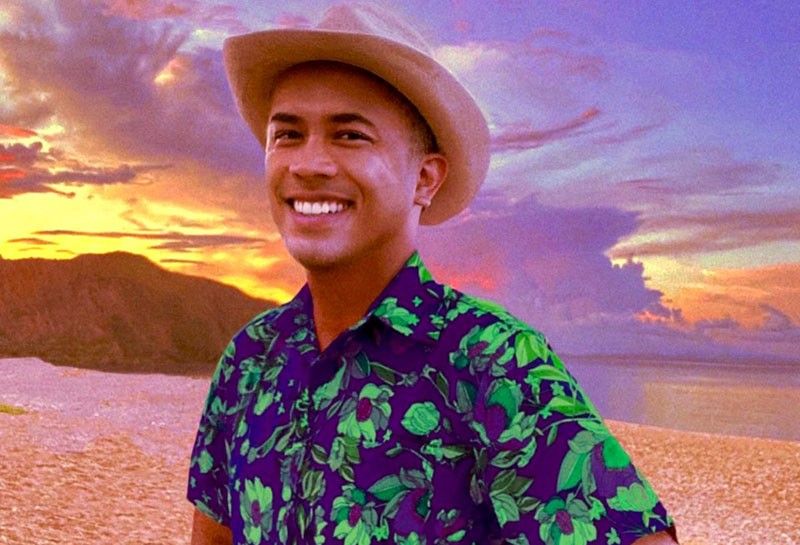 Lesley Mobo is stranded in Paradise.
The fashion genius was supposed to board a plane back to London, which has embraced his talent for the past 21 years when COVID-19 — and lockdown — happened.
But Mobo has no regrets. "I am living the life I miss," he says. "The life I was itching to leave when I was young — this is what I am enjoying now."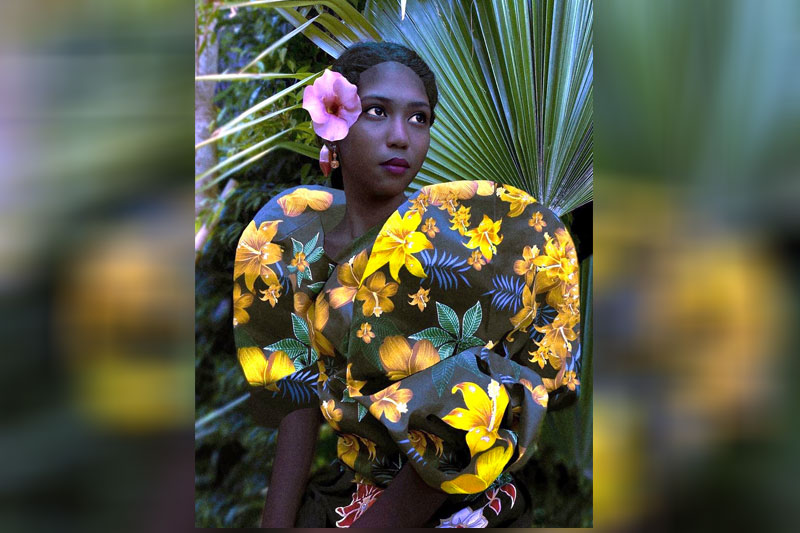 Lovely Aeta model of Mobo blooms in a terno with yellow flowers.
Mobo says he feels reborn. "I always thought that life abroad was much better. But this lockdown made me realize that we are so lucky. That we actually live in paradise."
Paradise for him is his hometown village in Nabas, Aklan, where he was born.
For a while, he thought the pandemic, which has so far claimed hundreds of thousands of lives worldwide, signaled the death knell, likewise, for the fashion industry.
"So I thought I should give up fashion. I considered maybe doing TikTok and creating some song-and-dance routine. But I realized I'm too late for that."
Bored, Mobo borrowed a sewing machine, looked for old fabrics and decided to experiment on ternos, finishing one every other day.
"The idea started when you asked me to do a facemask design for STAR," Mobo tells me.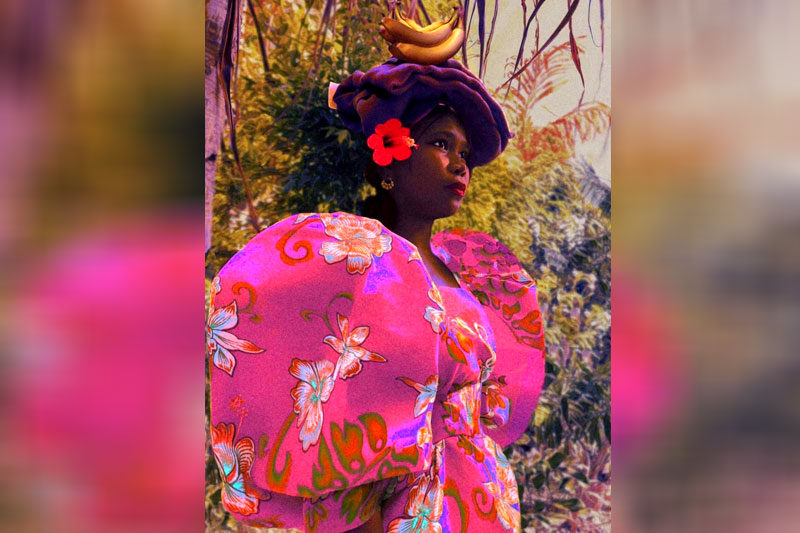 Mobo exaggerated the sleeves of this fuchsia terno worn by an Ati beauty.
He did a pictorial of the eight ternos he finished and posted them on his Instagram account. "I asked the Aeta girls of our village to model them."
Mobo was astonished. "People I don't know — from America to Thailand and Europe — messaged me. Some wanted to buy them. Some European publication asked to feature them. I am surprised that the image of a terno made from scraps of fabrics supposedly to cover tables could elicit such a response. I realized the terno has the potential to go international."
Why the terno? He spent almost 12 months with Ternocon last year, where he created unforgettably beautiful ternos for Ternocon 2020 at the CCP.
"I was touched and inspired. I saw people around me turning up early in the morning from as far as Laguna and Bulacan, working with so much passion and sincerity. You have to give it to them — respect. And, of course, to the Ternocon movers, Ben Chan and Gino Gonzales. Walang Ternocon kung walang Ben Chan."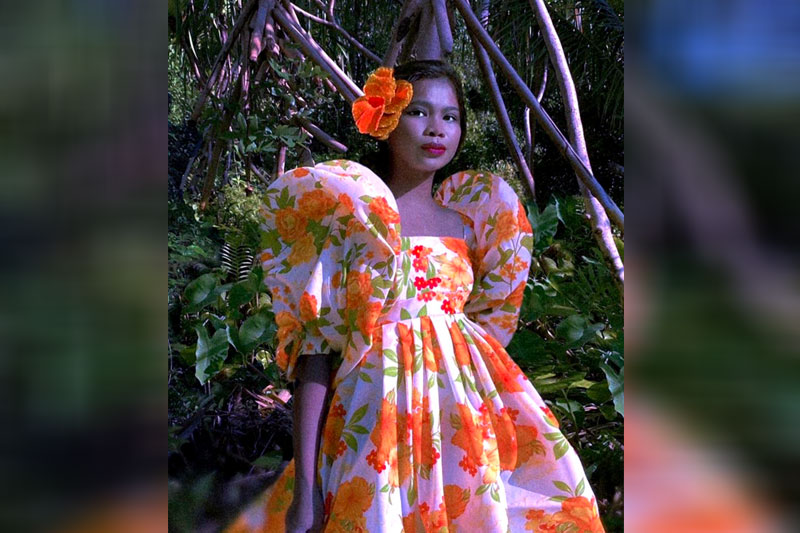 This time, Mobo draped the huge butterfly sleeves of this terno with orange flowers.
He adds: ''Gino thinks the ternos I made now, where I softened the sleeves, were so angkop for the weather. And they can be adjusted for daywear.
"Girls in Manila messaged me, wanting to buy them .But I already gave the ternos to my village models. I think ternos will have a special place in me now. I will dedicate some time from now on to experiment, and make ternos more wearable and aspirational for the younger generation.
"I think it's an interesting time for fashion. Time to reinvent. The lockdown made me realize that one cannot stop creating. I realized that I still have many stories to tell."
My favorite story about Mobo is when his fearless mother, Milagros, stopped a plane from Kalibo bound for Manila because she wanted the sketches of her son to make it to the deadline for a contest. Then, Inno Sotto spotted the young Mobo's talent and asked CITEM to fly him to Manila. He won the search for a designer for a Japan contest, but could not make it because of visa problems.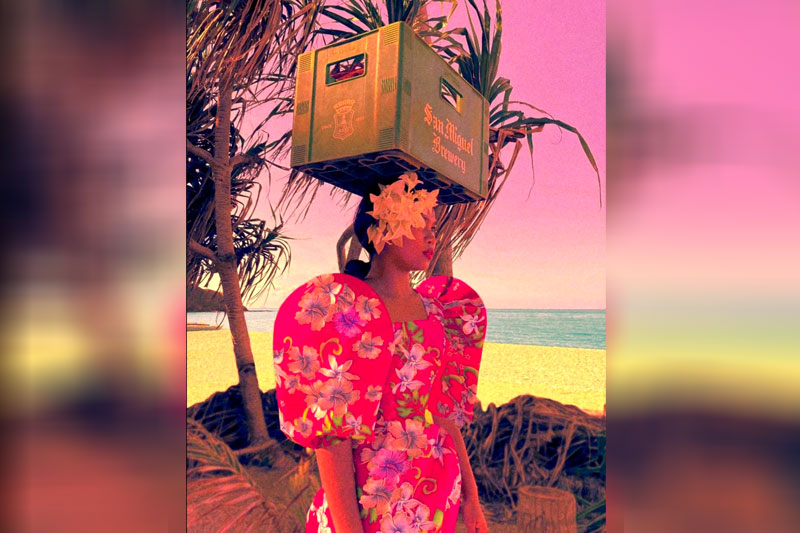 It's an easy balancing act for this village girl wearing a terno with puff skirt.
Mobo was a biology major but shifted courses when he realized he wanted to be a designer more than a doctor. He finally chased his dream when he left for the UK in May 1999 to study at Central Saint Martins.
His mother would send me handwritten notes, sketches and photos of Mobo when Manila was noticing his talent and when he finally enrolled in London. Of course, I published them.
I had a closer encounter with Mobo when I met up with him in London in 2014. That time, he was already head designer of Harrods. "Harrods found me and had a bidding war with Diesel. Al Fayed against Renzo Rosso of Diesel. I went with Harrods because they treated me like family."
When he was in second year at Saint Martins, Mobo had a job offer from Christian Dior under Galliano. Because of visa issues, they hired a British national instead.
"It was a blessing because I managed to finish my studies." But to pay for his tuition, the young Mobo had to work seven days a week after class — as cleaner, janitor, caregiver — and sometimes go home at 4:30 a.m. He finished his course with a First Class B.A. Honour's Degree in Fashion.
And now, as a returning native to Aklan, Mobo says he had the chance to reflect and know more about the essence of life.
"I am back in the village where I started. 'Fish and chips' now means catching fish in the village river. My universe suddenly turned Filipino. Everything I do now is Filipino."
It is Paradise Regained for Mobo.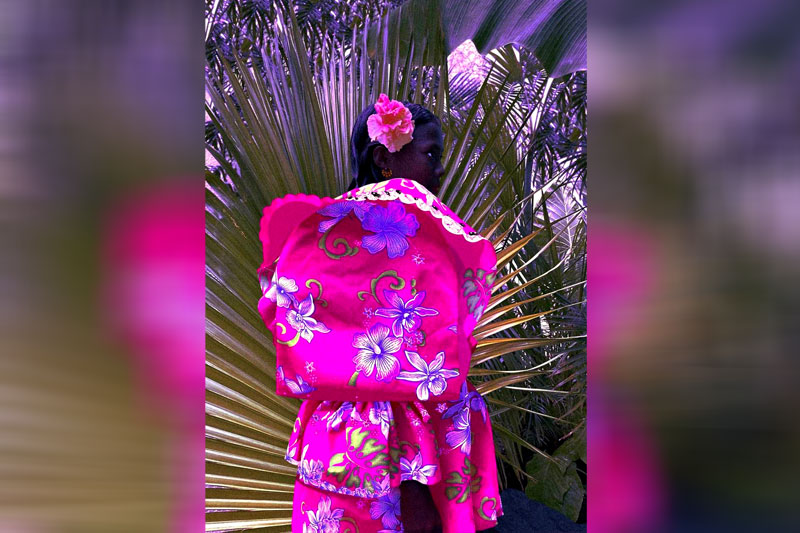 Beautiful Matiwan goes tropical with this terno dress with overlap scallop panuelo cape.
* * *
Follow the author on Instagram and Facebook@milletmartinezmananquil. Email her at [email protected].