Lifestyle
Greece is the word in summer sandals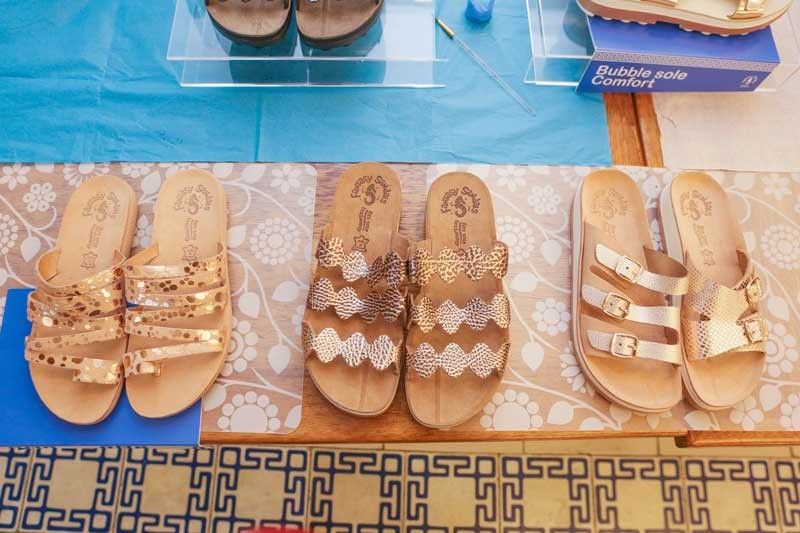 When choosing summer sandals, "Greece" is the word. After all, it was the ancient Greeks who first made sandals fashionable. The word "sandal" is of Greek origin, and the first footwear, which were made of leaves, twigs and fiber, quickly evolved from protective foot covering to fashion statement. The Greeks added cork to the soles to gain stature. They designed the boot sandal, which went up leg with multiple straps made from colored leather — a much more durable material.
Modern Greek sandals are the height of fashion and finally available in the Philippines. Res|Toe|Run, a chain of casual footwear stores that feature imported house brands like FitFlop and Tretorn, has brought in Fantasy Sandals imported from Santorini, Greece, and I'm sold on the fact that not only do they come in many chic styles, but they also feature high-tech soles that are virtually weightless and make you feel like you're walking on air.
"Fantasy Sandals are made by an expert leather maker in Greece called P. Alysandratos & Co.," says Carlo Magno Cecilio, brand manager of Fantasy Sandals. "Established in 1974, they started as an outsole maker producing for other brands, but eventually decided to launch their own brand."
Cecilio says they use vegetable tanned leather and don't scrimp on the soles, using pure polyurethane, the most expensive outsole material in the world. "Some sandals are 1/3 rubber, 1/3 polyurethane and then 1/3 another element, but Fantasy Sandals are full-injection polyurethane, so they're very flexible and durable, and can last two years or up to double that."
Notable lines include the Bubble Sole, which is unique to Fantasy Sandals ("Customers say it's like walking on clouds," Cecilio says) and Arch Support, which offers comfort, stability and balance.
"The inspiration is purely Greek," he notes. Style names like Artemis are based on Greek mythology and the goddess of the hunt. Colors and textures are derived from nature, like earth tones and metallics. "We're not really flashy; there are no bright colors," Cecilio says. "The summer 2019 collection is an update on colorways and glimmer. Fantasy Sandals is inspired by Greek culture plus expert leather-making."
* * *
Fantasy Sandals are exclusively distributed by the Primer Group of Companies, a retail and distribution company of the world's top and premium consumer brands, and are available exclusively at Res|Toe|Run's 51 branches nationwide or at the e-commerce site Restoerun.com. For more information and updates, follow them on Facebook and Instagram @fantasysandalsph.
* * *
Follow me on Instagram @theresejamoragarceau.