By JULES VIVAS
The Covid-19 pandemic has taken all of us hostage, stuck in our homes, and restricted from living our normal, everyday lives. By now, you're probably either bored to death or extremely lonely. In these tough times, we remember the words of American author Sarah J. Mass when she said, "I can survive well enough on my own—if given the proper reading material." On a positive note, quarantine can be seen as an opportunity to catch up on our readings. If you aren't reading anything right now, then it's the perfect chance to start. Here is a list of our recommended books of various subjects and genres, are highly rated online, and are guaranteed to be highly enjoyable and educational.
The Catcher in the Rye
A bildungsroman or coming-of-age book, J. D. Salinger's most famous novel The Catcher in the Rye is an easy read with an ambiguous story of personal growth. The narrative of 17-year-old Holden Caulfield contains so many valuable life lessons, some of which are to help readers understand that everyone has problems to deal with, that social niceties aren't always fake, and that beauty is worth holding on to.
This book is popular among the adolescents because of its themes of angst and alienation, and critique on superficiality in society.
Rise: A Newsflesh Collection
"We had cured cancer. We had beaten the common cold. But in doing so we created something new, something terrible that no one could stop. The infection spread, a man-made virus taking over bodies and minds, filling them with one, unstoppable command… FEED," the book synopsis is complelling.
This book is a compilation of every short fiction piece by New York Times Bestseller Mira Grant, plus two new never-before-published novellas and all of her eight short works. America is paralyzed with fear. No one leaves their houses and entire swaths of the country have been abandoned. Only the brave, the determined, or the very stupid venture out into the wild. Relatable for all in quarantine, no?
Start-up Nation: The story of Israel's Economic Miracle
How did Israel, a very young country with a population of 7.1 million, surrounded by enemies, in a constant state of war, with no natural resources, produce more start-up companies than larger, more peaceful, and stable nations like Japan, China, India, Korea, Canada and the UK? The 2009 book by Dan Senor and Saul Singer answers the question by examining economic growth of the Middle Eastern country.
From left: Authors of the book, Saul Singer and Dan Senor
Over 100 people, from leading Israeli venture investors to key players in Google, Intel, and Cisco, as well as historians, US military leaders, and Israeli heads of state, were interviewed to make this book.
Write Here Write Now: Standing at Attention Before My Imaginary Style Dictator
Filipino writer, editor, and teacher AA Patawaran talks about the art of writing in his first book Write Here Write Now(WHWN).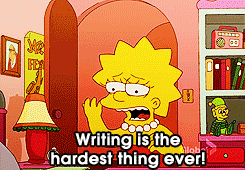 Following the adventure and misadventure of the author in the world of publishing, the book contains profound and practical tips on the craft, from construction and punctuation, sentence length and variety, rhythm and cadence, to idioms and figures of speech, and even on how to tackle the blank page.
Also Filipino: 75 Regional Dishes I Never Had Growing Up
This cookbook by Filipino celebrity chef and author Angelo Comsti highlights all the "not-so-popular" dishes of our country. More to just being a compendium of 75 recipes from the various regions of the Philippines, the book also contains heartwarming stories of people and their relationship with food.
Lord of the Flies
Nobel Prize–winning British author William Golding's first ever book published in 1954 revolves around the story of a group of British boys stranded on an uninhabited island and their disastrous attempt to govern themselves. An allegorical novel, the main theme is conflicting human impulses toward civilization and social organization. Other themes include the tension between groupthink and individuality, rational and emotional reactions, and morality and immorality.
Fooled by Randomness: The Hidden Role of Chance in Life and in the Markets
This standalone self-improvement book is the first part of a multi-volume philosophical essay on uncertainty, titled the Incerto by veteran trader, renowned risk expert, polymathic scholar, and erudite raconteur Nassim Nicholas Taleb. It's written in an entertaining narrative style that focuses on how to perceive and deal with luck in life and business. One intriguing takeaway from the book is, "you can do everything right and still lose, or do everything wrong and still win."
The Rules of Photography (and When to Break Them)
Haje Jan Kamps shows new and intermediate photographers that they can move beyond the dogma and shoot more creatively through this book published in 2012. This educational book on digital photography covers the basics and technical know-hows of the craft. It's ultimate lesson: "unless you understand the confines of the box, you can't consciously decide to think outside of it, can you?"