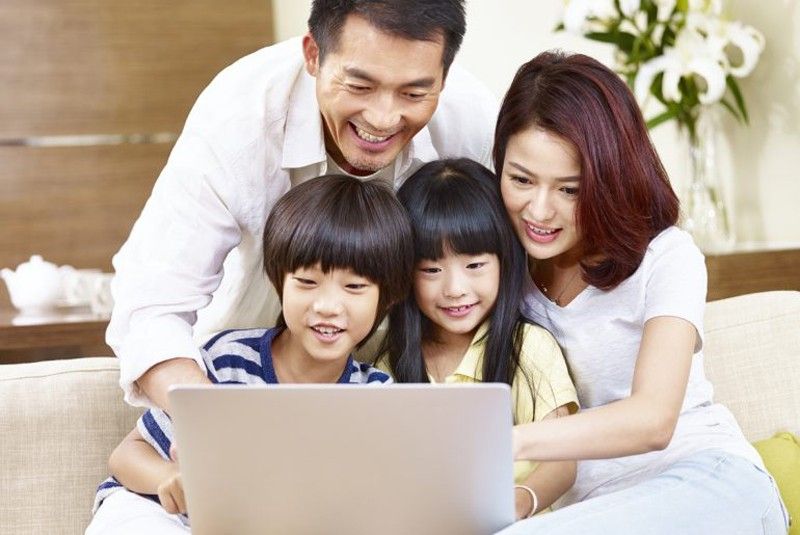 Getting family insurance is now at your fingertips through Lazada!
MANILA, Philippines —As the saying goes, "Home is where the heart is." However, ensuring that the home's heart is beating to a happy tune goes beyond showering the family with love and affection. It entails providing for your loved ones' needs—and wants every now and then—and making sure that you raise a healthy and comfortable family.
And through this all, what's even more important is the assurance that everything you have worked hard and saved for will be protected during the unexpected—the very reason why getting armed with insurance for your family is crucial.
This is where Sun Life can help.
An armor for the family
Sun Life Financial Philippines, the leading life insurance company in the country, has now made securing a better and brighter future easier and affordable to more Filipinos.
It's right at the tip of your fingers through leading e-commerce platform, Lazada.Through one-time, online payment, registered Lazada members may avail two Sun Life insurance packages in just a few clicks.
There is Life Armor, which entitles you to a P25,000 life insurance against accidents and illnesses for one year. Registered Lazada members can stack up to four Life Armor plans simultaneously, resulting in a total coverage of P100,000.
Family Armor, on the other hand, starts at P200, and comes in four plans, addressing specific needs of every Filipino family:
Family Armor I: Coverage for you and your children
Family Armor II: Coverage for you, your spouse and your children
Family Armor III: Coverage for you and your parents
Family Armor IV: Coverage for you, your parents and your children
Similarly exclusive to registered Lazada members, any of the four family insurance plan options entitles you and your loved ones accident coverage of up to P50,000 and up to P2,500 Accidental Medical Reimbursement per year.
Easy payment and enrollment
There's definitely a "brighter life in just a few clicks." The process of availing and activating these insurance plans online is hassle-free:
Avail: Add Life Armor or Family Armor to your cart and proceed to check out
Activate: Activate the coverage by completing the registration through the email that will be sent within two business days
Secure: Keep a copy of the electronic Proof of Coverage (e-POC) sent to your email
Sun Life is ready to help you tread through life with peace of mind and a calm heart through a digital, easy, and affordable life insurance for your family.
And there's a bonus! This March 27, Lazada is celebrating its Birthday Sale by giving away a 4-day/3-night trip for two to any of these three destinations: Bangkok, Hanoi, or Taipei! The prize includes free accommodation, roundtrip airfare, and one day tour.
Members can get a chance to win this amazing deal by keying in the code SUNLIFE before checkout. Promo runs from March 27 to April 12, 2019.*
For more information about Sun Life's online insurance offerings exclusive to Lazada members, please visit the official page at Lazada. For news and updates, visit the official Sun Life Facebook page here or their Instagram account here.
*per DTI permit no. 4929