Lifestyle
'Ganda for All': Vice Cosmetics' newest Duo Foundation has a shade for every Filipina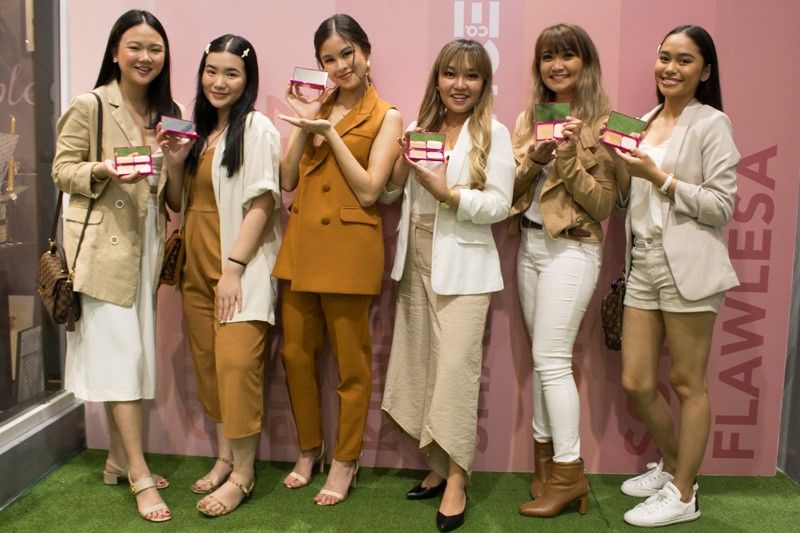 MANILA, Philippines—The un-kavogue-able, multitalented Vice Ganda and her team over at homegrown makeup brand Vice Cosmetics launched their newest Duo Foundation series last April 3 at Trellis Manila, Quezon City.
Adding to the brand's previous lineup of lip and cheek products, the Duo Foundation is a fresh, full-swatch collection of eight shades to cater to different needs and preferences, and flatter every one of diverse skin tones.
This proves once again that Vice Cosmetics is up on their game when it comes to skin diversity—it's all tea, all shade, so to speak. "Ganda for All" indeed.
The collection consists of soft, dual-finish foundation in powder form. Using your favorite makeup sponge or powder brush, the Duo Foundation gives that flawless matte finish—which Vice is famous for.
It also provides a blurring effect that hides pores for better-looking skin, oil control for that unwanted shine, and has a buildable coverage with SPF25 to give you more room to set your finished look with sun protection to boot.
What's more, the foundation is two-way use, depending on skin type, and more versatile when it comes to coverage. For medium coverage, opt for dry with powder brush. And for full coverage, use wet with Duo sponge.
Just like all Vice Cosmetics products, the Duo Foundation is paraben free, cruelty-free-PETA certified; it's also vegan and hypoallergenic so you can say goodbye to breakouts.
So makeup fanatics and beauty junkies, rejoice as you take your pick. Whether building up, layering or just putting on a light sweep, here is a royal flush of eight different hues to choose from so you can get summer ready:
Tisay – Natural beige for fair skin
Chesa – Golden beige for fair skin
Putinamez – Warm neutral for light skin
Kinesa– Honey beige for light skin
Shade ni Vice – Honey beige for medium skin
Herman Morena – Golden beige for medium skin
So Pinay! – Golden tan for dark skin
Flawlesa – Bronzed tan for dark skin
Given these flexible and flattering choices, the possibilities have definitely opened up. Gone are the days of mixing and matching only to end up with the wrong shade that all but ruins your contour.
Vice Cosmetics has surely found a way to solve the gap when it comes to product options so that age, gender, shape or color doesn't matter.
Now it's time to look and feel most beautiful with "'Gandang You Na You."
Get in on the Ganda Tribe and get your Duo Foundation for only P245! Approach friendly Ganda Advisors at the flagship store in Market! Market! and Vice Cosmetics kiosk in Glorietta 1. It's also available in all Watsons, Vice Cosmetics Stores and SM Beauty Department Stores nationwide.
For online shoppers, you can visit their website at www.vicecosmetics.com, or their official Lazada store at https://www.lazada.com.ph/vice-cosmetics/.
For more information and updates, follow Vice Cosmetics on social media at Facebook: Facebook.com/vicecosmetics/and Instagram: https://www.instagram.com/vicecosmeticsph