Lifestyle
Disruption is the mother of reinvention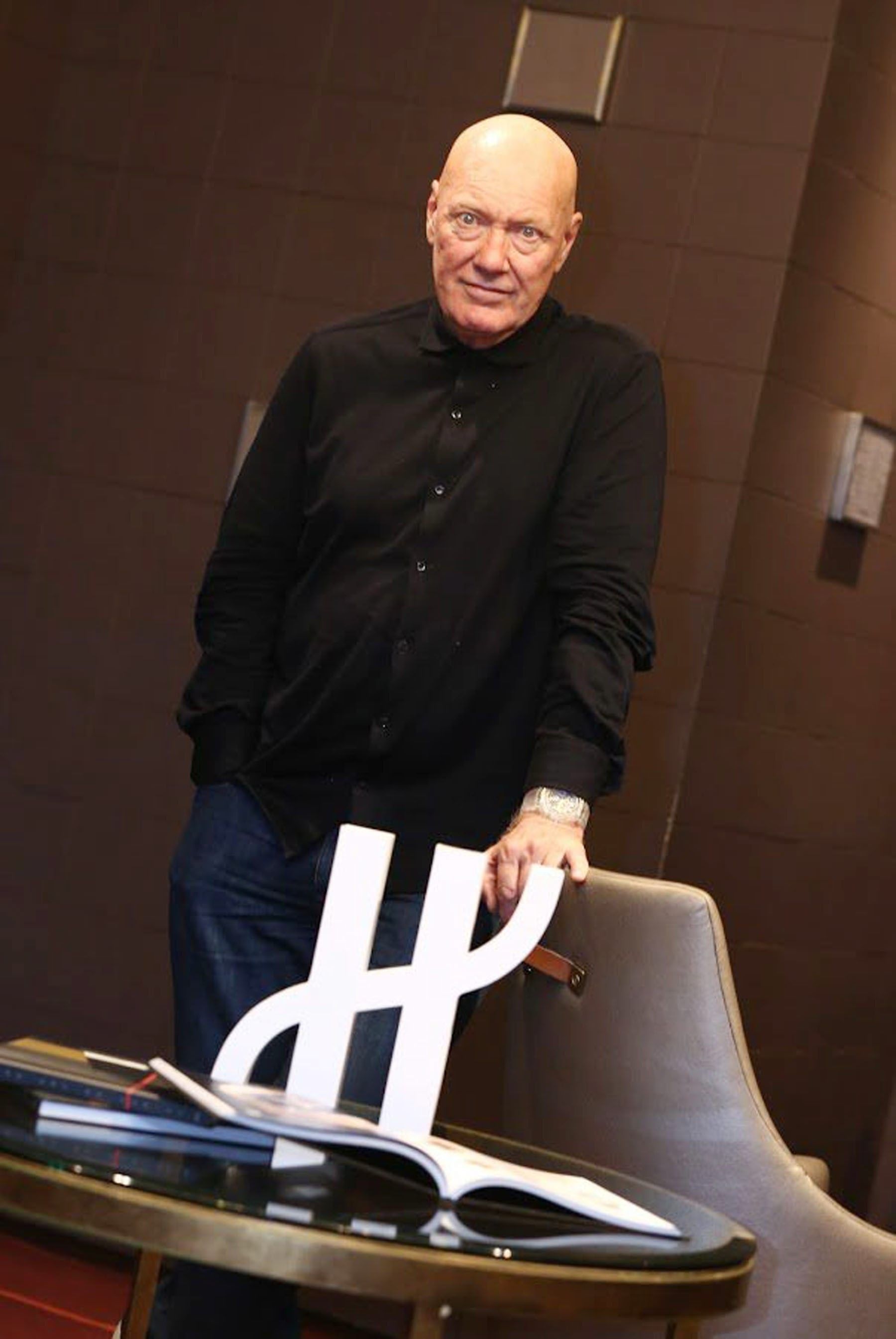 Being the first, being different, being unique.
That's the credo of Swiss luxury watch brand Hublot. Hublot chairman Jean-Claude Biver adds a fourth element: "being disruptive." Emerson Yao, managing director of the Lucerne Group which is the exclusive distributor of Hublot in the Philippines, considers Biver "a wizard, the Steve Jobs of watchmaking." When Biver is told about the comparison, he deadpans: "Really? But Steve Jobs is dead, and I am still alive (laughs)." Seriously, he adds, "Steve Jobs was disruptive. His genius lies in having transformed the phone into something that transcends the phone itself. You don't just use it to call anymore. Steve Jobs invented a phone that is used 10 percent of the time in making calls. Ninety percent it is used for something else — music, email, taking pictures."
In the same vein, Hublot led by Biver has elevated the watch into something beyond its timekeeping raison d'être. "If you need a watch just to tell you what time it is, you won't buy a Hublot (laughs). You won't spend more than $50 for that. And you even have a free clock in your phone." With a Hublot watch, you don't look at it to tell you what time it is. Biver stresses, "You simply just look at it." Or gaze into it. And it is quite the vision, says the Luxembourg-born Swiss visionary.
"Our watch brings you dreams, brings you beauty, brings you desire. It connects you with a beloved person who gave you the watch (for a particular milestone). There are many emotions that are far superior to time. And in order to express this, we made a very strong, disruptive statement: We are going to make watches that can't even tell you what time it is. The values lie in the design, the concept."
The boldness of this pronouncement is apparent in the brand's recent exhibition at the Greenbelt 5 Fashion Walk in Ayala Center. The spirits of disruption and fusion are prevalent in "The Art of Fusion," which features Hublot timepieces created in collaboration with legendary car manufacturer Ferrari, tattoo artist Maxime Plescia-Büchi and artist Richard Orlinski.
The pop-up gallery is segmented into three zones: the Ferrari collaboration (a red Portofino greets visitors as well as an array of Ferrari-Hublot watches); the latest manifestations of "Hublot Loves Art" with pieces such as the Orlinski and the Sang Bleu (Biver says, "Unlike technology, art never becomes obsolete."); and a hexagonally shaped zone for cutting-edge technology and materials used on Hublot timepieces.
The third area is highlighted by the brand combining gold and rubber; its invention of scratch-resistant Magic Gold, a combination of gold and boron carbide or ceramic which can only be cut by diamond, as well as the King Gold red gold variety; and the manufacturing of sapphire as a material for a watch case, which comes in yellow, blue, pink and red. Aside from watch-gazing, visitors can also learn about the brand's rich history, its DNA, its current ideals and its future foresight.
"Fusion is the message of the brand," Biver explains. "That's why we exist. Fusion is also disruptive, the same way that art is. Art never repeats the past. No contemporary musician will compose the exact same music of the 18th century. No contemporary painter will paint the exact same way as the Impressionists. People get shocked by the newness of art because it is always ahead of its time. Art disrupts the present. That's what we try to do. Artists collaborate with us because they understand that we are of the same culture. We do the same job."
The Hublot chairman stresses that if you think Hublot is a traditional brand, you better get another watch.
"We are a disruptive brand. Hublot has a tradition, Hublot knows tradition, but Hublot will never repeat tradition. We are making the tradition of tomorrow."
Hublot's All Black concept — black watch, black dial, black dots, black everything — was a head-scratcher for people at first.
"They complained, 'But how can we tell what time it is?' We answered, 'That's not important.'" The value lies in the mere fact that this beautiful black-on-black sorcery exists. And this all-black concept has spread to other fields — cars and fashion. He adds, "Even Hermès has done an all-black bag (its "So Black" line)."
What is the thing that a lot of people don't know about Jean-Claude Biver?
"Well, I am into cheese," he answers with a chuckle. Biver has a farm near Zurich in Switzerland with cows, making 8,000 kilos of cheese a year, a view of the mountains and waters of blue. "This is where I get the strength to recover, where I get hope even. It is my church, my personal cathedral."
Occasionally, a vision, an idea comes along to wonderfully disrupt everything.
* * *
Hublot timepieces are available at Hublot Boutique Manila, Bonifacio High Street Central, Taguig; Lucerne at Solaire Resort & Casino, Parañaque; and Lucerne Jewellers, Glorietta 4, Makati City.