Lifestyle
Conor Dwyer: 'swimming teaches you teamwork, work ethic & dedication'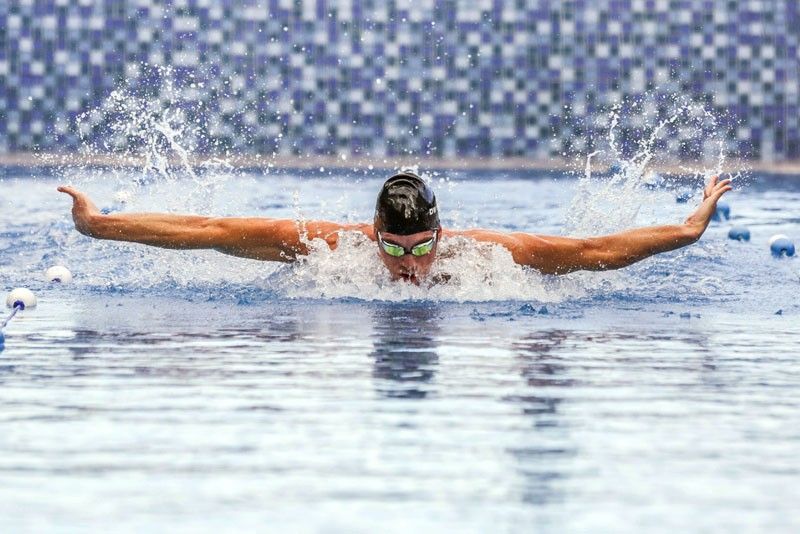 'Dream big. Nothing is impossible if you work hard enough.'
People nowadays want to lead healthy and active lifestyles and Bench understands that; hence, their new Bench Active line of apparel.
Ben Chan says, he wanted the brand to be represented by people who actually use their clothes.
Enter Conor Dwyer.
Dwyer has won two Olympic gold medals in the sport of swimming and Bench wants him to be an inspiration to young kids all over the country.
During the Bench Active Sports Clinic at Kerry Sports, Conor gamely spoke to the young swimmers present who wanted to learn a thing or two from one of the best in the world today. Nothing compares to hearing it straight from your idol and also seeing him execute the routine in the pool.
"With Bench Active, we want people to know that with determination and hard work, we are all capable of being great, so Conor is a perfect fit for the brand, shared Chan. "We got to know Conor because of his girlfriend, model Kelsey Merritt, who is the face of Kashieca."
"We will continue to develop the line by creating more styles that will cater to a wider market without compromising the quality of every garment. We're looking at more functional fabrics that are breathable, lightweight, fast-drying, etc. We are also working on a stand-alone store, which will offer a complete line of merchandise to be a one-stop shop for your fitness needs," added Chan as he introduced us to Conor.
Philippine STAR: Tell us about your Olympic journey.
Conor Dwyer: It's been a long road. A lot of challenges, obstacles, adversities, but I had great coaches, great support staff and a pretty good work ethic, so it's been a fun road. I got to travel around the world and compete on the biggest stage so I couldn't ask for more.
Is swimming something you always wanted to do?
You know, swimming chose me. I've always been a water baby. I did a bunch of different sports, but I always knew I had something special with swimming. I think it's a fast-growing sport around the world and it's good to see people turn out today — from Filipino teams around Manila — and I think there's so much water around this country. They seem to be taking the right steps to grow this sport and get people water safe.
Why should the young get into swimming?
It teaches you the value of teamwork, work ethic and dedication. You learn about timing, schedule, you name it. Swimming has taught me a lot of things and it's just a fun way to test yourself, compete and do things with your teammates and coaches.
How does it feel to be part of the Bench family?
I was so shocked when I got the call in Tokyo. It's an honor. Everything Ben Chan and Bench have done in this country is something they should be proud of and I'm honored to be part of it.
Are you surprised about the love you're getting from Filipinos?
I think that might be because of my girlfriend. Filipino fans are very, very supportive, very friendly. I can't thank them enough for everything.
Some advice for the young kids who want to get into sports?
Dream big. Go for the gold. Nothing is impossible if you're willing to work hard enough.
* * *
Follow me on Twitter and Instagram @anthonysuntay.