Lifestyle
Ballet Philippines stages 'Cinderella' for christmas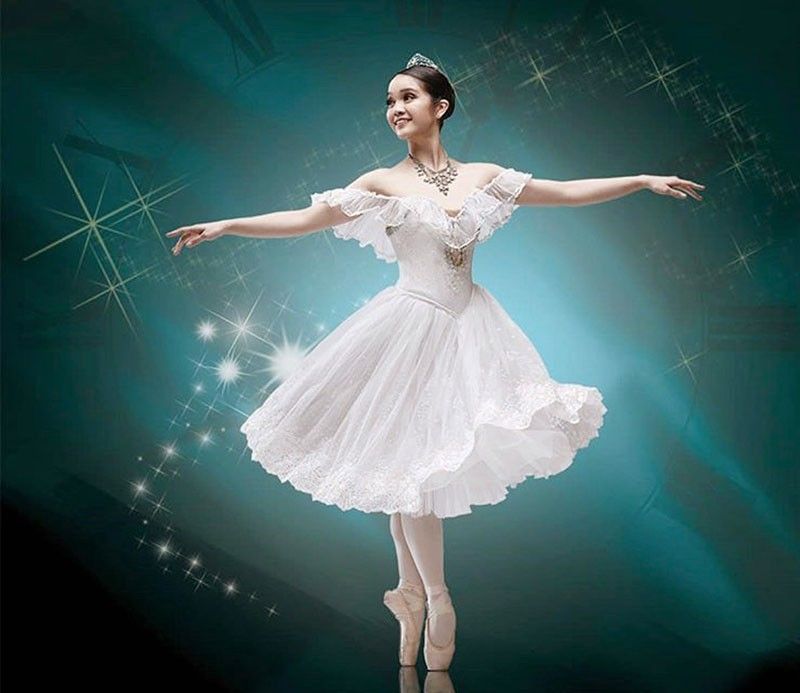 Just in time for Christmas, Ballet Philippines is staging its most family-friendly, feel-good offering yet, the timeless classic Cinderella.
"The main reason we wanted to do it is the children," says Ballet Philippines (BP) president Kathleen Lior-Liechtenstein. "There are fairy tales that aren't inclusive of values, they're just entertainment. But this has values."
Many of those values are embodied in the character of Cinderella herself, as played by BP ballerinas Monica Gana and Katrene San Miguel in alternating casts.
"Cinderella's the epitome of kindness, patience and generosity," notes Monica. "I mean, having a stepmother and stepsisters who bully you every day! So Cinderella's the perfect ballet for the Christmas season because she symbolizes hope for a better tomorrow and having a joyous celebration with your loved ones."
Adds Katrene, "(Cinderella) tells us about familial love and just to obey even if you don't like it, because at the end of the tunnel, you'll get what you deserve. It may not be aligned to what you want, but it's the reward that you get. So be patient, just be kind to people whom you meet every day, because everyone has their own battle."
The two say that their biggest challenge was putting their own personal attack and interpretation on a beloved and well-known character.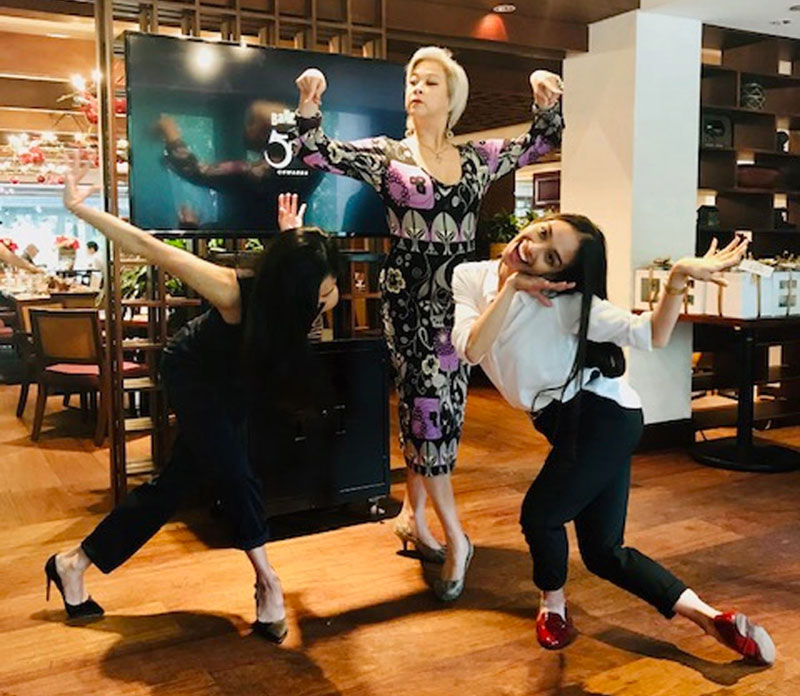 Liza de la Fuente plays the stepmother and Jemima Reyes and Denise Parungao play the stepsisters in Cinderella.
Photos by Walter Bollozos
"She's very relatable and the story is straightforward, but everybody knows it," Monica says.
"The classic story is gory and really different from the Disney Cinderella," Katrene observes. But I grew up with Disney and I like the live-action Cinderella. It's more magical."
Ballet Philippines' principal danseur Nonoy Froilan is directing this production of Cinderella, based on choreography by BP founder, National Artist Alice Reyes.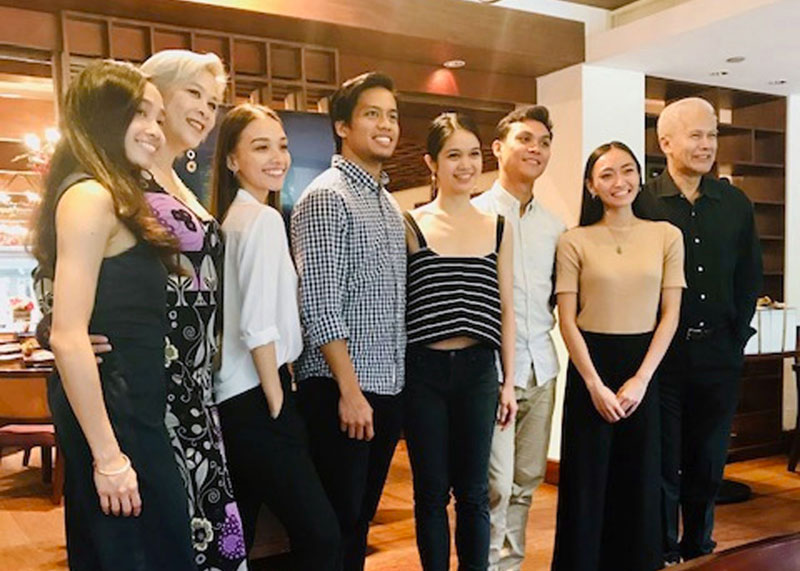 The cast of Ballet Philippines' Cinderella: Jemima Reyes, Liza de la Fuente, Denise Parungao, Ronelson Yadao, Monica Gana, Earl John Arisola, Katrene San Miguel and director Nonoy Froilan
Photos by Walter Bollozos
"The first time Alice was choreographing this was 1981 during my younger days," Nonoy recalls. "And it was so fast because before, we would have five concerts in one season, and it was just a month of preparation for the next ballet, especially Cinderella, which was newly conceived and no one had seen before."
He says Reyes was so rushed in choreographing the ballet that, despite the frequent brownouts and flooding in Manila during that time, she would summon them to the theater to rehearse.
"So we hired a truck to bring us to the Cultural Center," he says. "And as we were starting to do the pas de deux, there was a brownout. But we were so used to it, we had flashlights in our pockets," he laughs.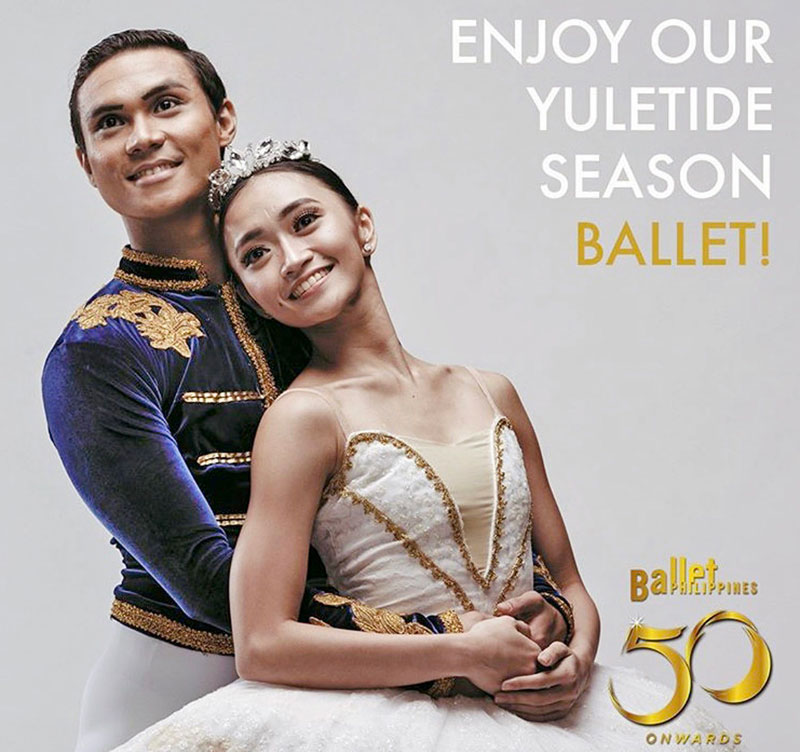 Her prince will come: Katrene San Miguel as Cinderella and Earl John Arisola as Prince Charming in the alternate cast for Cinderella.
Photos by Walter Bollozos
Prince Charming
Alternating in the role of Prince Charming are Ronelson Yadao and Earl John Arisola. Yadao, BP's associate artistic director, is happy to report that this season the company has so many male dancers that they almost outnumber the females a rare occurrence in the ballet world.
"We have an impression that ballet is only for the girls," Yadao says. "Actually I came from a family that didn't see ballet as a career for a male, so it's a nice change. I was with a company back in 2006 to 2010 and we had only four to five male dancers. Recently there have been more males than females, which is unusual for a ballet company."
Playing the role of Cinderella's stepmother is Liza de la Fuente, while Denise Parungao and Jemima Reyes essay the stepsisters.
"You think it's character roles; it's not," De la Fuente says. "Because it's a dance production, we don't talk, it's all facial and gestures."
Froilan adds that this production of Cinderella will be much improved. "Even now, I'm still trying to fill in the gaps and make it more interesting," he says. "Just like any classical ballet, it evolves through the years. The story is already there; it's up to the artist to interpret, to pull it out onto the stage. Ballet Philippines has improved tremendously. I push them during rehearsals to think about being world-class."
* * *
Cinderella runs from Dec. 6 to 15 at the Cultural Center of the Philippines Main Theater. For full show schedule and tickets, go to https://ballet.ph/. Follow them on Facebook and Instagram @balletphilippines.
Follow the author on Facebook and Instagram @theresejamoragarceau.