Lifestyle
A hot b-day bash for moi, palanggas!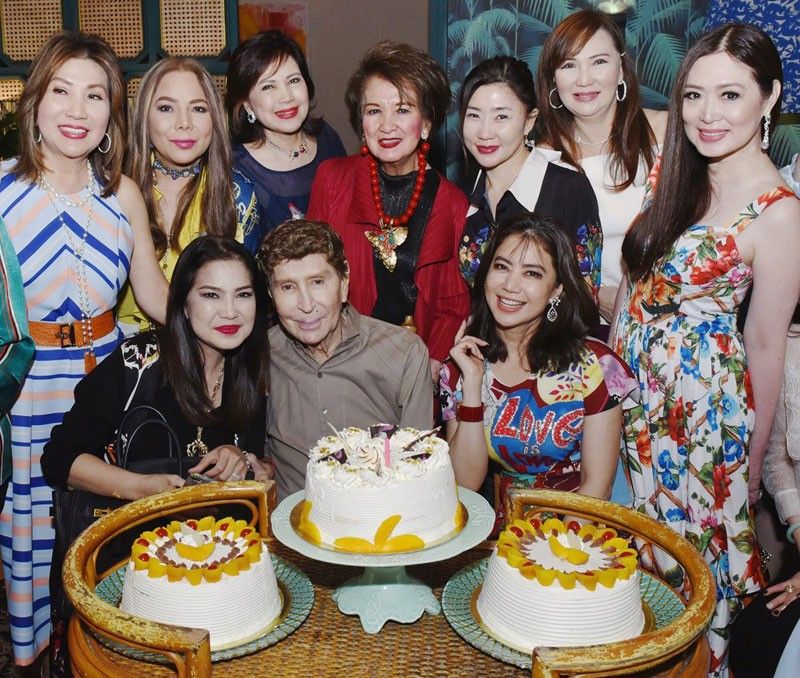 As we all know, my palanggas, Manille is currently undergoing an unprecedented heat wave. It's a good thing that the Anahaw Room at the exclusive and oh-so-private club and restaurant of Manila House kept everyone cool as they were celebrating my birthday bash. We laughed and reminisced while being served dish after sumptuous dish. The hostess for this fun get together was Nini Licaros, no less, who, when she gets involved in whatever project or business dinner she's arranging, always makes sure that everything falls right into place; that's how much of a perfectionist Nini is. It's proof that, heat wave or no heat wave, true friends will always gather, and gather in style.
Nini Licaros gathered my palanggas to co-host the event. Woman of substance and stature Tina Cuevas, Consul of Gambia Agnes Huibonhoa, glamorous and peak-form Linda Ley, beauty in love Yoli Ayson, party queen Agile Zamora, Connie Haw, Consul of Monaco Fortune Ledesma, Helen Ong and Baby Ortiz all attended, while Mellie Ablaza sent birthday blessings from Japan.
Some of the invitees who missed the event were sisters Belen Martel and Offie Clemente, and Evelyn Fraser.
As always, my personal first choice for such a fête is Manila House, palanggas.
Great night, excellent food and super company made my day.