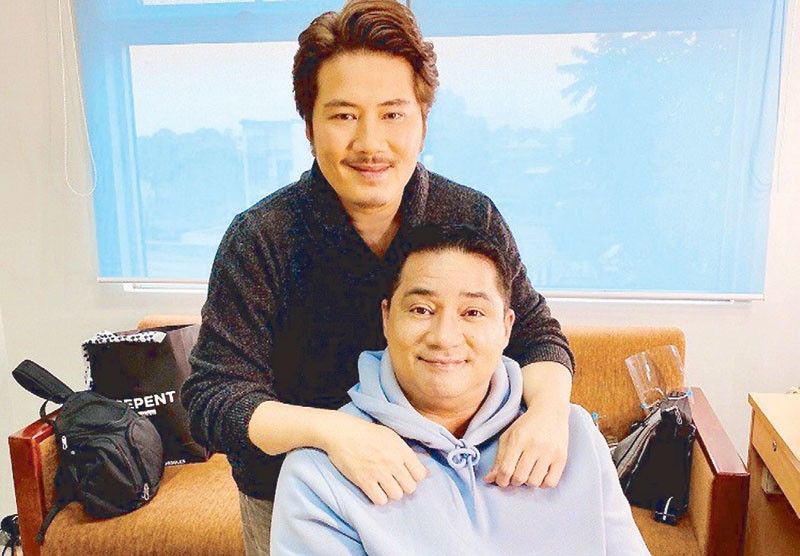 Curtain-raisers:
• Every gising is a blessing. Guess who came up ("invented") that now oft-quoted saying --- yes, Ogie Diaz no less! Ogie said it first on his defunct DZMM show OMG.
• Dame Judi Dench during this pandemic: You wake up and you wonder what day it is, and sometimes what month. And then you think, "What do I do today?" See, you and I are not alone. Even superstars feel the uncertainty of the times.
• Food for thought for the day: You reap what you sow. If you sow hatred, negativity and ill feelings, you reap hatred, negativity and ill feelings. Bad karma breeds bad karma.
***
If PTV4 pushes through with its plan to also put up a noontime show, that time slot will be (over?)-crowded, indeed! Aside from the long-running It's Showtime (ABS-CBN, now on Channel 11), All-Out Sundays (GMA 7) and Sunday Noontime Live (SNL, produced by Albee Benitez's Brightlight Productions for TV5), there's now Happy Time (NET25) hosted by the tried-and-tested tandem of Anjo Yllana and Janno Gibbs with Kitkat as co-host. With all this noontime show competing for your time and attention, the forthcoming PTV4 show bears watching. And the winner is...
"I'm happy because I'm again working with Janno," Anjo told Funfare. "We are used to each other already; gamay na gamay na namin ang isa't-isa. We are getting in tune with Kitkat, nagiging ka-vibes na namin siya. And based on the feedback on YouTube and Facebook, tanggap naman ng tao ang chemistry naming tatlo."
Anjo said that he salutes NET25 for putting up Happy Time and other shows.
"A lot of people in the industry lost their jobs, lalo na nang mag-shutdown ang ABS-CBN," added Anjo. "More networks coming up with more shows means more work for more people, and I am among the beneficiaries. My segment Juan For All, All For Juan in Eat, Bulaga! was suspended because we were doing field work, reporting from around Metro Manila and the pandemic doesn't allow that. I'm just thankful that I have a job."
Admittedly, they are a "dark horse" in the ratings game.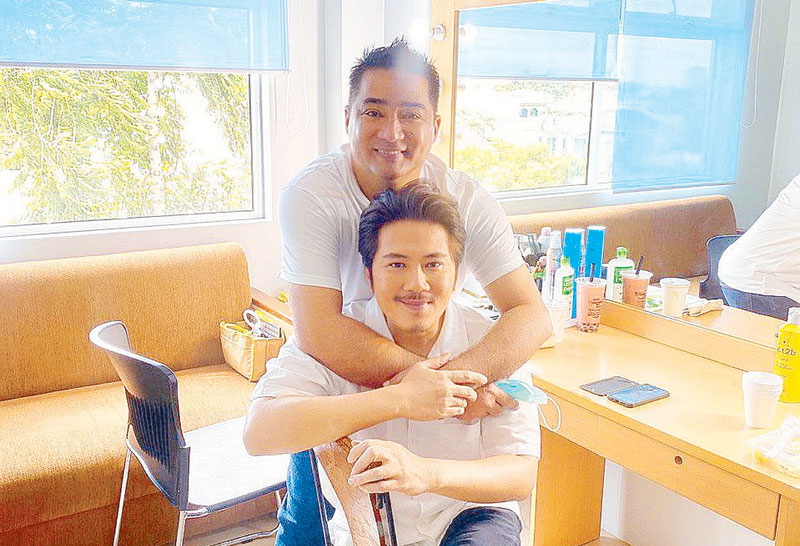 "We are relatively new," qualified Anjo, hoping that they can catch up, especially with the addition of other shows such as the sitcom Ke Saya Saya, the soap Ang Daigdig Ko'y Ikaw, Tagisan ng Galing and Unlad (hosted by Robin Padilla) that started airing ahead of Happy Time. "I hope that one day, we can be competitive with TV5, GMA and ABS-CBN."
Anjo admitted that he's learning more from Happy Time (and NET25 in general) than he did in Bulaga.
"I'm saying it because iba ang kultura sa NET25, very conservative compared to the free-wheeling/anything goes style of Bulaga. By conservative, I mean kasama ang pananamit, no green jokes, no double-meaning comments, nothing offensive. I also appreciate it that we pray together before and after the show."
Added Anjo, "My 21-year hosting experience gives me confidence in hosting Happy Time even if I have only two co-hosts."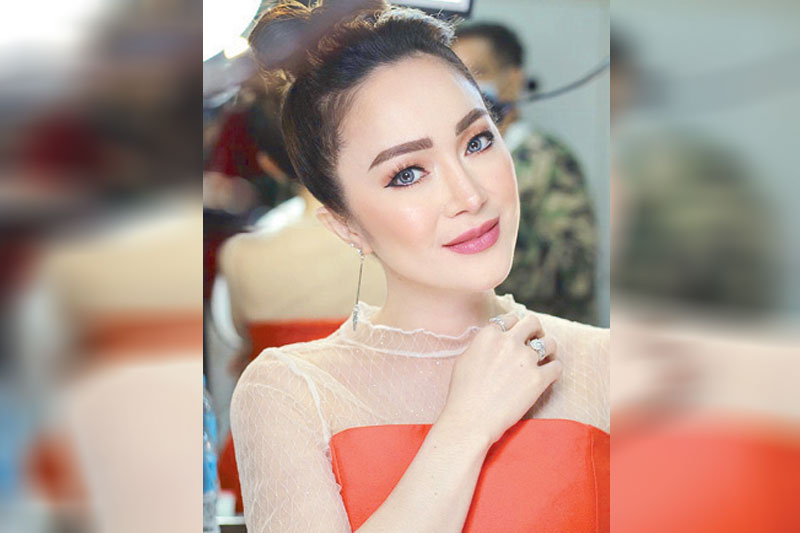 Anjo and Janno Gibbs (with Kitkat, pictured, as co-host) have worked together so they are comfortable hosting the NET25 noontime show Happy Time. 'Gamay na gamay na namin ang isa't-isa,' says Anjo. 'Okey ang tandem namin.'
UST nursing alumni association marks a milestone
The University of Santo Tomas Nursing Alumni Association (USTNAA) celebrated its silver anniversary last September with a gala dinner that was transformed into a virtual fund-raiser with at least 3,300 people participating.
"COVID-19 has changed the way we live but it didn't stop us from extending a helping hand to those in need," reported New York-based Felix Manuel, an RN (Registered Nurse) who moonlights as Funfare correspondent. "Jessica Sanchez sang two songs. Her aunt is a 1991 alumna. Pinoy icon Florante rendered the English version of his hit song Handog that made all of us cry. We thanked them for gracing the virtual event. Carl Balita hosted the two-hour virtual event that raised $20,000."
Incoming president Dr. Dan Bernal from Class 1991 and his team were sworn into office, also virtually. Rev. Fr. Julius Paul Factora from Class 1995, recently anointed CEO of the UST Hospital, received the association's Presidential Award.
"On a personal note," wrote Felix, "I would like to congratulate my 1993 batch mate Reginald Antonio for having been elected vice president of the Central Region. He also received the first Advisory Council Award for Excellence. His efforts for the Jomalig Island medical mission and Alay ng Puso Mask project were very laudable."
(E-mail reactions at [email protected]. For more updates, photos and videos, visit www.philstar.com/funfare or follow me on Instagram @therealrickylo.)