David Licauco and Jennylyn Mercado show how
(First of a series)
As we've been saying, even while the showbiz mills are starting to grind very slowly but very surely (sticking to the new normal way of shooting), actors continue to find alternative ways of earning a living, many of them have been featured in this corner.
Here are two more.
David Licauco (As Nature Intended, online selling of health food and sports equipment)
Why did you decide on this kind of business?
"Me and my high school friend Alec Chua established As Nature Intended as a one-stop shop for everything healthy...intended to correct the misconception that being healthy is intimidating, hard and not enjoyable.
"It really started from my passion for health and fitness. My friends would always ask me advice about working out and diet. I would generously give them tips every day — from reminding them to eat right and that being healthy starts with your motivation. Maybe you want to impress your crush? Maybe you want to engage in physical activities?Also, I want to give people a shop that covers all the aspects of being healthy. From healthy food, workout equipment, skin care."
What is your target market?
"As much as possible, we would like to bring premium to the brand, since we want to build a certain level of credibility for would-be partner merchants to do business with us and our target market to believe in what mission we are striving for. The overall brand identity is built on the concept of being at par to international standards.
"But more so, we want to foster the thinking that not everything has to be costly for it to be of the highest quality, and the main goal is to build a community of healthy people."
Did you get your business acumen from your family which is, just like most Chinese, business-minded?
"Yes, I should say. The past few years, I was focused more on my craft as an actor, but I have always known that eventually I would get into business because of how we were raised. So, developing a business that is in line with my interests came very naturally to me. Added to that is the constant support and help I get from my family."
How challenging is doing business in this pandemic?
"It definitely is. Apart from the fact that there are things we are not sure of and people are under restrictions, starting a business in this time of crisis doesn't feel wise but there are gaps that we believe we can fill right now. We know that there are businesses that are down because of the pandemic, but I am certain that on the other end of the spectrum, there are other businesses that can earn and scale. I feel that it is all a matter of working our way to the 'new normal.' That's why we know that digitization is the way to go."
Do you have any movie/TV project on hold (and are you ready for the "new normal" style of shooting)?
"Currently, I haven't talked to my managers in detail about my next shows or movies. With the pandemic, I know it will be a challenge to shoot, knowing that the entertainment industry involves physical contact. It takes a lot of reassessing on the production team, the management, the creatives and the actors. So, I am in no rush. As long as we develop a new system to carefully navigate the 'new normal,' I think the shoots and the projects will follow."
***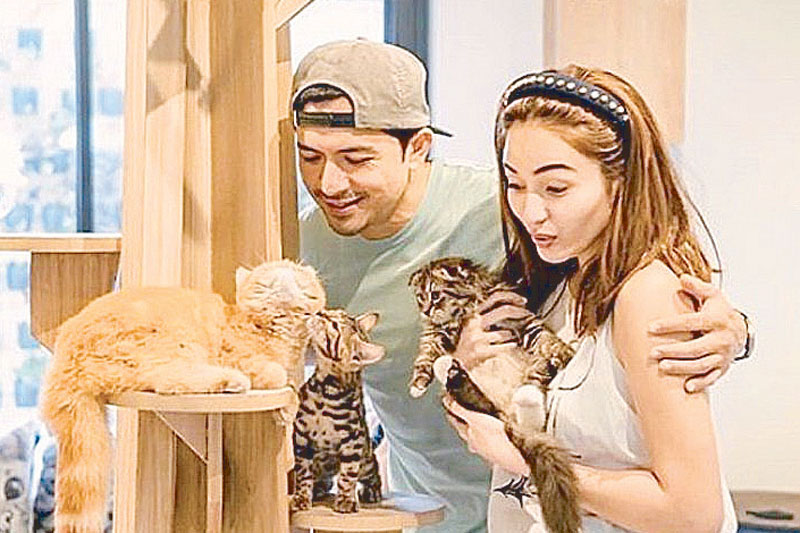 Jennylyn Mercado (Fit & Form Salon and Litterbucks cat café)
What is your business and why did you choose to venture in this industry?
"So far, I have two. Fit and Form salon and Litterbucks. I chose to create my own salon since I am familiar with the nitty-gritty of taking care of your hair and nails. With Litterbucks, I have a passion for cats, kaya naisipan kong magtayo ng cat café."
When did you start your business?
"Fit & Form is on its fifth year and Litterbucks is pretty new."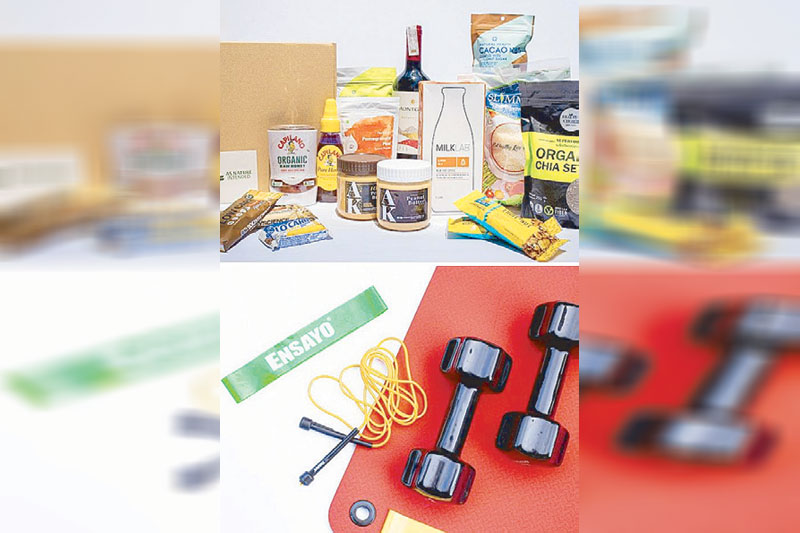 David Licauco (far left) and samples of the items in his As Nature Intended online business
How did the pandemic affect your business?
"During the ECQ, we were closed. No income whatsoever, but I still gave the employees their salary regardless of the situation. Ayaw ko silang lalong mahirapan habang may pandemya. Ngayon, we are open but on a limited capacity. Litterbucks is still closed but you can order coffee, tea, and cookies for pick-up and delivery."
What are the adjustments you did to adapt to the "new normal" in your business? How is it different from how you do business before?
"We have safeguards. Aside from the PPEs that our employees wear, we also have a thermal scanner for all. All customers are required to wear masks. And we also accept appointments only. Limited number of people are allowed inside. And every few days, my employees are tested to make sure that everyone is safe."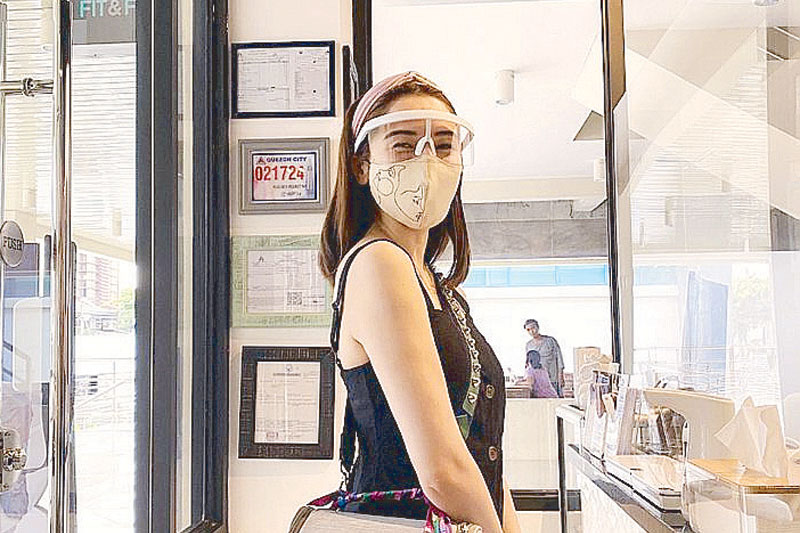 Jennylyn Mercado and boyfriend Dennis Trillo at their Litterbucks cat café and (below) at her Fit & F
Advice you want to give to entrepreneurs struggling in this pandemic?
"I can't think of any specific advice since I am also struggling on how both my businesses will continuously provide services during this pandemic. But if there is one thing for sure, it's that you have to know your priorities."
(E-mail reactions at [email protected]. For more updates, photos and videos, visit www.philstar.com/funfare or follow me on Instagram @therealrickylo.)