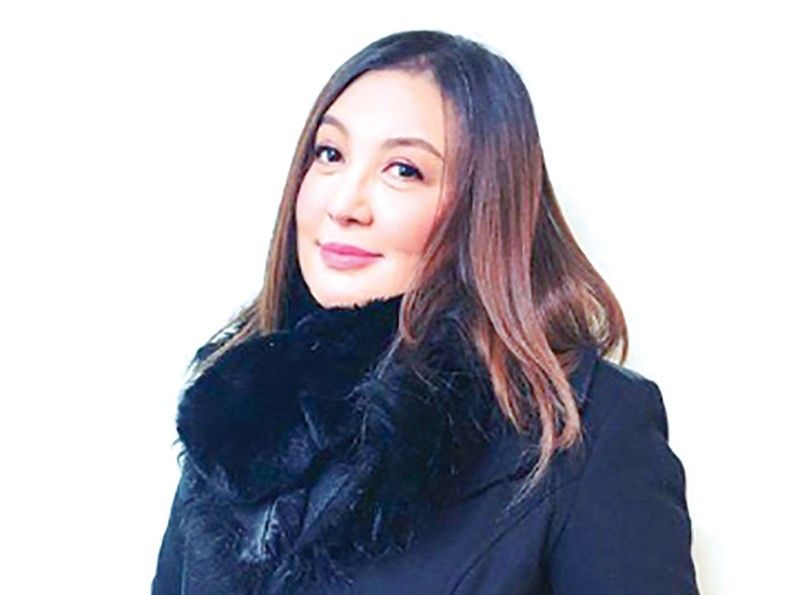 Sharon Cuneta goes all-out horror in 'Kuwaresma'
Would you like to see Megastar Sharon Cuneta and award-winning actor John Arcilla in a film that will scare the daylights out of you?
Well the two are playing husband and wife in "Kuwaresma," the new horror flick of Erik Matti who gave us "Seklusyon," an award-winning Metro Manila Film Festival entry in 2016, produced by Reality Entertainment.
"Kuwaresma" brings together for the first time the triumvirate of Sharon, John, and Direk Erik.
Sharon and John play Rebecca and Arturo. Their daughter Manuela just died and their son, Luis, returns home to pay his last respects. But Manuela's ghost haunts Luis and when he asks his parents, both are tight-lipped. Rebecca, on the other hand, is also experiencing taunting from her daughter.
The search for the truth behind Manuela's death leads Luis to a psychic named Salve who warns him against returning to the old house. But as Luis perseveres to unlock the mystery of his twin sister's death, he comes face-to-face with the malevolent history of their house and unravels suppressed memories from his dark past.
This is Sharon's first all-out horror film since she did the horror flick "Biktima" in 1990. It is also her first movie with John and her first acting job under the direction of Matti.
The trailer of "Kuwaresma" has been getting a lot of views since it was uploaded on YouTube. But it is not just your typical horror film. Trust Direk Erik to come up with an intriguing story that will not only scare you, but is also full of dramatic highlights.
There must be something in the script of "Kuwaresma" that piqued Sharon's interest and made her say yes to the project. The Megastar often said she is open to doing any kind of movie as long as she finds the material interesting.
"Kuwaresma" is more than just an outstanding horror film handled by a competent director and starred by two acting icons. It is also a family drama that will touch your heart in the midst of mystery, horror and suspense.
***
Three Pista ng Pelikulang Pilipino (PPP) finalists were announced by the Film Development Council of the Philippines in a recent press conference held at Gloria Maris at Gateway Mall, Cubao, Quezon City.
The selected films in the advanced stage of development or production stage and five finished films or films in post-production are set to have their Philippine premiere during the Pista ng Pelikulang Pilipino 3, which are curated by the Selection Committee assigned by FDCP and led by FDCP Chairman and CEO Liza Dino, the chair of the Committee. These film projects will receive a co-production fund of up to P2 million pesos.
The three PPP finalists are Rod Marmol's "Cuddle Weather" from Project 8 corner San Joaquin Projects, Perci Intalan's "The Panti Sisters" from The IdeaFirst Company, Inc., and Jade Castro's "LSS: (Last Song Syndrome)" from Globe Studios.
"Cuddle Weather" centers on two sex workers who form an odd romantic setup as "cuddle partners."
"LSS: (Last Song Syndrome)" stars Khalil Ramos, Gabbi Garcia, Tuesday Vargas, Elijah Canlas, and indie folk-pop band Ben&Ben. The film revolves around dreamers Zak and Sarah who have a shared love for the band Ben&Ben and eventually get into a whirldwind romance.
"The Panti Sisters" is top-billed by Paolo Ballesteros, Martin del Rosario, and Christian Bables. This family comedy is about three gay brothers whose dying father wishes for each of his sons to produce an heir in exchange for an inheritance.
Now on its third installment, PPP, FDCP's flagship program, is a week-long celebration that exclusively screens quality Filipino genre films in all cinemas nationwide. This year, it runs from September 13 to 19.
Five finished films that will complete PPP's lineup of eight films will be announced by June. Film production companies still have time to submit their finished films or films in production until May 31.
***
Liezel Pineda, Ashley Rivera and Mikael Daez are the guests in tonight's episode of "Bubble Gang."
Among the featured segments are Roman Flea Market gags, Hapitot, Mumu Game Challenge, Sundo't Balita, Istambay, Political ads, Ikaw at ang Ina, Pover Tea, Bully Office, Sir Caloy, and Diary ni Marjorie (Lovely plays Marjorie, a classy house helper outsmarting her employer).