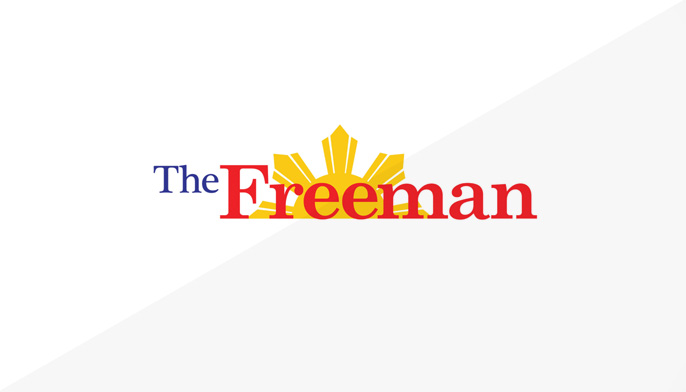 "This is going to be fun," said OPM icon, singer and songwriter Ogie Alcasid yesterday at the press conference of his upcoming concert titled "Ogie and The Hurados" to be held on October 10, a Thursday, 8 p.m. at the Newport Performing Arts Theatre of the Resorts World Manila.
The singer said he will be doing several production numbers with his guests. "It's going to be one great jamming session for me and the hurados who are also my friends," said Ogie. "If the show becomes successful, we might plan a part two."
"I will be singing songs that you've never heard me sing before in any of my shows. For example, I used to sing 'My Way' in karaoke but I haven't sung that in my concerts. I'd like the audience to hear me sing my own version of that song."
Ogie also said he'd like the young audience to hear him sing fast numbers like he used to early in his career. But of course, he will be singing his most popular songs as too. An Ogie Alcasid concert will not be complete if he won't sing his hit songs.
The singer said whenever he hears a very good singer perform in "Tawag ng Tanghalan," he gets inspired. "As singers, we also learn from our fellow singers. I can also feel pressure when I perform because when you are a judged, the audience becomes more critical of you. Tignan nga natin kung tama ang sinasabi mo pag judge ka," said Ogie.
When asked which OPM artist he'd like to collaborate with in the future, Ogie mentioned the name of OPM icon Basil Valdez. "I haven't had the chance to work with him and it would be a great honor if I will be given the opportunity to perform with him."
Ogie also said that he would also like to work with young musical artists like Moira dela Torre and the band Ben&Ben.
When he became OPM president a few years ago, one of their goals was to make OPM appealing to the young audience. OPM had this reputation of being associated with old people. But Ogie is happy to note that with the advent of musical platforms like Spotify, more young people became more interested in OPM.
Joining Ogie for the one-night only concert are his special guests Ms. Zsa Zsa Padilla, Randy Santiago, Karla Estrada, K. Brosas, Karylle, Jed Madela and Rey Valera. The concert also highlights the many accomplishments of the Hurados over the years.
"Ogie and the Hurados" is directed by Paolo Bustamante, with Nikko Rivera as musical director. It is a co-production venture of Resorts World Manila and Ultimate Entertainment. Tickets are now available at the RWQM Box-Office and all TicketWorld outlets.
***
Ritz Azul and Joseph Marco are paired in "Los Bastardos" and it's obvious that they're fond of each other, as can be seen in their posts about one another in their respective social media accounts.
Ritz was originally paired with Joaquin (Diego Loyzaga) and when Diego's character died, the actress thought she won't have a partner anymore. But Joseph as Lorenzo returned as the bastard son from the United States and was paired with Ritz.
"Masarap siyang katrabaho. He is very professional. We've never worked before but ang feeling ko, matagal ko na siyang kakilala. We started exchanging messages on Twitter at marami ang natutuwa sa bangayan namin. Now, we're also doing a movie with Regal Entertainment."
But are they now an item in real life? "As of now, we're just very good friends," said Joseph. "When we were first paired, may instant connection agad. People say maganda ang chemistry namin and I must admit I can feel people approve of our team-up. Pero hanggang friends lang muna. Let's not rush things."
Based on a Precious Hearts Romance novel, "Los Bastardos" started airing in October of last year and has had several extensions as it's a consistent top-rater in its time slot. Ronaldo Valdez plays Don Roman, the prolific patriarch of the Cardinal Family who had sons with different women.
The show is nearing its finale and the big question is, will the Cardinal family survive the evil plot of their nemesis, Senyora Catalina (Jean Saburit) who wants them all dead? Los Bastardos is now on its last two weeks so expect more fireworks.