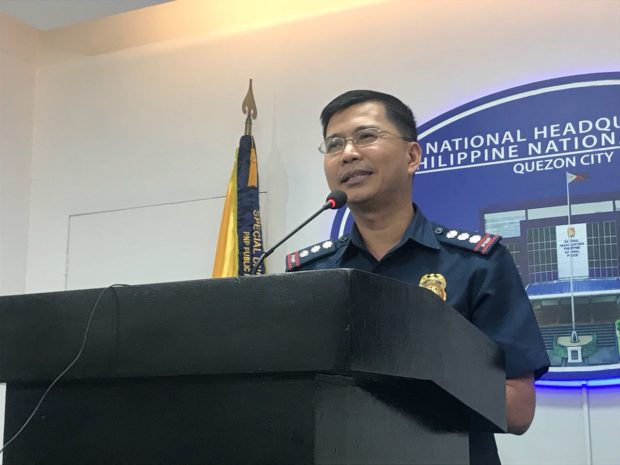 MANILA, Philippines — Philippine National Police (PNP) has allayed fears triggered by incidents of viral videos on the alleged abductions of persons for "organ harvesting" circulating online, noting that some of the online videos are fake.
"The Philippine National Police allayed public fears fomented by the recent series of online viral videos of alleged abduction of persons for organ harvesting and the recent incident on the alleged abduction of Chines nationals," PNP spokesman Brig. Gen. Bernard Banac said in a statement on Saturday.
Banac also assured the public that the PNP-Anti-Cybercrime Group (PNP-ACG) is thoroughly probing the series of viral videos on reported abduction of minors in Bulacan and Cavite.
Banac said the PNP-ACG confirmed that the latest viral video of an alleged abduction of a 10-year-old boy in Bulacan is "fake."
The father of the 10-year-old boy alias Melvin of San Jose del Monte, Bulacan, reported to the province's police station to deny allegations that his son was abducted, Banac said.
"He said the boy had ran away from home on three separate occasions in the past and the scars on his belly were from a medical procedure back in 2016," the PNP spokesman said.
Banac also cited a PNP-ACG report that a teenage girl from Cavite was not kidnapped but was a runaway who had inflicted injuries to herself.
PNP-ACG said online viral videos are being "capitalized by Facebook pages to gain likes, shares, comments and interactions from followers for profit," Banac noted.
Banac also noted that the police force is still investigating the recent alleged abduction of a Chinese woman in Makati City.
Banac also reminded the public to follow these countermeasures:
1. Continue to be vigilant in their surroundings specially during night time and in secluded places;
2. Immediate report similar incidents to the nearest Police stations for appropriate Police response;
3. Do not disseminate unconfirmed reports to chatgroups or social media accounts which may cause fear and panic; and
4. Help suppress fake news by immediately reporting the post and the poster especially those that may cause public unrest.
Report incidents of cybercrime to the PNP-ACG thru hotlines 09985988116;  Tel: +63 (02) 414-1560 and Fax: +63 (02) 414-2199
Edited by MUF