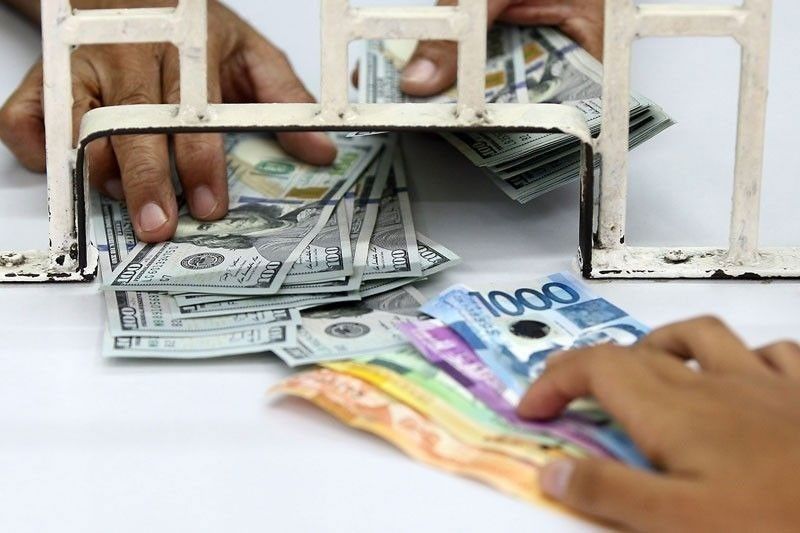 MANILA, Philippines — The peso yesterday pierced the 49 to $1 level, gaining 20 centavos to close at a near three-year high of 49.80 to $1 from Thursday's 50 to $1 level, as inflation eased to a six-month low in May and traders expected a quicker recovery of the global economy from the COVID-19 pandemic.
The local currency opened stronger at 49.93 before hitting an intraday low of 50.05 and closing at an intraday high of 49.80.
This was the strongest level for the peso in nearly three years or since closing at 49.63 to $1 in June 15, 2017.
Trading was brisk with volume amounting to $1.01 billion, 68 percent higher than the $602.2 million volume last Thursday.
Michael Ricafort, chief economist at Yuchengco-led Rizal Commercial Banking Corp., said currencies in emerging market economies including the Philippines continued to appreciate versus the greenback amid improved global market risk appetite.
He said there is increasing optimism of a quicker economic recovery as more countries around the world further reopen their respective economies, while the number of new COVID-19 cases and deaths further ease in the US and Europe as well as some countries in Asia.
"Most of the recent economic data in the US and in other parts of the world already improved from the worst levels at the height of the lockdowns, suggesting that the worst of the lockdowns could already be behind us, as economies further restart from lockdowns, provided that there would be no new wave of COVID-19 infections that could lead to lockdowns again," he added.
The national government has set aside a P1.7-trillion stimulus package equivalent to 9.1 percent of gross domestic product (GDP), while Congress continues to evaluate the proposed Corporate Recovery and Tax Incentives for Enterprise (CREATE) bill aimed at reducing the corporate income tax to 25 percent from 30 percent.
Ricafort said the decision of S&P Global Ratings to affirm the country's BBB+ credit rating and stable rating amid the COVID-19 pandemic boosted the peso as well as the Philippine Stock Exchange index (PSEi).
"Sentiment on the local financial markets this week has been largely supported recently by S&P's affirmation of the Philippine credit ratings at two notches above the minimum investment grade with stable outlook, despite the downgrade on some countries worldwide, thereby a sign of resilience and a strong vote of confidence by international investors on the country's relatively stronger economic and credit fundamentals in recent years," Ricafort said.