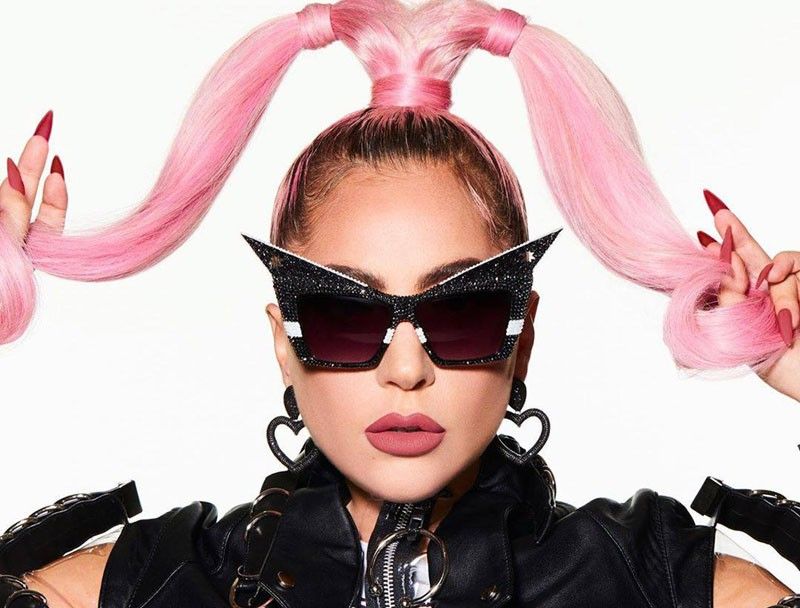 I love it when Lady Gaga pulls out surprises. She has this spot-on instinct about what career moves can lead to making her a bigger star and she just keeps on doing them. She has, in fact, become so successful at this that what once seemed gimmicky, like the meat dress, is now a moment of expression for a serious artist.
Think singing the Great American Songbook with Tony Bennett, Cheek to Cheek, while everybody else was singing Born This Way. Remember how she went country in the next breath and also got a No. 1 seller with Joanne. And then how her acting efforts on TV, American Horror Story and the movies, A Star is Born, netted her trophies and nominations.
Do you know what she did when the COVID-19 pandemic forced her to delay dropping her new album? She went with all engines roaring into curating the One World: Together at Home concert. If I am not mistaken, this was the first star-studded virtual concert of its kind and it raised 117 million euros for the World Health Organization (WHO). It also boasted of the most goosebumps-inducing performances of recent times. Lady Gaga's included.
The bottom line about all these is that Lady Gaga does not only have the daring. She is also immensely talented and astutely aware of what she can do. That is why she has followers hanging on to her every move, eager to know what she will do next. Truth to tell, I am already excited to see her again on the screen, big or small. And I was among those who wondered about what music she has produced in her album Chromatica.
And she pulls off the biggest surprise of them all, Lady Gaga returned to her roots in Chromatica. It is not really the pop dance of Poker Face or Bad Romance, but more of disco and Eurohouse blend with electronica influences. Lady Gaga wants to dance again and so she created this music. The result is a fun set that is like a healing interlude during these troubled days.
Big items in Chromatica are the collabs, which are the big sales tickets. Rain on Me, a girl talk jive with Ariana Grande that made No. 1 in the Hot 100 a few weeks ago; the cutesy wutsy Sour Candy, with the South Korean all-girl pop group Blackpink that is also a big hit and the trance-like Sine from Above, with the great Elton John.
The collabs are excellent but the Gaga also scores high in her solo tracks. I love the sparkling sound of Plastic Doll and the piano-driven 1000 Doves best. There are also Free Woman, Fun Tonight, 911, Enigma, Replay and Babylon. Alice and the big single that I am sure everybody will be dancing to once they get the chance, Stupid Love.
Now, because I feel that checking out the hit charts brings a sense of normalcy during these uncertain times, here are the big-selling sounds of the week in the U.S. of A.
The Top 20 songs in Billboard's Hot 100 singles list are: Rockstar by Dababy ft. Roddy Ricch; Savage by Megan Thee Stallion ft. Beyonce; Blinding Lights by The Weeknd; Say So by Doja Cat ft. Nicki Minaj; Rain On Me by Lady Gaga & Ariana Grande; Toosie Slide by Drake; Don't Start Now by Dua Lipa; Intentions by Justin Bieber ft. Quavo; The Box by Roddy Ricch; Roses by SAINt JHN.
Circles by Post Malone; Adore You by Harry Styles; Life is Good by Future ft. Drake; The Bones by Maren Morris; Blueberry Faygo by Lil Mosey; Chasin' You by Morgan Wallen; Stuck With U by Ariana Grande & Justin Bieber; Falling by Trevor Daniel; I Hope by Gabby Barrett; and Sunday Best by the Surfaces.
Of course, Lady Gaga is on top of the Top 200 albums chart. Chromatic; Life on The Flip Side by Jimmy Buffett; My Turn by Lil Baby; Wunna by Gunna; High Off Life by Future; Dark Lane Demo Tapes by Drake; The Goat by Polo G; Emmanuel by Anuel AA; Blame It On Baby by DaBaby; RT J4 by Run The Jewels.
After Hours by The Weeknd; Hollywood's Bleeding by Post Malone; Eternal Atake by Lil Uzi Vert; Lil Boat 3 by Lil Yachty; Alfredo by Freddie Gibbs & the Alchemist; YHLQMDLG by Bad Bunny; Please Excuse Me For Being Antisocial by Roddy Ricch; Golden Hour by Kygo; PTSD by G Herbo; and What You See Is What You Get by Luke Combs.