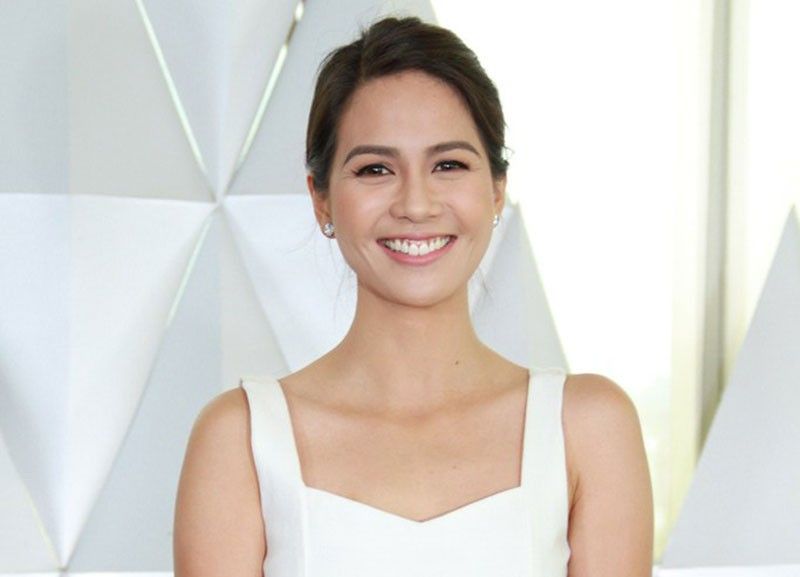 Kaye Abad happy to be acting again
Kaye Abad is making a comeback in "Nang Ngumiti ang Langit," the new morning show on ABS-CBN that starts airing on Monday, March 25. She plays the mother of new child actress Sophia Reola in the series that also stars RK Bagatsing as her partner.
She said being a mother in real life has helped her a lot when it comes to her acting. "Dati na akong gumaganap na mommy pero this time mommy na ako in real life. It is now much easier for me to relate to my role kasi nanay na talaga ako. I am no longer just playing a role."
Kaye is now based in Cebu and she has no regrets that she left showbiz. But she is happy to be acting again since she had been inactive from showbiz for quite some time.
"I miss acting talaga," said the star of the iconic teen program "Tabing Ilog."
***
There is no turning back for actor Roderick Paulate in his bid for vice mayoralty post of Quezon City despite the pending issue of graft and falsification charges against him. The Sandiganbayan Seventh Division meted him a 90-day suspension.
The actor-TV host is an incumbent councilor from the second district of QC and is now on his last term in the city council. He is running as vice mayor under KDP (Katipunan ng Demokratikong Pilipino).
"Whatever happens, I am still running. There is no turning back," the actor told Star Circuit over the phone. There are reports that Kuya Dick is leading the race for QC's second highest post.
The official campaign period for the local candidates starts on March 29 that's why Kuya Dick is doing his best to make the rounds of various places in Quezon City. His candidacy may not have the backing of a major political party but he believes that the projects he has made for his constituents will give him some kind of leverage in the race.
***
It was Senator Joseph Victor Ejercito or JV's turn to meet with the members of the entertainment media last Tuesday at the famed Limbaga Restaurant in Quezon City.
One of JV's pet projects in the Senate is the Universal Health Care Act that was signed into law last month by President Duterte.
The Universal Health Care Law will transform the health seeking behavior of Filipinos. UHC makes medical consultation and several basic laboratory tests affordable and accessible.This will allow the people to value their health more by regularly consulting with doctors.
"Bawal magkasakit dahil magastos magkasakit" shall be a thing of the past. Under the UHC, all Filipinos become automatic members of PhilHealth and are covered by the National Health Insurance Program of the government.
"Ibig sabihin, hindi na mangangamba ang ating mga kababayan tuwing sila'y magkakasakit o sa mga pagkakataon na madapuan ng karamdaman ang kanilang mga mahal sa buhay. Karamay na nila ang gobyerno sa gastusin at abot kaya na ang pagpapagamot," he said.
The UHC is one of the primary reasons why Senator JV fought for the restoration of the almost P16 billion fund for the Health Facilities Enhancement Program and the P7 billion fund for the Human Resources for Health of the Department of Health in the 2019 budget.
"We want the completion of constructions and renovations of health facilities of barangay health stations, provincial, regional, and national hospitals; and furnish them with all the necessary medical equipment and health professionals they need to be capable of providing primary health care at the grassroots level. This and many more are the noble intentions of the UHC."
On the lighter side, Sen.JV,who is seeking reelection, said he would be willing to support any form of legislation that will help the local film industry.
"We hope that a law will be passed that will require theater owners to screen Filipino movies without fail para may chance sila to compete with foreign films," he said.
"If there is anyone who is willing to sponsor a bill that will help the film industry and the entertainment industry, by all means, I am willing to support it. We need to support and promote our culture and heritage, and we can do so through our movies."
Sen. JV also said that we need to promote our country as a haven for tourists.
"We need to work on our tourism sector and make sure that tourists who visit our country are taken care of so that they will be encouraged to return," he added.