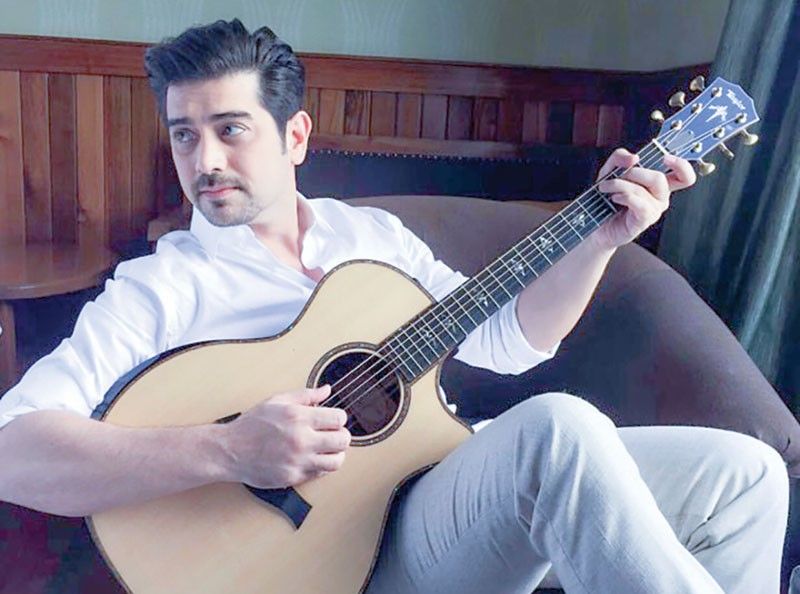 Dashing actor Ian Veneracion is taking his new career as a singer very "seriously." In fact, he is leaving this Holy Week for Canada to do five back-to-back concerts with Patti Austin.
"I am feeling the pressure," said the actor-turned-singer who will set foot anew on the concert stage as he joins the Divine Diva ZsaZsa Padilla as a special guest in the latter's upcoming concert at the Newport Performing Arts Theatre on May 16.
Ian also revealed that he was offered to do a concert, a two-night solo performance at the Music Museum in July.
Ian said performing before a live audience is very different from portraying a role on TV or in the movies.
"When you perform live, there is instant gratification because you are there. You can see the reaction of the audience. If they like what you are doing you will see their reaction. I can draw energy from the audience. If the audience's vibe is good, you will see it right away and you can feel it real time."
He does get nervous before going up the concert stage. "I don't have a problem with the camera but the concert audience is different. They are all judging you. All are looking at you if you will mess up. That puts pressure on my head. But when I'm onstage, maybe because I am an actor at heart since I was a kid, when I'm onstage doing my thing, I am in the zone. It's like I am playing a role. And what is important is that I enjoy myself. That's when you shine – when you enjoy it."
Did it ever cross his mind that he will enjoy doing concerts?
"Every kid naman wants to be a rock star, you know, play the guitar in front of a live audience. That's every boy or girl's dream. I never had the confidence until I did 'A Love to Last' where my role was a composer and I have to sing. Kaya I did 'Ian in 3 Acts' last year at Newport. And I really, really enjoyed that," Ian shared.
Ian said sharing the stage with Zsa Zsa at her "Totally ZsaZsa" concert at the Newport Performing Arts Theatre on May 16 is the biggest challenge in his singing career. He is excited to sing a duet with the sultry-voiced diva.
The concert was conceptualized, written and directed by Floy Quintos. Also featured in "Totally ZsaZsa" are Karylle and #Hashtags member Zeus Collins.
***
Since Liza Soberano backed out of the movie "Darna" that Jerrold Tarog is directing for Star Cinema, it's back to square one for the production. They need to find another actress to play the iconic character created by Mars Ravelo.
Darna is now a part of Pinoy pop culture and we believe it might be a good idea if Star Cinema will launch a search for a newcomer to play the role.
They might also look for newcomers to play Darna's sidekick Ding, or even Valentina, as well as the love interest of Darna.
As long as it has a good story and the movie is well-crafted, the Darna film will attract an audience.
***
We got to meet Nohu Oau last week over coffee. Nohu is a beauty expert whose company is into stem cell. The pretty Japanese lady also wants to try her luck in showbiz.
Nohu is learning to speak Tagalog in preparation for a possible showbiz career. She is a big fan of Daniel Padilla and is dying to meet the Kapamilya heartthrob who is her crush.
She also wants to involve herself in charitable causes. Since she has a company that is engaged in stem cell, Nohu wants to bring doctors in Manila to set up a stem clinic. She had a chance to visit Smokey Mountain and was touched when she saw the children. She expressed desire to put a school for them.
Nohu has been in the Philippines for two years now. She loves Pinoy food like adobo and nilaga. Since she is interested to be in showbiz, she is willing to undergo acting workshops.