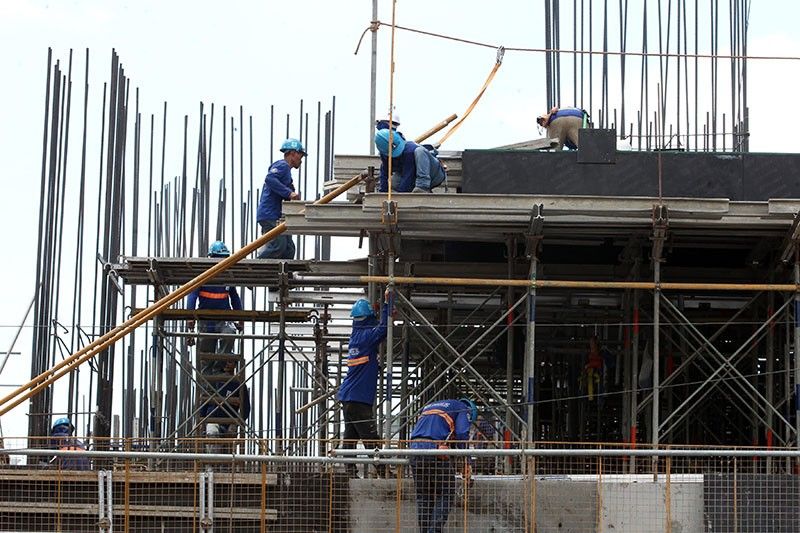 MANILA, Philippines — With more relaxed quarantine measures in place, the government has already resumed the construction of some big-ticket infrastructure projects to generate more jobs amid massive unemployment caused by the coronavirus disease 2019 or COVID-19 pandemic.
During a press briefing on the sidelines of the Sulong Pilipinas Forum yesterday, Finance Secretary Carlos Dominguez said at least six projects under the BBBs program have already been restarted, subject to strict health protocols.
These include the North Luzon Expressway (NLEX) Harbor Link project, Cavite Expressway, the Subic Freeport Expressway, Bonifacio Global City (BGC)-Ortigas Link Bridge, Cavite-Laguna Expressway and the Abusag Bridge in Cagayan Valley.
"Prior to the complete resumption of operations, concessionaires, contractors subcontractors and suppliers are expected to comply with the necessary requirements that include testing, welfare facilities and amenities, ensuring strict compliance to health and safety protocols," Dominguez said.
Economic managers consider the BBB program as a crucial part in the government's bounce back plan post-pandemic as it is expected to generate jobs and stimulate the economy.
Citing Public Works Secretary Mark Villar, Dominguez said an estimated 1.5 million jobs are expected to be generated from the 2020 budget allocated for infrastructure projects.
He said this would increase the total job generated under the BBB program to 6.57 million since 2016.
The economy contracted by 0.2 percent in the first quarter. This was the first time the economy registered negative growth since the fourth quarter of 1998.
Meanwhile, results of the April 2020 Labor Force Survey (LFS) showed that unemployment rose to 17.7 percent – the highest since the 8.4 percent in April 2005 when a change in definition of unemployment was implemented.
In the January LFS round, the unemployment rate was placed at 5.3 percent, while in April 2019 it was at 5.1 percent.
Dominguez said the high unemployment rate may only be "temporary" as they resulted from the government's decision to lock down the economy to contain the spread of COVID-19.
"First of all, let me say that the unemployment figures, I believe, are temporary and they are not surprising. As Bangko Sentral ng Pilipinas Gov. Diokno says, this is not due to any other reason other than the lockdown. So there's no structural problem with our economy except that there was a decision made to lock down the economy in order to reduce the potential number of people who would get sick and die," he said.
The finance chief said the unemployment numbers are expected to start declining once the economy has been reopened.
The Development Budget Coordination Committee (DBCC) has set a revised P775.1 billion infrastructure spending program for 2020.
For 2021, this will be increased to P1.13 trillion, which is estimated to create 140,000 to 220,000 additional jobs and contribute 0.9 percentage point to GDP growth by next year, according to the Department of Budget and Management.