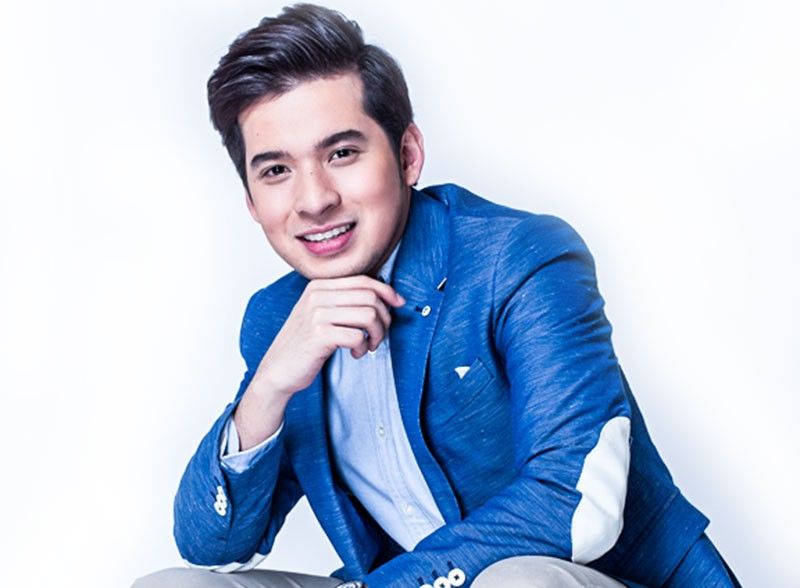 Direk Chito Roño brought out the best in Christian Bables
Christian Bables considers himself blessed to be given the opportunity to work with award-winning director Chito S. Roño in the movie "Signal Rock." The film is an official entry to the Pista ng Pelikulang Pilipino which will run from August 15 to 21.
"It's a humbling, very humbling experience. I am very happy to have been given the chance with Direk Chito," said the actor. "I learned a lot in doing this movie. And I was able to do a lot of new things. I really feel so blessed. I am just leaving it up to God the fate of this movie."
Christian added that he and all the other cast members, plus Direk Chito and his staff gave their heart to the film.
He descibes woking with Direk Chito as a very pleasant experience. "He is the type of director who will love you on and off the camera if he sees that you are ready and prepared to do your work as an actor," said the "Die Beautiful" star.
He said Direk Chito is like a parent who will guide you if you will allow him to do so.
"He will bring out the best in you, the best version of yourself. I am very thankful to be part of this because I think Direk Chito was able bring out the best in me," he said.
Christian said he never saw his director lose his temper. Theirs was a fun set. "Since we gave our best as actors, we never experienced him getting mad or losing his cool. Sobrang cool lang kami lahat kasi sobrang cool ni Direk Chito. Tawanan lang kami sa set in between takes kung minsan pero pagdating sa work, you have to give your best."
In "Signal Rock," Christian plays the role of Intoy, the youngest in the family.
"Basically, si Intoy ay isang probinsiyanong napag-iwanan. Probinsiyanong napagkaitan nang oportunidad sa buhay but he has big dreams for his family and the people he loves. He is willing to do anything and everything to keep his family intact," he said.
Christian related very well to the character of Intoy. "Just like what I did to the other characters I've played, I put my heart in the role. What makes me and Intoy similar is our love for our family. We both deeply love our families. Personally, I am willing to do everything just to make my family happy and intact. That's one trait both Intoy and I have."
Put in the same situation like what Intoy experienced in the movie, would he do the same thing?
"Siguro gagawin ko rin kasi sabi ko nga gagawin ko ang lahat, kahit pa ako ang mag-suffer para lang maisalba ang pamilya ko o ang kapatid ko. Or ang nanay ko. Sobra ko silang mahal to the point na loving them is my happiness," said Christian.
What will he remember most in being a part of "Signal Rock"?
"That we became a family in 'Signal Rock.' Aside from the many beautiful scenes we created in the film, we were also able to develop friendships during the time we were shooting in Samar," said Christian.
"Ang tatatak talaga sayo ay yung samahan na nabuo like yung kay Direk Chito, I felt like nagkaroon ako ng bagong pamilya sa cast ng 'Signal Rock' and I think I will forever bring that relationship with them for life."