Entertainment
Danao native's directing debut competes at New York Asian Film Fest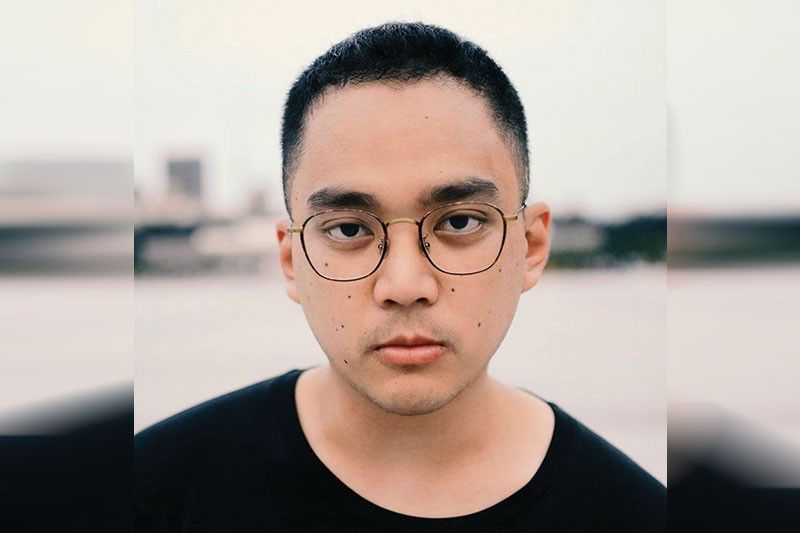 CEBU, Philippines — When Cebuano filmmaker Kenneth Lim Dagatan decided to create his debut film "MA," he made it a point to enjoy the writing process as the project was personal to him. Now, the Danao City native is only a few days away from further sharing that story to the world as "MA" competes in the New York Asian Film Festival (NYAFF).
As announced by the Film at Lincoln Center and the New York Asian Film Foundation, the 18th edition of NYAFF will take place from June 28 until July 14. Describing this year's staging as a journey to adulthood, NYAFF will celebrate the "most vibrant and provocative cinema out of Asia," whether it be serious, absurd, unnerving, or outright freaky.
Kenneth's "MA" is right up that alley, joining the festival as a contender for the Uncaged Award for Best Feature Film.
"MA" is the only Philippine entry in the line-up alonsgide Moon Sungho's "5 Million Dollar Life," and Katsumi Nojiri's "Lying to Mom" from Japan; Kim Yoon-seok's "Another Child" and Yi Ok-seop's "Maggie" from South Korea; Huang Chao-liang's "Han Dan" from Taiwan; and Wu Nan's "Push and Shove" from China.
"At first it didn't sink in, but later on, when they announced that we're part of the main competition, I immediately contemplated all the hard work, tears and blood that was put into making the film. I feel really privileged and lucky, especially that 'MA' is my first film," Kenneth told The Freeman.
"MA" – starring Kyle Espiritu, Alessandra Malonzo, Enzo Osorio, Anna Luna, Glydel Mercado, Kate Alejandrino, and Rafa Siguion-Reyna – is a horror mystery about a young boy named Samuel. The eldest of three siblings, Samuel, wandering alone in the forest, stumbles upon a wish-granting cave. Desperate to bring his mother back to life, Samuel might just do anything to give the cave what it wants, even if it is something sinister, just to resurrect his mother. The iWant original movie, also produced by Epicmedia, was part of last year's Cinema One Originals.
Kenneth shared how the basic elements of "MA" was rooted from two incidents that terrified him as a child. He recounted how a woman was killed by her own husband right beside their house. He also shared a story about an old woman whose dead body disappeared from her coffin after being resurrected.
The 25-year-old – who wrote and directed the 2015 short film "Sanctissima" about a woman who carries out abortions and which was an Audience Award Winner at the Cinemalaya Independent Film Festival – said that he revisits themes of child-bearing and parenthood because of his mother's experience while having him.
"I think it became a big part of me when I learned that my mother almost had a miscarriage when she was pregnant with me and she needed to stop working because of that. I have a great relationship with my family. I'm just really fascinated by the nature of parenthood," said Kenneth, who wrote "MA" with Eduardo Dayao.
If you asked Kenneth in the past if horror and mystery were his forte, he would have said yes. It was in high school where he learned how to make short films with the help of his brother who taught him how to edit material and set up a camera.
Being taught how to pull off a jump-cut was like learning magic for Kenneth, describing the experience as a "eureka moment" where he likened himself to a child who was seeing a magic show for the first time. He fell in love with cinema.
He later earned his Bachelor of Fine Arts Major in Cinema degree from the University of San Carlos.
The Kenneth of today, however, won't claim a certain forte, saying that while he's been a fan of the horror genre since high school, as a filmmaker, he prefers not to limit himself.
While making "MA," he said the challenge was building a relationship with those involved in the film. As a newcomer in the Manila filmmaking scene, he admitted having a hard time building rapport. But time worked its magic and the "MA" team became a close-knit family of visionaries and talents.
"Having Dodo (Eduardo Dayao) as my co-writer, he really helped me build this kind of horror. I've been a fan of him since his first film 'Violator.' I'm really thankful he agreed to co-write 'MA.' I'm really proud of what we achieved and really lucky to meet the people I look up to in the industry," he shared.
"Having them on board my debut film really meant something for me. Having family and friends who support you in whatever you want to make, even if you make weird and disturbing stuff, even if they don't understand what you're doing, is really a big help."
Fascinated by how one can thread Filipino legends and western fairy tales together to make something different and brand-new, Kenneth is currently writing his second film. Until then, horror junkies can stream "MA" on iWant.
Kenneth said that "MA," described as a "slow-burn supernatural chiller with a lethal twist," is a refreshing take on Pinoy horror films.
"Since I was in high school, I kept telling myself that I want to give Filipinos something new in horror cinema. In 'MA' we were trying to give something new to the genre. We focused on dread rather than jump scares to make the horror."