Finding the silver lining, soldiering on, learning how to pivot and realizing that family is important. These are just some of the takeaways that we had during our conversation with television personalities Tonipet Gaba, Rovilson Fernandez and Drew Arellano for the launch of their new shows Home Work and Family Time under GMA News TV's innovative programming strip New Normal: The Survival Guide.
Although we see them as fun, outgoing and adventurous men who keep us entertained and informed, the three Kapuso hosts are also like the rest of us who needed to (and perhaps still need to) process this whole COVID-19 crisis we are in.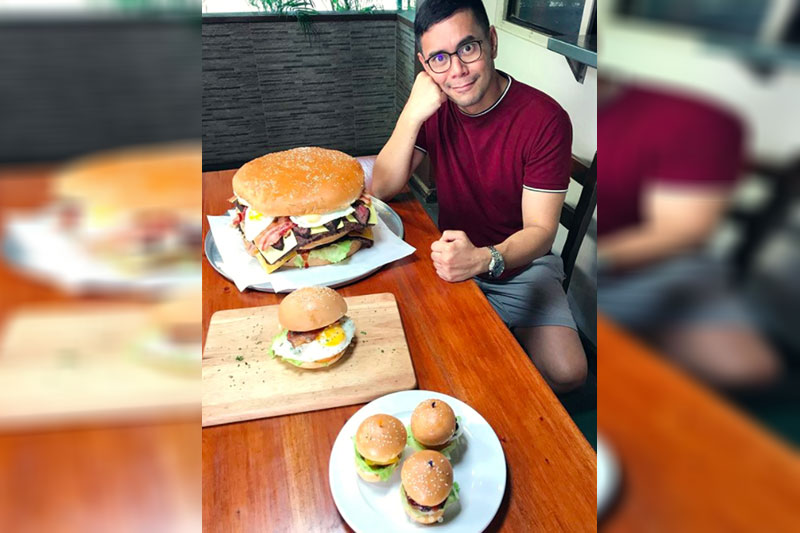 As someone who looks forward to staying home when not working, Home Work host Tonipet Gaba discovered during the quarantine that he loved going out, too.
Tonipet, who has been taking us to food crawls via his long-standing show Pop Talk, immediately remarks how he looks forward to eating sumptuous food when we asked them about what they miss the most.
His Home Work co-host, Rovilson, cites dining out and sports as two of the "Ang Pinaka" that he misses most. "I just love the whole dining experience. I miss chatting with the chef, with the waiter," he explains. He also misses sports — doing them with his friends, outside. "Also, because how it's so close to mimicking life. I just miss all the lessons from it. Everything else is fine, I've adjusted."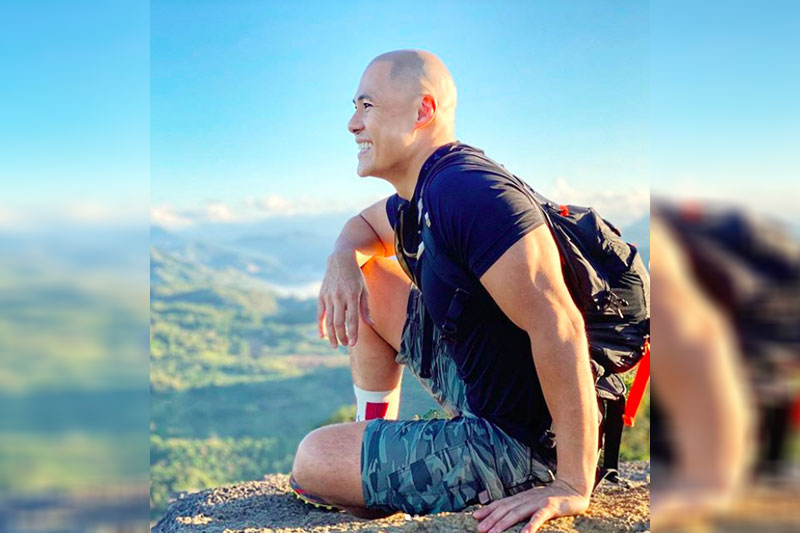 Home Work host Rovilson Fernandez misses sports — doing them with his friends, outside.
"Drastic changes call for drastic moves," defines Rovilson of "new normal." And like the rest of us have discovered, the new normal takes getting used to.
"When you're thinking about our work, of course, medyo gulat kasi for the past 16 years I've been traveling locally and abroad for Biyahe ni Drew. Biglang toinks — stuck at home," shares dad of three Drew of his initial reaction when they had to stay at home and reset, so to speak, their lives.
But the Family Time host says he's the type of person who always sees the good side of things. "I always think about the silver lining. People know me, when I'm not working I'm just at home, I just want to be with the kids. Besides the travel show, I just tape AHA! I was actually fine with it."
What caught him off guard was the fear of the unknown but thankfully he got the hang of the new norm. "It was pretty hard the first few weeks, but we got into the groove. Because people had to adapt, had to pivot, had to evolve."
Tonipet also claims being anxious about the pandemic. "Me and my sister, we've been independent of our families since college. But to navigate this whole situation with no foresight — that was scary," he reveals. "Alongside (that), I was diagnosed with diabetes coupled with hypertension. It led to my weight loss, my anxiety. I think all of us have that — it just came in different shapes."
Family anchored Tonipet. "More than anyone, family talaga eh. They will always check up on you," he shares. "I think it's the most important thing: to keep yourself rooted in the midst of all this mayhem."
Rovilson, just like Drew, tries to find the silver lining. "One positive side is that we were blessed to have a show. This is an absolute blessing. We are grateful."
Staying home for the past few months made these three energetic guys realize the things they've been taking for granted.
For Drew, these include the space where they live. "For the past four months, I've really utilized the building. Every morning, it's part of our routine to exercise. And of course, we can't go out." He now uses the stairs and other parts of their building in his workouts. "I fell in love with our small space. We actually do not need to leave our condo."
Rovilson now sees food on another level. "I never waste food. But through this pandemic, I've really appreciated it. I remember the first couple of weeks of the pandemic, even if my eggs were expired, I didn't throw them away. Bahala na but I'm not going to waste anything. Food is so vital."
Tonipet, who was always looking forward to staying home when not working, discovered he loved going out, too. "Ay may lockdown, sure bring it on. But I've realized, we also need to go out. Like in a week, I have to go to church, do my groceries, pay my utilities — those things, I've been taking for granted."
What we've been dealing with for the past few months is unprecedented, but we continue to soldier on. Because as what Tonipet, Rovilson and Drew discovered themselves, we need to pivot, adjust and adapt to survive the new normal.
Meanwhile, New Normal: The Survival Guide is the country's first daily magazine program entirely conceptualized with the "new normal" in mind, helping Filipinos navigate the new way of living. Joining them are Winnie Monsod for Newsmakers (Mondays), Kara David for Bright Side (Tuesdays) and Susan Enriquez for Pera Paraan (Wednesdays).
In Home Work, Tonipet and Rovilson give viewers life hacks in the time of "new normal." Every Thursday, they dish out tips on how to survive quarantine life and navigate the household.
Airing every Friday night, Family Time shows Drew's side as a dad and family man, opening up to viewers his journey as a parent amid the new normal.
(New Normal: The Survival Guide airs weeknights at 8:30 on GMA News TV.)