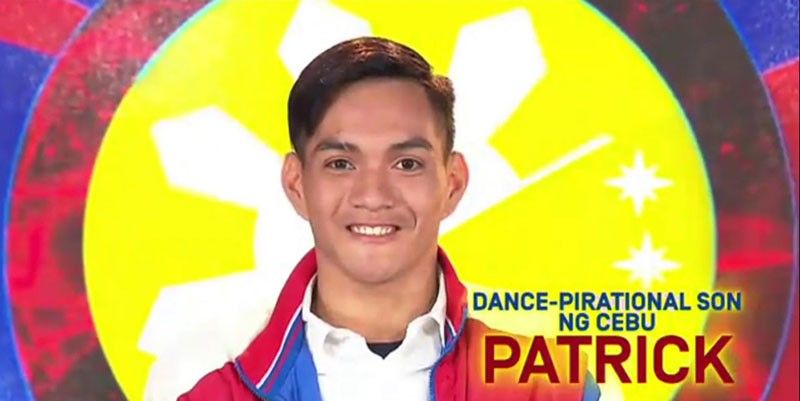 Cebuano dancer enters PBB Otso's Camp Star Hunt
CEBU, Philippines — As the "Pinoy Big Brother Otso" house opened its doors to the second batch of housemates, a shortlist of 16 people were introduced to form the first adult batch of the special season.
In this format, only eight official housemates out of the 16 are eyed to settle into the PBB house, determined by challenges that will test the hopefuls' abilities. The remaining eight will be known as "Star Dreamers," housed in Camp Star Hunt where they will wait for their turn to hopefully cross over as an official housemate by public voting, replacing a housemate each time one of the official PBB housemates gets evicted.
On January 6, the Big Four of the first teen batch temporarily exited the house to make way for eight new Star Dreamers. This time, adults. The following day, eight more Star Dreamers were revealed to the crowd, completing the 16 shortlist. For the first adult batch, everyone started out on equal footing as Star Dreamers divided into camps A and B, which will compete to become official housemates.
Introduced on the January 7 episode of "PBB Gold," Cebuano bet Patrick Bantecil said hello to the Philippines and the world. Coming into the reality show as one of 16 Star Dreamers, Patrick, a 20-year-old dancer, stood out with his inspiring story which was already featured in an episode of ABS-CBN's "Star Hunt the Grand Audition Show" where he showed off his dance moves.
Born with a deformity on his legs, Patrick, dubbed as "Dance-Pirational Son ng Cebu," grew up wondering why he looked different. Often bullied by his peers, Patrick would ask his mother about his disability. With the encouragement of his father, Patrick found his love for dancing – breaking barriers about the stereotypes formed about him and his condition.
"Kahit ganito ako, may talent ako. Kakaiba ako. Kaya kong ipakita sa mundo kung ano pa ang kaya kong gawin," Patrick told "Star Hunt."
Patrick wasn't initially interested in dancing, saying that he was shy and didn't think people would like him because he wasn't "complete." But when he was met with warm applause and loud cheers during his first competition, Patrick pursued dance with a newfound courage, honing his self-taught craft by watching videos online and studying them. He competed first in barangay contests and moved on to other stages with his crew.
"I feel like a professional dancer. Napasaya ko sila lahat," said Patrick, a member of Type One Dance Company.
When he was introduced as a Star Dreamer on "PBB," Patrick did a back flip, showing a glimpse of his talent when asked to describe with a dance move how he felt with his placement.
Apart from showing his talent, Patrick – who swims, plays basketball, rides the bike, and functions as well as any of us – wishes that people would not look at him differently. He's normal and wants to be treated so. He wants to prove that he too can be successful.
"Ang talent na binigay ng Diyos, huwag niyong itago 'yan. Ipakita 'nyo 'yan kahit mahirap. Ityatyaga nyo po," he encouraged fellow dreamers and viewers who might be inspired by his story at the end of his "Star Hunt" feature.
Patrick, who attends the Colegio de San Antonio de Padua in Danao City, entered the show as a member of Camp A alongside Tori of Singapore, Mary Grace of Davao Occidental, Wakim of Iloilo, Abi of Isabela , Mitch of Lucena, Andre of Hawaii, and Mark of Compostela Valley. Camp B consisted of JC of Rome, Hanie of Isabela, Thea of Bohol, Shawntel of Baguio, Yamyam of Bohol, Fumiya of Japan, Lou of Mandaluyong, and Apey of Gensan.
As of this writing, Fumiya, Lou, Apey and Yamyam are now official housemates.
As the rest fight for a spot in the official PBB house, viewers will get to know the first batch of adult participants in the next eight weeks, where the end sees another winner for this batch.
After that, another teen batch and a new adult batch will take over the house respectively and reap their own winners. The winner from each batch will return to the house to compete alongside former housemates chosen by public voting and from there the ultimate "PBB Otso" Big Winner will be revealed.