Entertainment
Cebuanas eye Asia Pacific and Top Model crowns in Mutya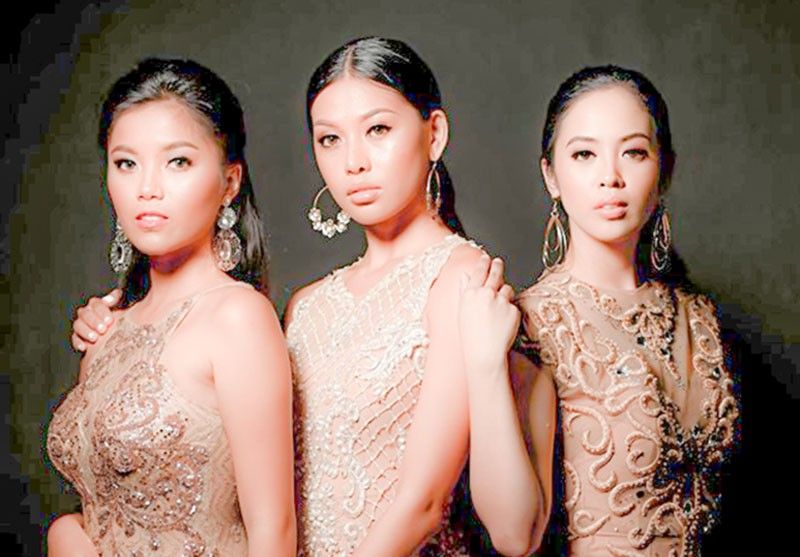 CEBU, Philippines — As Mutya Pilipinas enters a new era, so will the new queens who will lead the organization towards its future. Each day has brought us closer to the search for the remarkable beauty whose name will finally be unveiled and celebrated tomorrow night.
After scouring the country and visiting various provinces, Mutya Pilipinas 2019 will finally close the competition on Sunday night, with three of the 40 candidates being the loud and proud Cebuanas, Mariah Gelina Laxa Lequin, Maria Angelica Pantaliano, and Karla Claudine Lasquite.
The trio earned the opportunity to compete in the nationals after dominating the regional screening in Cebu last July with no less than Mutya Pilipinas President Cory Quirino and Mutya Pilipinas Chairman Fred Yuson among the judges.
Representing her hometown of Bogo City, 20-year-old Mariah Gelina Laxa Lequin refuses to settle for less. The Political Science student from the University of San Carlos has always dreamed of competing in a national pageant, and now that she is living her dream, she wants to take home the top crown of Mutya Pilipinas-Asia Pacific International.
Also eyeing the same title is Mandaue City native Maria Angelica Pantaliano who sweeped awards at the Mutya Pilipinas Cebu grand screening where she won Best in Production Number, Best Resort Wear, and Best in Evening Gown. The 20-year-old screened for Mutya last year but did not make the cut. A Miss Mandaue 2018 Miss Fitness and Miss Talent Awardee, and Miss Bikini Philippines 2017 Top 10 finisher, the Marketing Management fresh graduate from the University of San Carlos plans to utilize her experience in the local and national arena to achieve her goal.
Karla Claudine Lasquite, 25, is fighting to make her modelling dreams come true through Mutya Pilipinas 2019, her national comeback following her Miss Bikini Philippines stint in 2014. The Cordova native is focused on winning Mutya's newest title, World Top Model Philippines. Lasquite, who dreams of walking the runways of Paris and Milan, began modelling as a teenager, and has since pursued that passion as well as pageantry as her full-time career.
Inspired by the Miss Universe Philippines win of Cebu's Gazini Ganados, the ladies wish to reach the same heights in their own competition.
Mutya Pilipinas Cebu provincial director Lemuel Rosos wants the Cebu girls to come off as a team to beat come finals night, following the footsteps of the following Cebuanas: Mutya Ng Pilipinas-Asia Pacific International 2017 Ilene Astrid de Vera, who became fourth runner-up at Miss Asia Pacific International 2017; Mutya Ng Pilipinas-Asia Pacific International 2014 Eva Psychee Patalinjug, who later won Binibining Pilipinas Grand International 2018; Mutya Ng Pilipinas-Tourism International 2013 Angeli Dione Gomez who won Miss Tourism International 2013; and the late Mutya Ng Pilipinas-Tourism International 2012 Rizzini Alexis Gomez, who also won Miss Tourism International 2012.
The 40 Mutya Pilipinas candidates have been to charity and sponsor visits, and have taken part in activities such as the Terno Competition, Talent Competition, and Gala Charity Night.
With new president Cory Quirino at the helm, the 51-year-old pageant has rebranded itself into a platform that values the ladies of this nation, from Luzon, Visayas, Mindanao, and Filipino communities abroad – pursuing the Filipina, no matter where they're from throughout the archipelago and the world.
Tagged as the search for the hometown girl, Mutya Pilipinas will be giving away crowns for Mutya Pilipinas-Asia Pacific International, Mutya Pilipinas-Tourism International, Mutya Pilipinas-Overseas Communities, and World Top Model Philippines.
The Mutya Pilipinas 2019 coronation is happening tomorrow, 7 p.m., at the Mall of Asia Arena, with a telecast at 11:30 p.m. on ABS-CBN.